Analysis
Updated MLB MVP Odds Entering Final Stretch of the Season
With runaway candidates in each league, the MVP race looks all but decided, as Aaron Judge and Paul Goldschmidt finish off historic campaigns.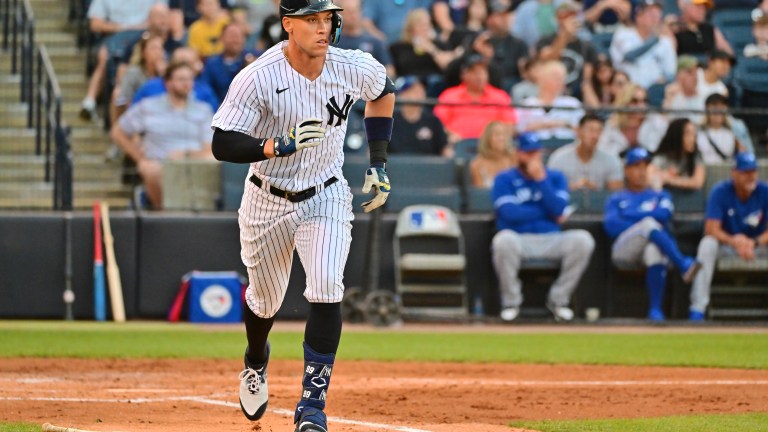 Once we get to the final 30 games of the season, Major League Baseball comes down to two things, playoff chases and award races. This is the time of year where superstar players can put the final stamp on their resume for some hardware, all while doing so in games with really high stakes if they are on contending teams.
When it comes to the most prominent award race, the MVP, voters might have it easy this time around, as each league has a standout favorite at this stage of the season.
That does not mean a dark horse can't rise from out of nowhere to ruin the party (Shohei Ohtani we are looking at you). Still, the odds paint a pretty clear picture for who is expected to take home the MVP award this time around.
AL MVP Odds
Aaron Judge -1200
Shohei Ohtani +550
Jose Ramirez +10000
Yordan Alvarez +25000
Vlad Guerrero, Jr. +25000
Jose Altuve +25000
Julio Rodriguez +25000
Anthony Rizzo +25000
This one is really a two-horse race at this point. Aaron Judge is the runaway favorite to win the MVP, as he is having a historic home run hitting campaign. Judge is on pace to hit 63 runs, which would break Roger Maris' single-season franchise record.
Judge leads Major League Baseball in fWAR, home runs, runs, RBIs, slugging and wRC+. By every statistical measurement he deserves to be the MVP.
With that said, we can never quite count out Shohei Ohtani. Baseball's lone two-way superstar is going to at least prevent Judge from running away with a unanimous MVP, because there are voters out there that will respect his unique case.
NL MVP Odds
An MVP duo of teammates should split most of the votes, as Paul Goldschmidt and Nolan Arenado get recognized for their brilliant season leading the Red Birds. When it is all said and done though, Goldy will win the award and he even has a good shot at winning the first Triple Crown since Miguel Cabrera did it in the AL a decade ago in 2012.
What is crazy about the NL MVP race is that all the players listed above would have MVP cases in previous seasons. That's just how good the game is today.