Analysis
Updated MLB Cy Young Odds Entering the Season's Final Month
Maybe the tightest of all the award races, the Cy Young is coming down to the final few starts for some of the game's most elite pitchers.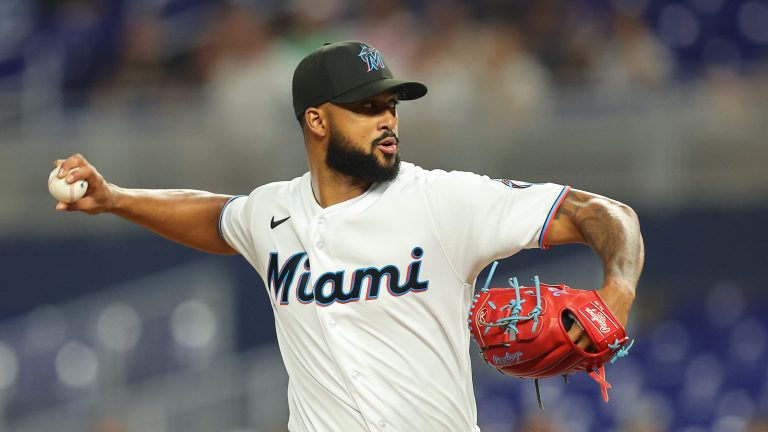 Over the past week, we have given you an updated look into the award races in Major League Baseball with one month of the season left to play. With the MVP race, it seems like a foregone conclusion that Paul Goldschmidt and Aaron Judge will be taking home hardware in their respective league.
For the Rookie of the Year, Julio Rodriguez is the favorite to win in the American League, while a pair of Atlanta Braves teammates are set to split the votes in the National League. The Cy Young race however is far more wide-open.
With a field of at least three viable contenders in each league, things could get a bit crazy across the final month of the season. Let's dive into the odds to see what the best plays are with one month left to go in this award race.
AL Cy Young Odds
If there is one place to lay some money right now, it is in the AL Cy Young race. A huge wrench was thrown in this mix due to injury, with Justin Verlander and Shane McClanahan both hitting the IL to start September.
Just last week, Dylan Cease's odds to win the AL Cy Young were +500. After nearly throwing a no-hitter this weekend, Cease's odds to win the award have changed drastically, as he now sits at +110. Considering Verlander's injury leaving his workload down the stretch up in the air, Cease has become a co-favorite to win the award.
Still, the most interesting play on the board may be Shohei Ohtani.
Ohtani has been the third-most valuable pitcher in the AL based on fWAR (4.4), trailing just Kevin Gausman (5.1 fWAR) and Justin Verlander (4.8). Ohtani's 2.58 ERA is the fifth-best mark in the league and his 11.98 K/9 tops the AL.
Could we see a scenario where Ohtani finishes the season strong and voters use the Cy Young to recognize him, while still giving Aaron Judge his due in the MVP race?
At +4000 that's a line I just have to sprinkle a little on.
NL Cy Young Odds
Sandy Alcantara has been sensational all year, doing everything he can to put a struggling team on his back every fifth day. He is pacing the league in innings pitched by 20 and his 6.6 bWAR is over a win better than anyone else in the National League.
This is Sandy's race to lose. Unfortunately we may have seen the first glimpse of him doing just that this weekend.
After throwing a complete game in a win against the Dodgers on August 27th, Alcantara's first September start did not go as planned, as the Braves tagged him for six runs in five innings pitched on Friday night. In doing so, his ERA ballooned from 2.13 to 2.36.
Suddenly it is Julio Urias that is in line for the ERA title, currently sporting a 2.29 mark, which would also be a career-best. We could see Urias give Alcantara a push in the Cy Young race, as we could also see Max Fried making a run at it as well.
There are a lot of great pitchers in the National League that could earn that distinction with a great final month, but most are really longshots outside of that top-three.