News
Youth-A-Palooza Continues for Pirates and Reds
With the second half now underway, top prospects Quinn Priester, Endy Rodriguez, and Christian Encarnacion-Strand are set to make their MLB debuts.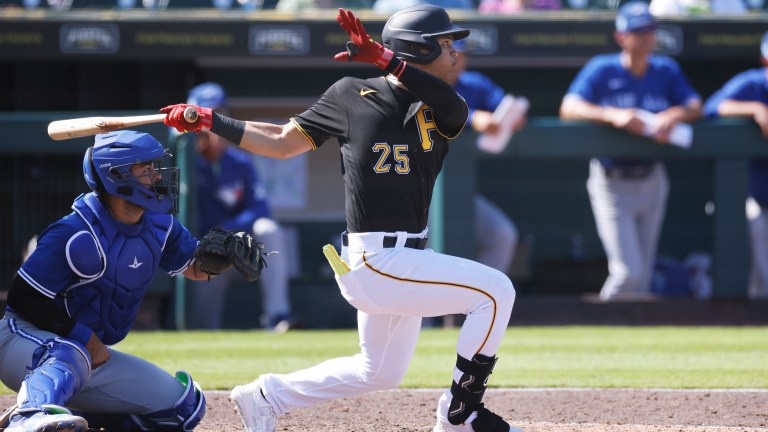 The kids are taking over in Pittsburgh and Cincinnati.
As the trade deadline approaches, the Reds are two games out of first in the NL Central thanks to strong performances from brand-new major leagues Matt McLain, Andrew Abbott, and Elly De La Cruz.
The Pirates haven't had nearly as much success in the standings, but they kicked their own youth movement into high gear in June by promoting Henry Davis to the majors less than two weeks after his promotion to Triple-A.
Now, both NL Central clubs are welcoming more top prospects into the fold.
The Pirates will be calling up starting pitcher Quinn Priester and catcher Endy Rodriguez on Monday, according to Jason Mackey of the Pittsburgh Post-Gazette. Rodriguez ranked first among Pirates prospects and 21st overall on Just Baseball's latest top 100 prospect update. Priester ranked fourth in the Pirates' system on our pre-season list.
Our own Aram Leighton was high on Rodriguez entering the season, praising his switch-hitting skills and defensive versatility:
A confident hitter who controls his at bats from both sides of the plate, Rodriguez has a chance to be one of the better switch hitters in all of baseball while providing value behind the dish and potentially at other defensive spots as well. Rodriguez could be a threat to hit .300 with 20+ homers.

Aram Leighton, on the outlook for Endy Rodriguez
Pittsburgh has a first-rate defensive catcher in Austin Hedges and a solid backup in Jason Delay, but the Bucs could use more offense behind the dish. Henry Davis, a catcher by trade, has spent almost all his time in right field since making his debut. If Rodriguez can hit big league pitching and play solid defense, the Pirates should be very happy.
Priester was Pittsburgh's first-round pick in the 2019 draft. At 22 years old, he already looks prepared to slot into the back end of a big league rotation. At his best, he flashes the potential for more. Here's what Aram had to say:
Even when the stuff isn't all the way there, Priester's above average command and five pitch mix helps him turn in quality starts. Priester has the ceiling of a No. 3 starter with a great chance at being an above average No. 4. He's near big league ready.

Aram Leighton, on the outlook for Quinn Priester
Priester will join a rotation that could desperately use his help. Starters Roansy Contreras and Luis L. Ortiz were demoted earlier this month, while Vince Velasquez is out for the season after UCL surgery in June.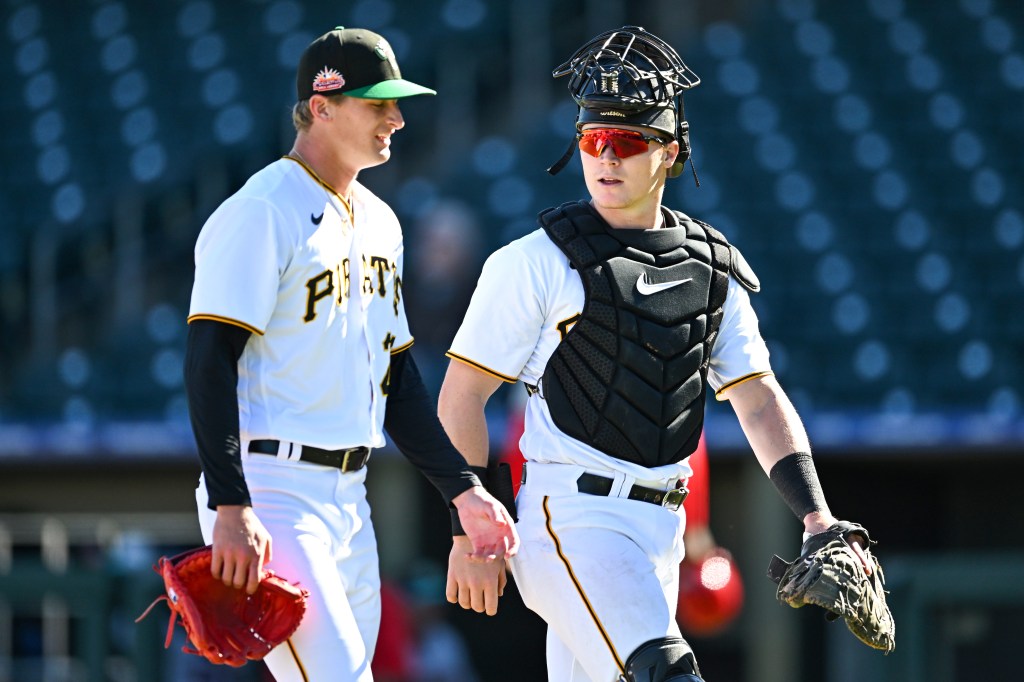 Meanwhile, the Reds are finally calling up Christian Encarnacion-Strand to the show, per Robert Murray of FanSided. Encarnacion-Strand wasn't on many top 100 lists this winter, but he's having a season that no one can ignore. In 67 games at Triple-A, he's hitting .331 with 20 home runs and a 153 wRC+.
The 23-year-old corner infielder has cut down his strikeouts this year, proving he can put the bat on the ball enough to make his prodigious power shine through. It's not entirely clear where he'll play, with De La Cruz manning third and Joey Votto back at first base, but as long as he hits, manager David Bell will figure out how to get him into the lineup.
Rodriguez, Priester, and Encarnacion-Strand are expected to make their major league debuts on Monday evening. The Pirates will face the Cleveland Guardians, while the Reds take on the San Francisco Giants.