Feature
NL Central Preview: Cardinals, Brewers, Cubs, Pirates, Reds
The St. Louis Cardinals are the clear favorite to win this division, but with the Brewers pitching, anything could happen in the NL Central.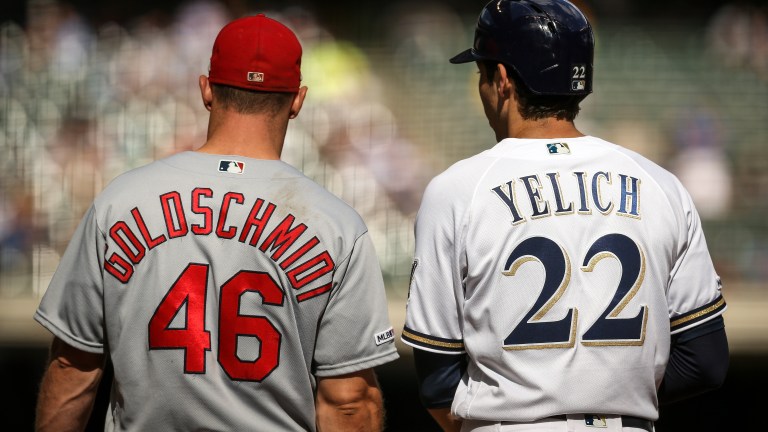 Entering the 2023 season, the NL Central appears to be the same as it has been for the last few seasons. A two team race between the St. Louis Cardinals and the Milwaukee Brewers.
Since 2018, excluding the shortened 2020 season, this division has passed hands between these two teams, with the Brewers winning in 2018 and 2021, and the Cardinals winning in 2019 and 2022. The Chicago Cubs won in 2020, and were the team to beat during their glory run from 2015 through 2018, but now sit somewhere between contention and a rebuild.
Meanwhile, the Pittsburgh Pirates and Cincinnati Reds each remain fully entrenched in a rebuild, although top prospects are beginning to surface, making those two 100-loss teams from last year far more compelling in 2023.
It would ultimately be a surprise to see any team other than the Cardinals or Brewers make it out of this division and into the playoffs come October, but you never know what can happen over an MLB season.
For a full preview of this NL Central division, check out the Just Baseball Show. You can also find written team previews on each of these teams linked below.
Written By: Zach Worden
After winning an NL Central crown, the Cardinals return with most of their core intact, ready to compete with the best of the best.
Written By: Joey Peterson
The Milwaukee Brewers enter 2023 with an intriguing mix of All-Star caliber talent and exciting prospects as they look to recapture a division title and make a run deep into October.
Written By: Clay Snowden
The Chicago Cubs added a new face of the franchise in Dansby Swanson, but need a lot to break right around him to contend in the NL Central.
Written By: Leo Morgenstern
The Pirates have added several solid veterans to complement their burgeoning young core, making for a better team than they've had in years.
Written By: Clay Snowden
The Cincinnati Reds are still far from contention, but the debut of top prospects like Elly De La Cruz gives fans something root for in 2023.