Analysis
Bold, Brazen, and Bang On Predictions for the 2023 Phillies 
Trea Turner will strive to succeed in his first year with the Phillies, while Aaron Nola looks to impress in what could be his last.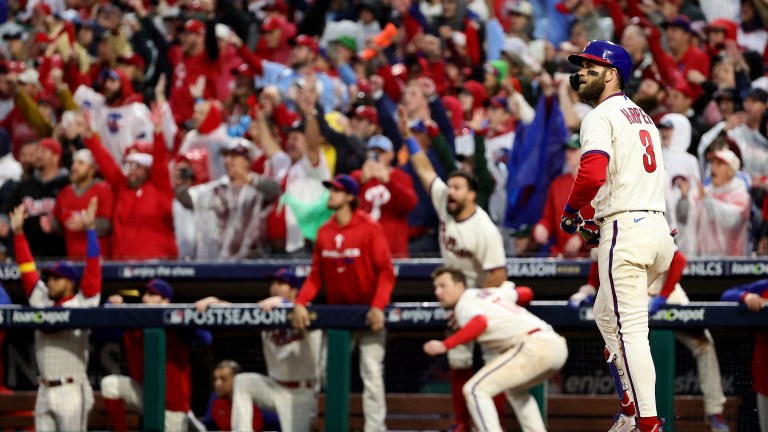 The Philadelphia Phillies are back, and hopes are higher than they've been in a long, long while. How do I know this? Well, I know the Phillies are back because I checked the schedule. And I know the hopes are high because all eight predictions I make in this article are positive.
I'm not delusional. I know plenty of things will go wrong for the Phillies this season. Heck, several already have. But that's not the point. My predictions are positive because the narrative surrounding the Phillies is positive this year. There's no more postseason drought, no more questions about staying under the luxury tax, and no need to fear a losing record. Things aren't just looking up — they're actually up.
Without further ado, here are my eight predictions. Some come from the brain, some from the heart, and some from the gut. They may be bold and brazen, but of course, every single one will prove to be totally, completely, 100% bang on. Let's get started!
Gregory Soto Thrives
The Phillies' bullpen is a contentious topic. FanGraphs projects the Phillies to have the fifth-best bullpen in baseball, according to their Positional Power Rankings series. Yet here at Just Baseball, Philadelphia's arm barn didn't even crack the top ten.
One thing that both rankings could agree on, however, is that Gregory Soto is due for some regression. The projections at FanGraphs have him posting a 4.04 ERA and 0.1 WAR this season, while our own Ryan Finkelstein believes "the expected metrics scream for regression" on Soto.
I'm here to provide an alternate take. I think Soto will thrive in Philadelphia because his stuff will play better in a lower-leverage role. Soto's biggest problem is control; he has a 5.37 BB/9 over the last two seasons. However, he has a significantly higher walk rate in high-leverage spots (as most relievers do).
Soto has been the go-to guy in the Tigers' bullpen for the past two years, but he's much further down the depth chart in Philadelphia. I expect Seranthony Domínguez, José Alvarado, Craig Kimbrel, and even Andrew Bellatti will pitch more high-leverage innings than Soto. With less pressure on his shoulders, Soto can focus on throwing strikes.
Brandon Marsh Breaks Out
Brandon Marsh was hitting the ball harder and putting more balls in the air after his midseason trade to the Phillies in 2022. He was also making more contact, especially on pitches in the strike zone. Unfortunately, none of that translated into more barrelled balls. If Marsh continues to swing the bat well, he's eventually going to see better results.
On the other side of things, I think Marsh has room to grow in center field too. He spent the first half of the 2022 season playing left field for the Angels, so he still doesn't have much big league experience in center. When he came to the Phillies, he suddenly had to cover ground for Kyle Schwarber and Nick Castellanos on either side of him, instead of playing in a corner next to the great Mike Trout. That's a difficult adjustment for such a young player to make. However, Marsh is so fast and athletic that he has the skills to be a top-notch center fielder. Now that he's had more practice and time to prepare with his coaching staff, Marsh is ready for a great season in the field.
Rob Thomson Is Terrific at the All-Star Game
Rob Thomson is delightful. His players love playing for him, his staff loves coaching for him, and his fans love rooting for him. The baseball world got a taste of what makes Philly Rob so special during the World Series, and the 2023 All-Star Game will be another chance for him to make a good impression.
I have a feeling the Phillies' manager is going to be very popular this July. Expect some fun press conferences and news stories as he manages the NL All-Star squad to their first victory in over a decade.
Bryce Harper Is the NL Player of the Month for August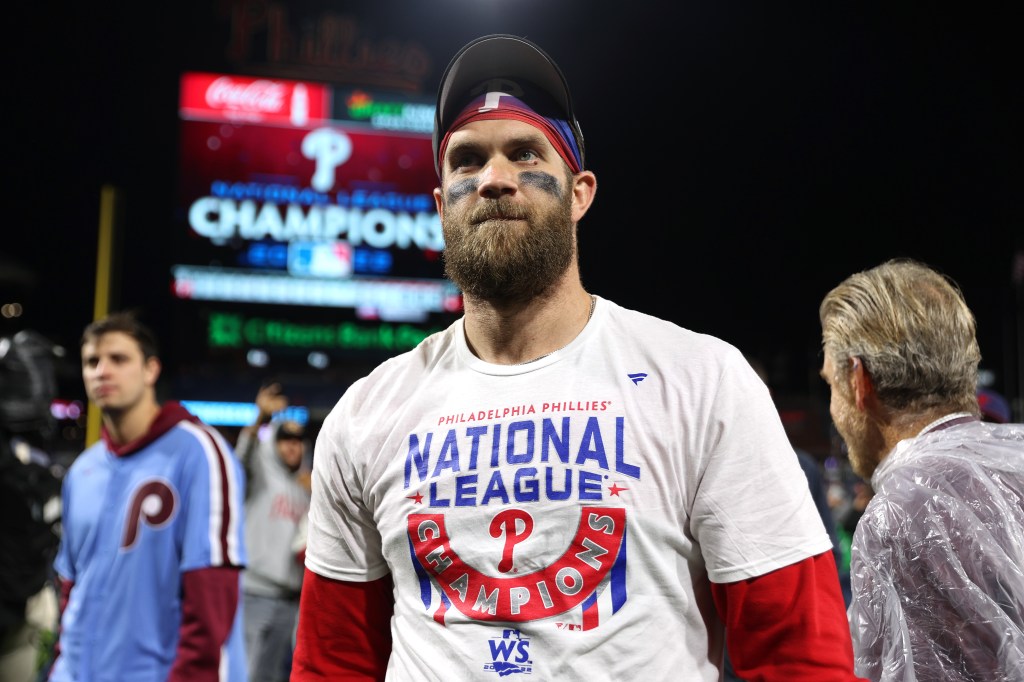 We don't know when Bryce Harper will be back, nor do we know how long it will take him to readjust once he returns. But once the MV3 is really and truly back? Look out. Harper has never missed the start of the season before, and we all know he doesn't like to sit on the bench. He's going to spend the first few months of the season hungry for action, and that hunger is going to turn into fuel once he's back in the lineup.
Bryce Harper is already one of the most motivated guys on the field, day in and day out. With a little extra fuel in the fire, he's going to be an absolute monster.
Griff McGarry Plays a Bigger Role Than Andrew Painter
Andrew Painter was the talk of the town in spring training until he was sidelined by a (hopefully minor) elbow injury. Meanwhile, his fellow top prospect Griff McGarry had a rough spring, walking four and giving up five in two brief appearances.
I have my fingers crossed that Painter returns as soon as possible, but I'm sure the Phillies will be cautious with him going forward.
Thus, I think McGarry is more likely to have a serious impact on the big league club this season, one way or another. Simply put, there are more ways McGarry could contribute, and the team is less likely to hold him back. McGarry could join the rotation if he takes a step forward at Triple-A, but he could also come up as a reliever down the stretch if the bullpen needs help. Alternatively, he could be a key trade chip for Dave Dombrowski at the deadline.
Trea Turner Is a Finalist for NL MVP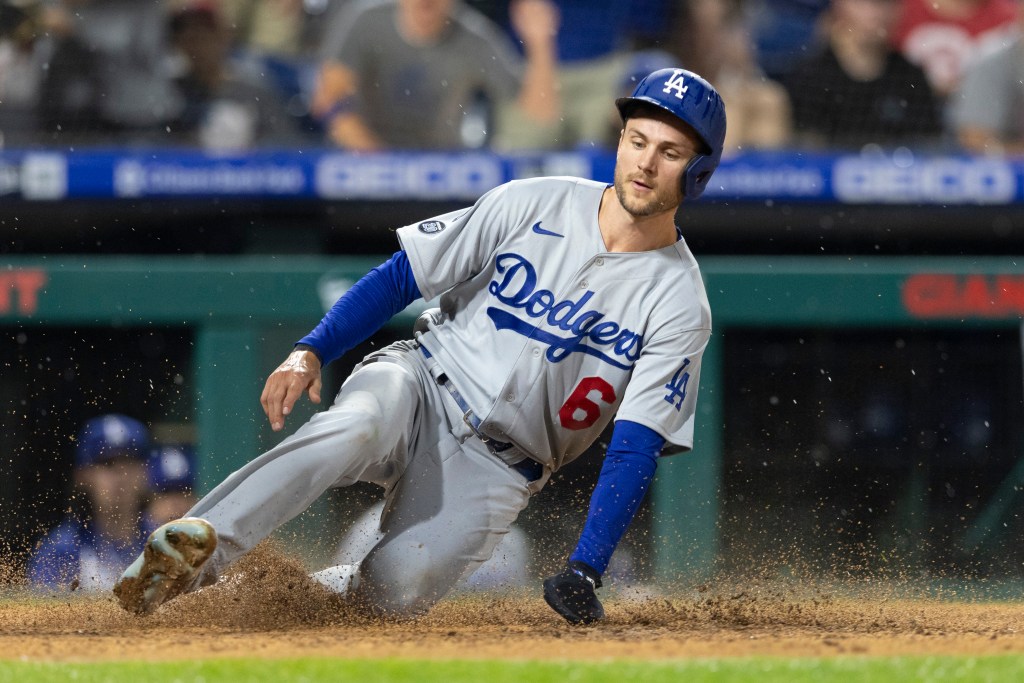 Care to guess who has led the National League in fWAR over the last two seasons? How about the last three seasons? Or four? Or five?
I'll save you the trouble: it's Trea Turner. Philadelphia's new shortstop has consistently been one of the best players in baseball since his first full season.
I'm not ready to predict an MVP victory for Turner; I don't think he has quite as much upside as fellow NL superstars Juan Soto, Ronald Acuña Jr., Manny Machado, and Mookie Betts. However, I think he has a higher floor than any of them, which is why I'm so confident he'll get his fair share of MVP votes.
Turner finished fifth in MVP voting in 2021 and eleventh in 2022. In 2023, I think he finally cracks the top three.
Aaron Nola Is the 2023 NL Cy Young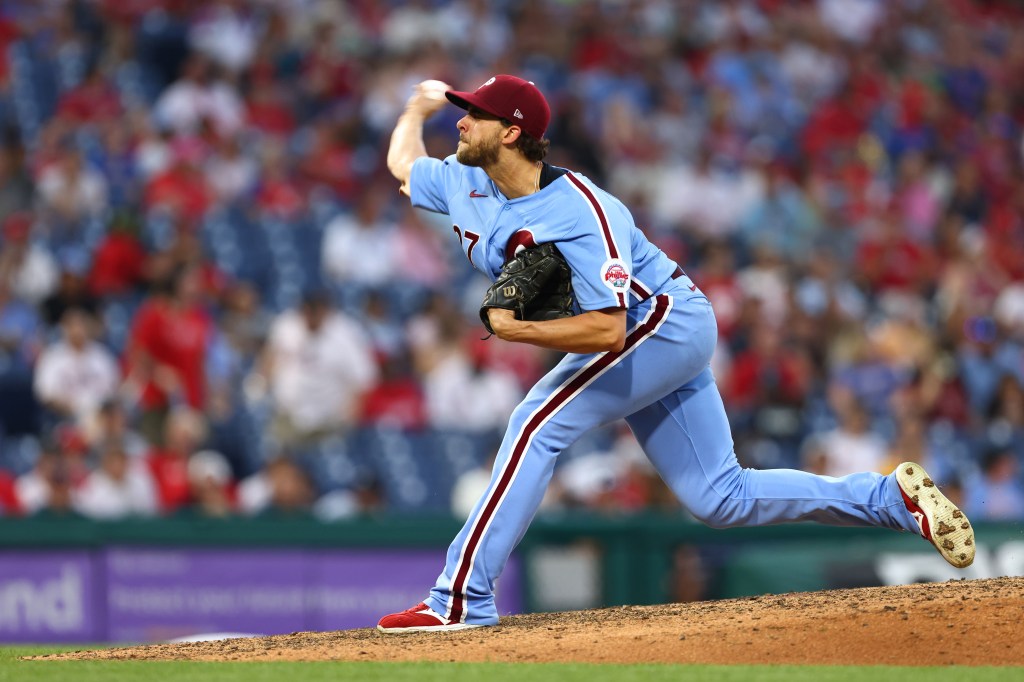 Aaron Nola has been one of the best pitchers in baseball for the past six years. In 2022, he was arguably the best he's ever been, tossing 205 IP with career lows in BB/9, FIP, xFIP, and xERA. This upcoming season is his free agency walk year, and he has more at stake than ever.
Let me recap:
Nola is consistently great
Nola is always improving
Nola has big things to prove in 2023
If that's not the recipe for a Cy Young season, I don't know what is.
A Wild Card Series Rematch with the Cardinals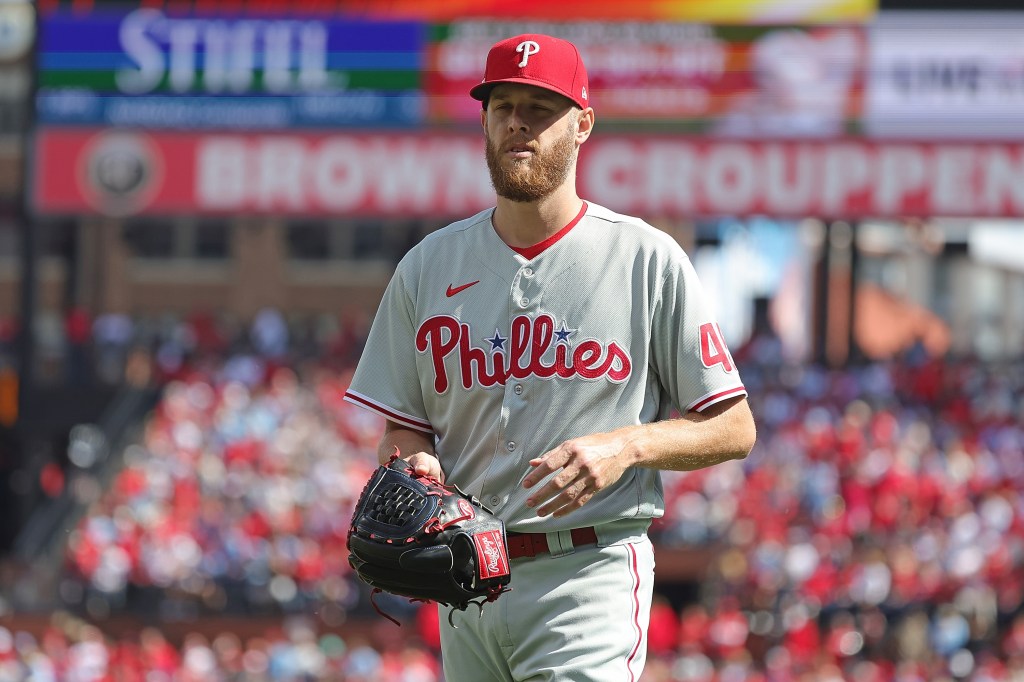 I won't predict another World Series appearance, but I do believe this Phillies squad will still be playing meaningful baseball in October. The way I see it, the most likely scenario is an NLWCS rematch between Philadelphia and St. Louis. One of the Braves/Mets and one of the Dodgers/Padres will take the first two Wild Card berths, leaving the Phillies with the sixth and final NL playoff spot. That puts them in position to face the NL Central division winner.
As for what happens after that? I'm not making any official predictions, but I certainly wouldn't bet against Aaron Nola and Zack Wheeler in a best-of-three series…