Analysis
Baltimore Orioles Trade Deadline Guide
The Baltimore Orioles need to be aggressive at this year's trade deadline, but who will they add to assist in the playoff push?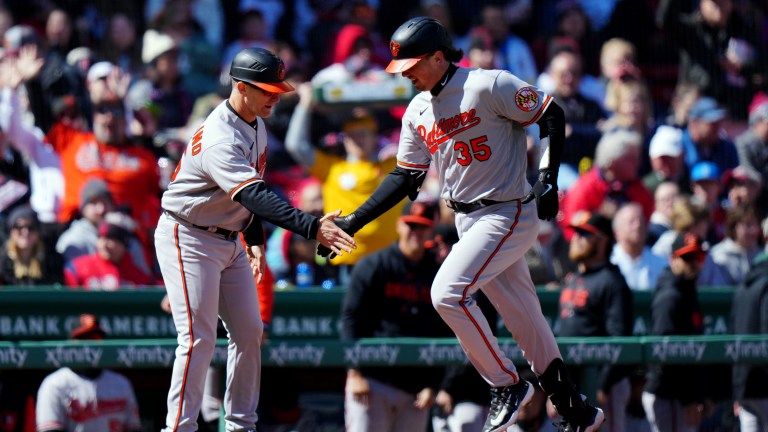 With only 67 games left to be played, the Baltimore Orioles find themselves tied for first place in the AL East. For the first time since 2016, the Orioles are in a real position to compete for a championship.
Last season while vying for a playoff spot, general manager Mike Elias opted to stay quiet at the deadline. He dealt away closer Jorge López, but that was the only deal of note. This season's trade deadline needs to be different.
Despite being in first place in the division, the Orioles are still a team with a number of holes. These are holes that need to be filled at the deadline if the team wants to compete with the likes of Tampa Bay and Atlanta. What does the trade deadline look like for the Baltimore Orioles?
Pitching, Pitching, Pitching
This Orioles offense remains one of the best in baseball. They are seventh in wRC+ and ninth in OPS as a team this year. If there is a part of the team to be concerned about heading toward the playoffs, it is the pitching.
Starting Pitching
As much as I want to stress the need to add pitching at the deadline, the starting rotation has been a surprise so far this year, with two names standing out in particular: Kyle Bradish and Tyler Wells. Both of them have far exceeded expectations so far this season.
However, it is going to take more than two pitchers to get you through the playoffs. With John Means coming back sometime in August, adding one or two more pitchers at the deadline could go a long way in bolstering this rotation for the postseason.
Since 2016, every team that has made the World Series has had an ERA in the top half of the league from their starting rotation. The only team ranked outside of the top ten was the Philadelphia Phillies last year.
The Orioles are currently in 18th with a 4.57 starters' ERA. They need a stud at the front of the rotation. The question is whether or not the front office is going to buck up and pay the price. I believe that they will.
Bullpen Arms
For the first two months of the season, the bullpen was the heart and soul of this team. The unit looked like it was the best in baseball and would be able to carry the Orioles as far as it needed to. There has since been some regression.
The bullpen now ranks seventh in ERA in all of baseball. That is still great, but the unit is in large part being carried by Félix Bautista, Yennier Cano, and Danny Coulombe. They could really use one or two more arms in the pen.
They did add Shintaro Fujinami from the Oakland A's on Wednesday. This was a very low-risk but high-reward trade for the Orioles. Fujinami has been solid since being taken out of the starting rotation in Oakland and should be a fine bullpen arm. Go read the full write-up to learn more about Fujinami.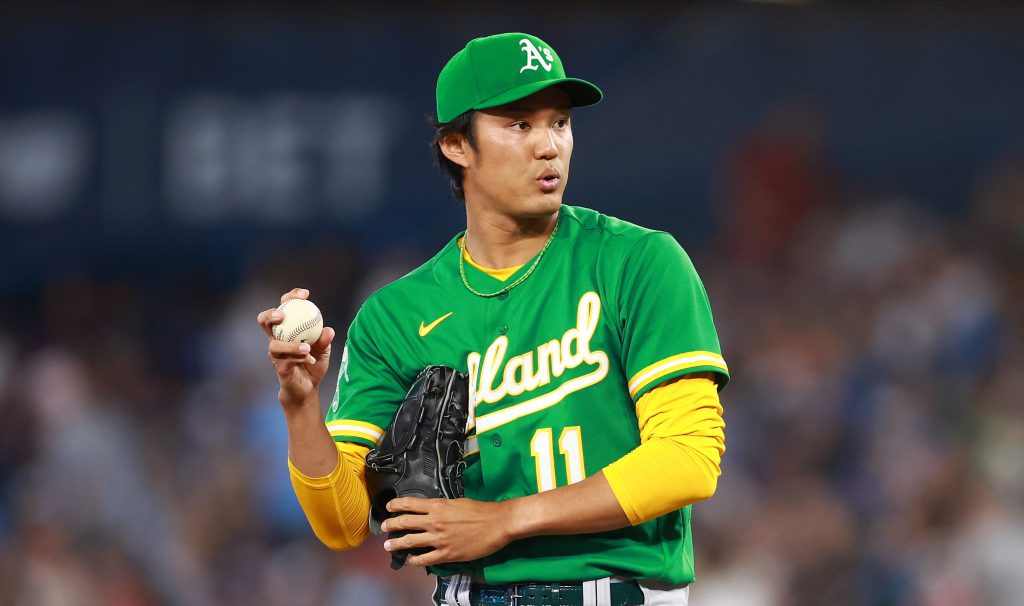 Trade Targets
If you want an in-depth analysis of potential trades and starting pitchers the Orioles could be after, check out the article I wrote on that subject back in June.
To rehash and provide a quick overview, the Orioles could go in a lot of directions at the deadline. I think Shane Bieber makes a lot of sense because of the offensive pieces the Orioles could send Cleveland in return. Eduardo Rodriguez and Lucas Giolito also remain options for the Orioles if they opt for a cheaper deal to get a rental.
The starting pitcher that I would keep an eye on is Sonny Gray in Minnesota. I think there is a solid chance he gets moved, and Baltimore could be the destination.
When it comes to bullpen arms, these are going to be a little more difficult to pinpoint. Josh Hader is an option if the Orioles really want to make a splash and shore up that bullpen. Hader is a long shot but would be incredible alongside Bautista and Cano.
Some of the more realistic options would include Kendall Graveman, Tanner Scott, or Kyle Finnegan. I fully expect the Orioles to add at least one more bullpen arm on top of Fujinami, so keep an eye out.
Potential Bats
I think that it is incredibly unlikely the Orioles add a bat this deadline. The offense has been solid, and they are still trying to find ways to keep Colton Cowser and Jordan Westburg (both recently promoted) in the lineup. However, I would be remiss if I didn't at least discuss the possibility.
If the Orioles are looking to add a bat, it should be at third base. The only real hole that can be poked in this lineup is at the hot corner if Gunnar Henderson continues to play shortstop. If they are able to trade for a third baseman, it will allow Henderson and Westburg to take over the middle infield and relegate Adam Frazier to the bench.
With a particularly barren trade market, it looks even less likely. The two options that stand out are J.D. Davis and Jeimer Candelario. The issue with Davis is that the Giants probably aren't going to sell. They are in the middle of a divisional race, and Davis is one of their better players.
Candelario is almost certainly going to be moved. However, as one of the better bats on the market, his price is likely going to be high.
I wouldn't count the Orioles out on trading for a bat, but it is incredibly unlikely. Expect the Orioles to focus mainly on pitching.
Potential Trade Chips
The Orioles have more trade capital than any other team in baseball. With the best farm system in the league, they have a litany of prospects that can be moved. If the Orioles look to make a large splash, keep an eye out for Connor Norby, Joey Ortiz, Kyle Stowers, and others.
The prospects that Baltimore moves this trade deadline are more than likely going to be bats. They have incredible depth when it comes to position players in the farm system. That isn't something you can say about their pitching prospects.
As far as trade chips on the MLB roster, the biggest one is Ramón Urías. I fully anticipate Urías being moved this deadline. He is a Gold Glove defender at third base while also being able to play every infield position. Couple that with a slightly above-average bat (106 wRC+) and team control through 2026, and you have a valuable trade piece.
With Henderson, Westburg, Frazier, and Jorge Mateo, it is hard to find reps for Urias on a consistent basis. Trading him could help to bring in pieces that can help the Orioles immediately.
Potential Trades
To provide you with an idea of how this deadline could go for the Orioles, here are some trades that I could potentially see happening. This is a combination of trades I would make while also trying to stay within the realm of possibility.
Tanner Scott (MIA) to Baltimore for Ramón Urías
Baltimore probably needs more than just Scott to do this, but he has been the most valuable reliever on the Marlins this season. He is having the best year of his career, and Baltimore would certainly love to bring him back after trading him to Miami a couple of years ago. Urías is a huge upgrade for the Marlins at third base over Jean Segura.
Sonny Gray (MIN) to Baltimore for Connor Norby and Jud Fabian
Sonny Gray is a free agent at the end of the year, and all indications show he will not be returning to Minnesota. After getting burned in a trade for Tyler Mahle last season, the Twins could be looking to recoup some offensive firepower. Norby can play a corner and be a really good bat. Fabian is still a ways off but gives the Twins a little organizational depth.
Dylan Cease (CWS) to Baltimore for Joey Ortiz, Dylan Beavers, Max Wagner, and Hudson Haskin
In all honesty, I am not sure what a deal for Cease is going to look like, but I think this is enough. A starting shortstop, two solid outfield prospects, and a third baseman that is a ways off. This is four prospects in the top 20 of the best system in baseball, which I imagine would have to get it done. If the Orioles can get Cease without losing Coby Mayo, Heston Kjerstad, Jordan Westburg, or Colton Cowser, it is a massive win.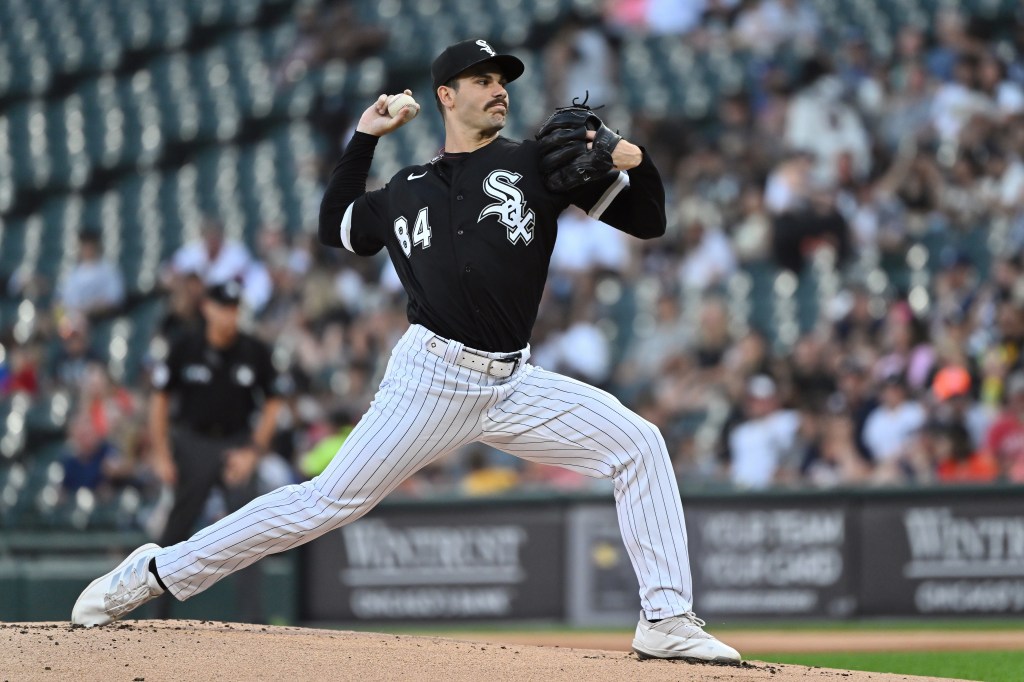 This is the type of deadline that I see the Orioles having. A strong reliever, a rental starting pitcher, and a stud starter with control should be the blueprint.