Analysis
Orioles All-Star Closer Jorge Lopez Traded to Minnesota Twins
The Minnesota Twins have added a top of the line closer in a deal for Jorge Lopez of the Baltimore Orioles.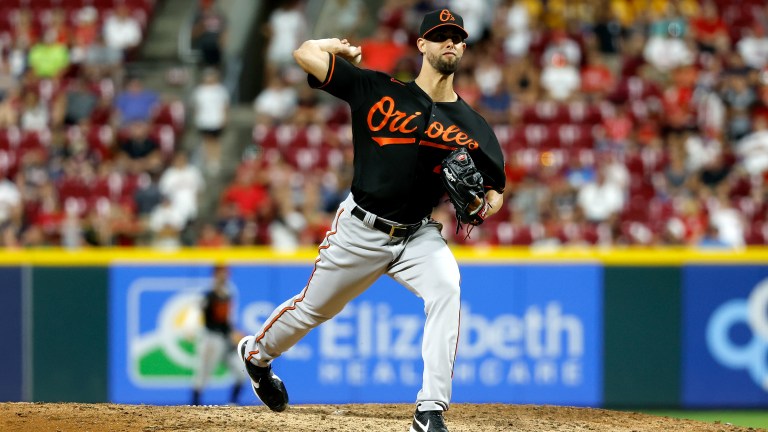 The Minnesota Twins bolstered their bullpen on Tuesday morning. Closer Jorge Lopez of the Baltimore Orioles will be coming over to Minnesota in exchange for four pitchers: Cade Povich, Yennier Cano, Juan Nuñez, and Juan Rojas.
Jon Heyman of the New York Post was the first to report the deal, while Jeff Passan of ESPN confirmed the return for Baltimore.
Lopez is having a breakout season at age 29. In 44 games, he has 19 saves and a 1.68 ERA. His 2.99 FIP and 2.99 xERA are similarly impressive. The right-hander made his first All-Star team this past July.
He will fit in well with the Twins, who are sorely in need of relief help. Their bullpen has pitched the fifth-most innings in baseball, with the fifth-worst FIP. Minnesota's bullpen ERA ranks in the middle of the pack, but they have the fourth-most blown saves in the league.
Relievers Jhoan Duran and Griffin Jax have been excellent for the Twins this year, and Jovani Moran has impressed in limited innings. But Minnesota needed bullpen depth to stave off the Guardians and the White Sox in the AL Central. Lopez will be another reliable name Rocco Baldelli can call on in late innings.
Jorge Lopez will be arbitration eligible for the next two years. He will not hit free agency until after the 2024 season.
In exchange for an All-Star closer with multiple years of team control, the Twins sent four arms to the Orioles. The headliner of the deal is left-hander Cade Povich, whom Minnesota selected in the third round of last year's draft.
Right-hander Yennier Canó, 28, made his big league debut this year. He is the only player coming back to Baltimore who has pitched in the majors this season. He has struggled so far, posting a 9.22 ERA in 10 games. However, he has put up impressive numbers throughout his career in the minor leagues, the foreign winter leagues, and the Cuban National Series.
The other players heading to the Orioles, Juan Nuñez and Juan Rojas, are both young arms in the low minors.
With Jorge Lopez in the fold, Minnesota's bullpen figures to be a much stronger asset down the stretch. Hours remain before the six o'clock trade deadline, and the Twins could still be in the market for a starting pitcher and maybe a left-handed reliever too.