Analysis
Cardinals Trade Jack Flaherty to the Orioles
The Baltimore Orioles bolster their rotation with Jack Flaherty, while the St. Louis Cardinals continue selling off parts.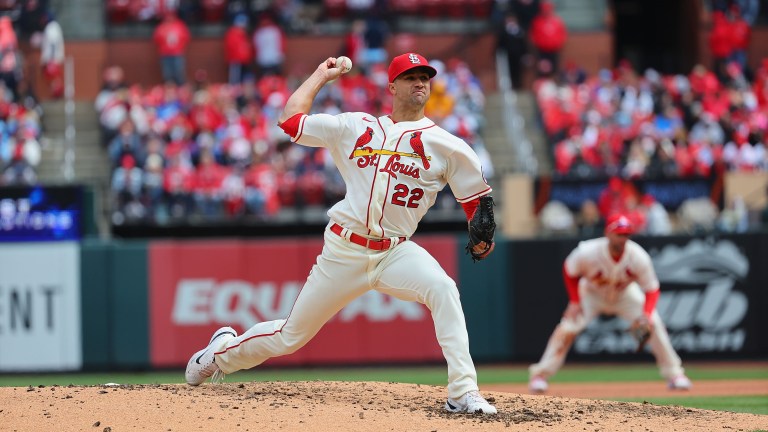 The Baltimore Orioles finally have their new starting pitcher. With minutes to go before the deadline, the Orioles struck a deal with the St. Louis Cardinals for right-hander Jack Flaherty, as first reported by Ken Rosenthal of The Athletic.
In exchange, the Cardinals received infield prospect César Prieto and pitching prospects Drew Rom and Zack Showalter.
It was no secret that the Orioles were looking for a starter at the deadline, and they were linked to almost every arm on the market, from Justin Verlander to Dylan Cease to Eduardo Rodriguez. Flaherty isn't quite as exciting a name, but he is still an upgrade for a Baltimore rotation that has needed another starter for quite some time.
According to FanGraphs, the Orioles rank fifth in the AL in overall pitching WAR but only tenth in starting pitching WAR. In other words, their bullpen has been doing the heavy lifting.
In 20 starts this season, Flaherty has tossed 109.2 IP with a 4.43 ERA and 4.22 FIP. None of his numbers are particularly eye-catching, but he does a good job limiting hard contact and preventing home runs. More importantly, he has only had three truly terrible outings this season; by and large, when he takes the mound, he gives his team a chance to win.
Prieto and Rom are top-30 prospects in the Orioles system, according to both FanGraphs and MLB Pipeline. Prieto, 24, has a great hit tool and looks like a future utility infielder. Rom, 23, is a left-handed pitcher with excellent command of his slider. He is starting at Triple-A this season, but he might have a future as a long reliever instead.
Showalter was the last name announced in the deal. The 19-year-old right-hander has a ways to go before he's ready for the majors, but he has pitched well across two levels in his first professional season.
Clearly, the Cardinals targeted prospects who were close to MLB-ready (plus a lottery ticket in Showalter) in an effort to compete again as early as next season. Meanwhile, the Orioles have one of the deepest farm systems in baseball, and they certainly weren't afraid to trade from the back end of their top 30 to acquire a key piece for the stretch run.