Analysis
Starting Pitching Trade Targets for the Orioles
Here are four pitchers who could help the Baltimore Orioles bolster a mediocre rotation to compete in the postseason.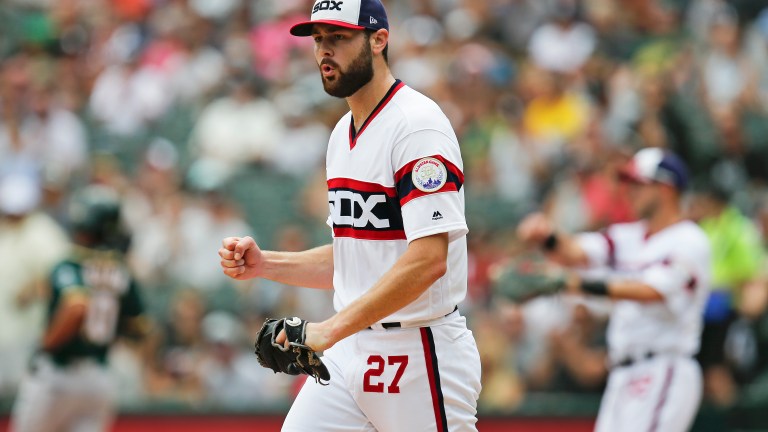 We are at a point in the season where we can accept teams for who they are. The strengths and weaknesses we have seen over the last two and a half months are likely here to stay. The one glaring weakness for the Baltimore Orioles remains the rotation.
While there will not be any blockbuster trades processed for a while, it is time for teams to start developing a trade deadline strategy. As we approach the All-Star break, the market will become more clear. The Orioles need to begin to consider their options.
Current Orioles Rotation
| | |
| --- | --- |
| Current Rotation | 2023 Statistics |
| 1. Tyler Wells – RHP | 86.2 IP, 3.22 ERA, 88 SO, 0.89 WHIP |
| 2. Kyle Gibson – RHP | 89 IP, 3.94 ERA, 65 SO, 1.27 WHIP |
| 3. Dean Kremer – RHP | 81 IP, 4.56 ERA, 72 SO, 1.41 WHIP |
| 4. Kyle Bradish – RHP | 65 IP, 3.88 ERA, 60 SO, 1.26 WHIP |
| 5. Cole Irvin – LHP | 22.1 IP, 7.66 ERA, 22 SO, 1.70 WHIP |
*Stats as of June 21
The Good
Before highlighting some of the arms the Orioles should chase, I want to talk about the rotation as it stands. This rotation has had its ups and downs this season.
First, I would like to give Tyler Wells his flowers. Wells has been absolutely incredible this season and has blown me away. He has the best WHIP in baseball among qualified pitchers. His strikeouts are up, and while he is susceptible to the long ball, they are mostly solo shots.
At this point in the season, he is the Orioles' ace and should be treated as such. If the postseason started today, he would be getting the ball Game One, and rightfully so.
Kyle Gibson has also surprised me. I was expecting an ERA close to five entering the season, not one under four. I don't know if I would go as far as to say Gibson is winning the Orioles' games, but he isn't losing them. Similar to a Tyrod Taylor at quarterback for my NFL fans.
The Bad
Dean Kremer does not have good numbers thus far, however, his May was incredible. A 2.45 ERA over five starts is beyond acceptable. His bad start against the Brewers to start June was not ideal, however.
Despite having eight wins and only three losses, Kremer is giving up a lot of hard contact. An ERA of 4.56 and an xERA near six does not bode well for the future. If the Orioles trade for a starter, he is likely the choice to be removed from the rotation.
Bradish had a 2.76 ERA in May and seems to be finding his footing. After throwing twelve innings and only giving up three runs against the Blue Jays and Rays, his ERA is down to 3.88. One could even argue he does not belong in the "Bad" category. If his play continues, he could develop into a solid back-of-the-rotation option for the Orioles.
The Ugly
Finally, sending Grayson Rodriguez down was not ideal. There is no telling at this point if Rodriguez is going to play a role this season. The front office could decide to leave him in Norfolk for the remainder of the year to develop.
With that said, he has made three great starts since going down. He has thrown 21 innings while giving up five earned and striking out 27. He has also only issued three walks in his last twelve innings. Could this be enough to earn him a second chance this year? I do not know, but Rodriguez could play a role come September.
With Cole Irvin back up, hopefully he can get back to being the pitcher the Orioles traded for. In his two previous seasons he threw 178 and 181 innings, respectively, with ERAs around four. A pitcher who can go into the seventh consistently will work wonders for this bullpen.
All in all, the rotation is better than expected. However, their 20th-ranked starter ERA is not ideal. Having four starters that most teams would have in the back of the rotation and Tyler Wells is not going to cut it for a contender.
Orioles Trade Targets
As we get closer to trade discussions opening up, there is more and more speculation about the arms that could become available. Up to this point, there is no real knowing who could and will be dealt. Some of the most talked about arms could stay put, and someone on no one's radar could be on the move.
I do not anticipate the Orioles being willing to pay the asking price for a real superstar. Players like Dylan Cease and Corbin Burnes are not likely to be Baltimore Orioles. The four names I want to talk about are Shane Bieber, Eduardo Rodriguez, Lucas Giolito, and Sonny Gray.
The Perfect Match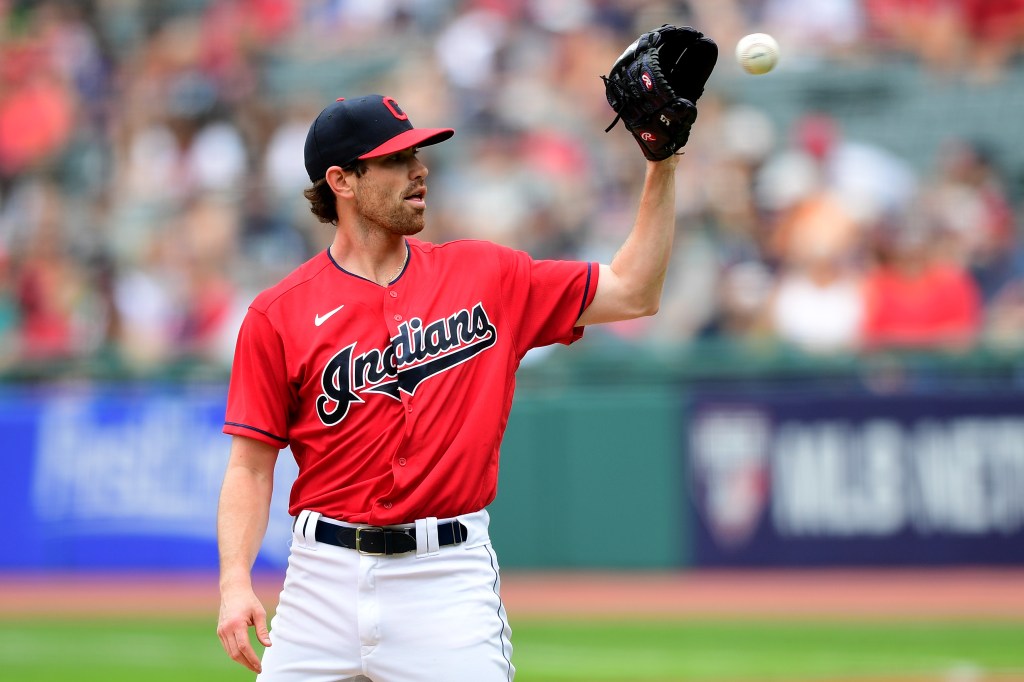 Shane Bieber of the Cleveland Guardians makes the most sense for the Baltimore Orioles. As far as the pitcher, the contract, and the trade partner, it all makes sense.
Let's start with the pitcher. For the last five years, Shane Bieber has been one of the best pitchers on the planet. He has a Cy Young and two All-Star appearances to his name. A career 3.19 ERA is certainly worthy of admiration.
While his strikeouts have fallen over the last two years, he is still finding ways to be productive. You can look at his Baseball Savant page, and yes, it is a little alarming. However, he is not walking players and is finding ways to combat the advanced metrics.
If you are really worried about what the advanced metrics show, then that is where the contract comes into play. Bieber has just one more year of control left after this season, which is the perfect amount for the Orioles.
The Orioles could potentially have him for two playoff pushes instead of just a one-year rental. This also means that on the off chance the metrics are right and we see Bieber regress, he will be a free agent following the 2024 season. Even if Bieber does regress, he is still an upgrade in the rotation.
Lastly, Cleveland makes for a great trade partner. If the Twins do not put the division out of reach, the Orioles have pieces that could help Cleveland make a run. The Guardians have good pitching even without Bieber but lack offensive firepower. With MLB-ready bats in Triple-A, the Orioles can put together an enticing trade package.
POTENTIAL TRADE: Shane Bieber to BALTIMORE. Conor Norby, Hudson Haskin, and Kyle Stowers to CLEVELAND.
The Rental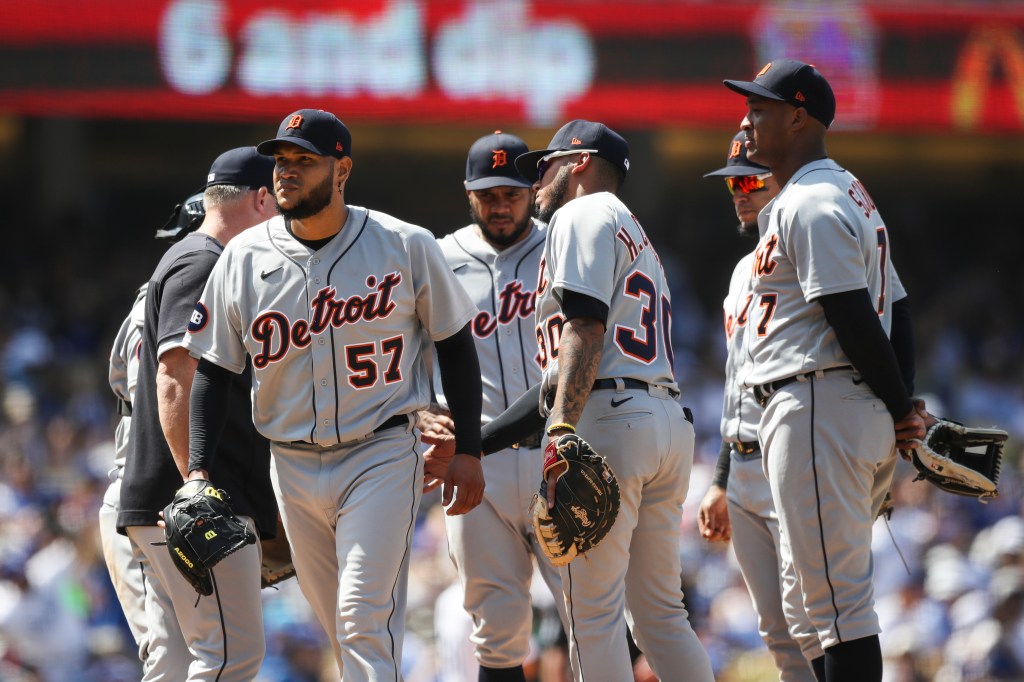 Eduardo Rodriguez has quickly become one of the more polarizing pitchers in baseball. He has been one of the best arms in the American League this year but is stuck on a bad Tigers team. With an opt-out after this season, the Tigers can try to capitalize on his strong performance.
As stated, Rodriguez does have an opt-out at the end of this season. With him pitching as well as he has been, it is more than likely that he opts out and pursues a new contract worth more money. This is going to make him a rental for a team that ends up trading for him, although there is always the chance that whoever Rodriguez ends up with re-signs him.
I do not think that the Orioles will have too much interest in a pitching rental, however, Rodriguez is one of the better arms that will be available. With a 2.13 ERA and a WHIP under one, Rodriguez is going to be highly sought after.
Rodriguez is also a lefty who is a little worse against right-handed bats. With the new left field in Camden Yards, he should be just fine pitching to righties in Baltimore.
Baltimore has the farm system to make a persuasive offer to the Tigers. With a litany of bats, that is where I see the Orioles drawing from.
POTENTIAL TRADE: Eduardo Rodriguez to BALTIMORE. Cesar Prieto and Max Wagner to DETROIT.
The Bargain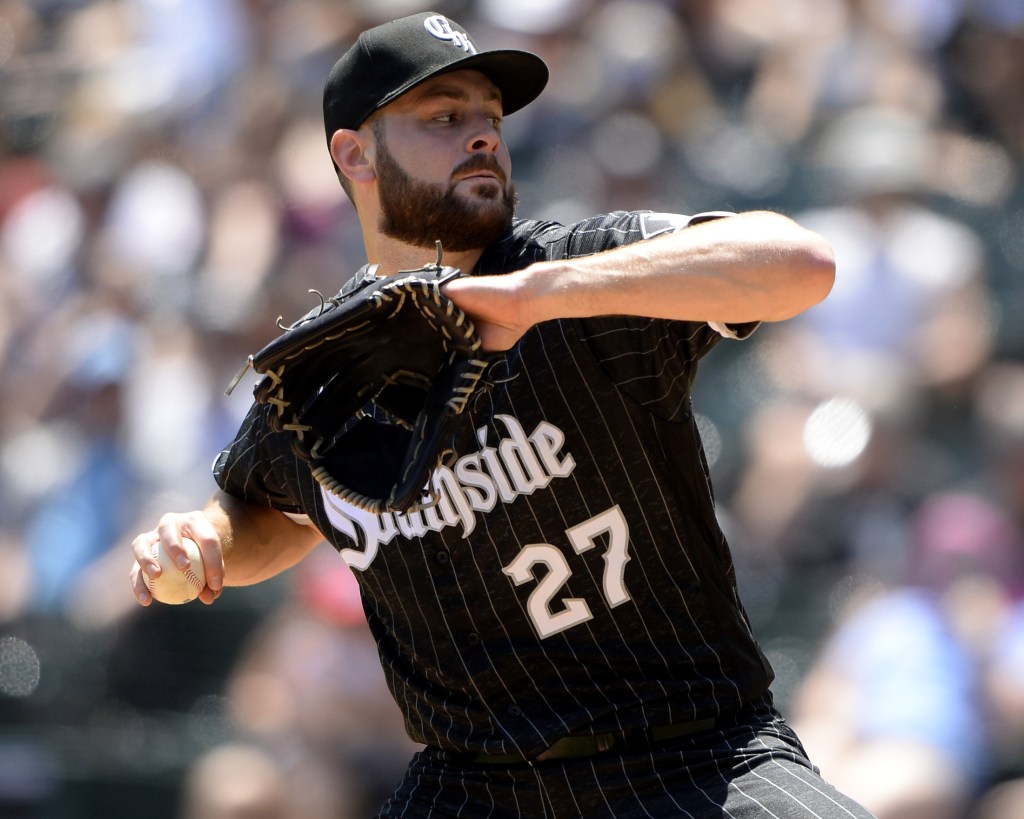 Lucas Giolito has put together a solid year for the Chicago White Sox. With a 3.54 ERA and decent strikeout numbers, he has been one of the few bright spots for a struggling White Sox team. With that said, he is almost guaranteed to be moved at the deadline.
The White Sox are currently four and a half games back of the division-leading Twins in the AL Central. Despite this, they are given less than a ten percent chance to make the playoffs by FanGraphs. With Giolito in his final year of arbitration, he will become a free agent at the end of the season.
The Orioles going after Giolito makes a fair amount of sense to me – primarily because the asking price on him is not likely to be very high. He would add some depth for the Orioles pitching-wise. However, he is not an arm that I see putting them over the top.
The Orioles currently have three pitchers set to blow past career highs in innings pitched. Tyler Wells, Dean Kremer, and Kyle Bradish are all less than 60 innings away from career highs. Wells is only 22 away (before his start in Tampa on June 21).
The Orioles could be looking for an inexpensive arm that will help take innings away from other starters while also giving them a chance to win ballgames. Giolito could be that arm.
POTENTIAL TRADE: Lucas Giolito to BALTIMORE. Max Wagner and Carter Young to CHICAGO.
The Long Shot
Now, I am sure some of you read "Sonny Gray" earlier and thought, "Absolutely not, this guy is crazy!" but I am asking you to bear with me. I am well aware that anyone trading for Sonny Gray is a long shot, but I do think that in the right scenario, it could happen.
To start, think about the position that the Twins are in. On offense, they have players like Carlos Correa, Royce Lewis, and Alex Kirilloff who are foundational pieces not going anywhere for a while. They also have a number of veterans with expiring contracts, including Joey Gallo and Michael A. Taylor.
On the pitching side, the Twins look set. They just extended Pablo López and have a number of good, young, and controllable arms like Joe Ryan, Louie Varland, and Bailey Ober.
This Twins team may be leading a division, but as of right now, they do not look like a postseason contender. Sonny Gray is a free agent at the end of this season and is 33 years old. The Twins are in an excellent position to capitalize on the great season that he is having.
With what appears to be a barren market as far as pitching this deadline, Gray could yield one of the larger returns. This is an opportunity for the Twins to solidify a young core and compete for a World Series in the coming years.
With respect to the Orioles, Gray answers a lot of questions. He gives them an ace at the front of the rotation. He would solidify a big three with himself as well as John Means and Tyler Wells for a playoff rotation. The Orioles could also extend Gray and have a solid arm for the next four-plus years.
I know that this is a long shot, but it is fun to think about, and I wouldn't say that there is zero chance of it happening.
POTENTIAL TRADE: Sonny Gray to BALTIMORE. Coby Mayo and Jud Fabian to MINNESOTA.
*Stats, standings, and rankings as of June 21