Analysis
The Ballad of Joe Musgrove and the Payday Ahead
Joe Musgrove is proving that his 2021 season was anything but a fluke. The question is: can the Padres afford to keep him?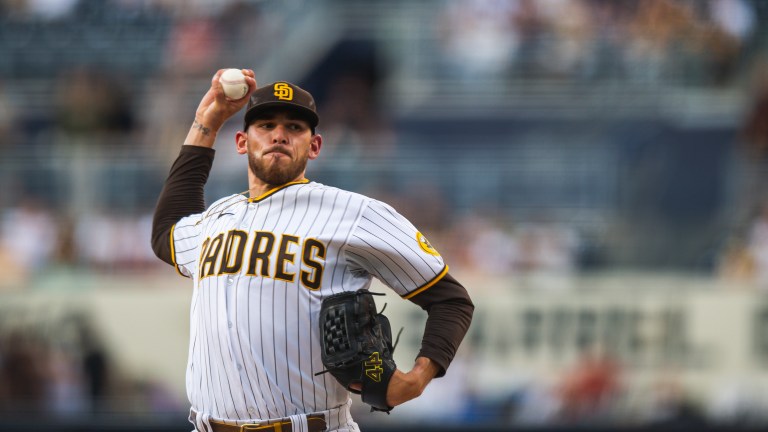 Perhaps the most important relic humanity has ever created, Friday Night Lights (the TV series) featured one of its main characters, the legendary Tim Riggins, going through a major depressive episode due to blaming himself for his best friend's tragic injury.
Despite being on the other side of the field during the infamous play, Riggins still feels at fault. "You can blame yourself for just about anything if you think about it long enough," says one of the assistant coaches after Riggins leaves the practice, and by golly, if that doesn't ring true.
I imagine we've all found ourselves in that headspace many, many times.
In fact, that's how I feel right now at this very moment; for all its greatness, there simply hasn't been enough coverage of Padres ace Joe Musgrove on this website. For this, I blame myself. I'm the Padres guy, after all, and need to be held accountable. We call ourselves content creators, yet are ignoring the Content. Because not only has Joe Musgrove been an effective pitcher, but he's become a level 999. Warrior-Druid-Spellcaster and one of the most deadly pitchers in all of baseball.
I could craft some story about how the Just Baseball staff just kept DOUBTING him, but that's too slimy even for a feckless thug like myself. Heck, nobody really doubted Joe Musgrove heading into this season; you could find people that will ride for Cal Quantrill and Bobby Dalbec before any Musgrove cynic. This failure belongs to me and no one else.
Essentially, ever since the improvements made in his 2020 season, Musgrove has been a true force to be reckoned with. Rather than relying on his middling fastball, he reworked his arsenal to better subterfuge opposing batters with more off-speed pitches, especially with his curveball — a pitch he only threw 9.5% of the time before that 2020 season.
Plus, his fastball hasn't been as liable as it once was, with hitters managing a .246 batting average against it this season and a high spin rate (2554, the highest among all starting pitchers) to make up for the lack in velocity (92.6 MPH on average in 2022).
And currently, Musgrove's 2022 resume is nearly impenetrable. He has the lowest ERA among ALL starting pitchers (1.50), 7th-best FIP (2.65), 4th-highest CSW% (31.6), and the 4th-highest WAR (2.1). Sometimes, teams find valuable pieces for their team. Other times, they find the perfect fit — like the addition of Florence Pugh to the cast of Dune: Part Two — and Musgrove's success has been commensurate with the Padres strong start to the season.
If there's any validity to the "contract year" theory, then Musgrove might be one of the first examples in its Wikipedia entry.
So, that raises the paramount question: What is Joe Musgrove's incoming payday going to look like? And, can the Padres afford it?
The short and smug answer to any question revolving around a multi-million dollar corporation's budget is always, of course, a yes. But the long answer depends on a few things. For one, the 29-year-old Musgrove is likely going to see a deal similar to those from this past off-season:
| | |
| --- | --- |
| Kevin Gausman | 5 years / $110,000,000 |
| Robbie Ray | 5 years / $115,000,000 |
| José Berríos | 7 years / $131,000,000 |
| Marcus Stroman | 3 years / $71,000,000 |
The last reported offer by Dennis Lin and Ken Rosenthal of The Athletic was a eight-year deal worth around $90 million. Musgrove obviously turned the extension down, and for good reason, as its significantly less than the player's deals mentioned above. He's betting on himself and winning.
As we saw last season with Robbie Ray, a Cy Young-caliber season — which Musgrove is currently having — can net you quite a chunk of change. Unlike Ray, there aren't as many red flags or indications that this could be a more fluky season, as Ray's previous years before 2021 indicate. So, if everything holds up, Musgrove will almost surely get a deal upwards of $25 million annually, or perhaps even more if we get another Texas Rangers kind of team to enter the bidding war.
But while it'd typically be justified to dunk on the Padres for their low-ball offer, it's at least semi-understandable given their current payroll. This isn't the Milwaukee Brewers, unwilling to spend the extra buck to give their already-solid roster an extra boost to go further. They're certainly not the perpetually deplorable Oakland A's, either, with an apparent disregard for their own fans. Rather, they're currently the team with the fifth-highest total payroll in 2022.
Sure, they've got some money clearing up after this season. Outfielder Wil Myers' $20 million, as well as first-basemen Eric Hosmer's $20 million turning into $13 million starting in 2023, are the big highlights. That's a decent chunk, to be sure. But there are still plenty of other questions on the roster, from their middling offense to shallow outfield depth. It wouldn't be surprising if ownership wanted to pull back significantly given the Padres organization doesn't exactly have a history of throwing money around.
But Musgrove is the real deal. Unless you're buying into Martin Perez's sudden metamorphosis, there's unlikely to be a starting pitcher of his talent level in free agency. On top of that, Sean Manaea and Mike Clevinger will both be free agents, Yu Darvish isn't getting any younger (currently the lowest strikeout rate of his career), and Blake Snell is about as easy to predict as an episode of Atlanta.
MacKenzie Gore has been a huge bright spot, but the Padres farm system — while steadily improving — doesn't seem to quite have another golden egg in its nest remotely close to his talent.
So, will it be possible to convince ownership to sign Musgrove to a contract that's more backloaded, with Darvish and Snell's pricey deals coming off the books after 2023?
That's the hope. If the Padres truly want to compete now — which everything they've done since 2019 indicates as much — then a Chunky Boi contract for Musgrove would prove fruitful.
It'd be a shame for one of the few Padres trades that haven't felt like a nuclear disaster to end with this 2022 campaign. Musgrove is a San Diego native and might be one of the most beloved pitchers the team has had in the last decade.
On top of his general good vibes, he threw the first no-hitter in franchise history — which, to be honest, is probably the best moment the Padres have had in the last decade. There's a universe in which the Padres are with MacKenzie Gore and Nick Martinez as the top two or three guys in their rotation after 2023, with a myriad of fringe guys backing them up. That's not a universe that inspires a lot of confidence.
It's easy, and oftentimes smart, to remember how quickly the landscape can change in baseball. Heading into 2020, nobody would've expected the aforementioned Ray and Gausman to become valued commodities.
There's always the possibility that new talent emerges, and seizing upon said talent could be better than pushing all of your chips into the center of the table. Players can fall off in their age-30 seasons; we see it all the time. It's just an unfortunate part of the system that Major League Baseball operates in.
But Joe Musgrove feels different. Perhaps it's my bias toward believing in his pitch mix — one that doesn't seem entirely reliant on velocity — that portends a pitcher that will age with Paul Rudd-esque grace.
Or maybe it's because the solution to changing an organization's history of losing isn't to drastically change their strategy in the middle of it. This isn't the Star Wars sequels; you can't just give up because some dorks roasted you online.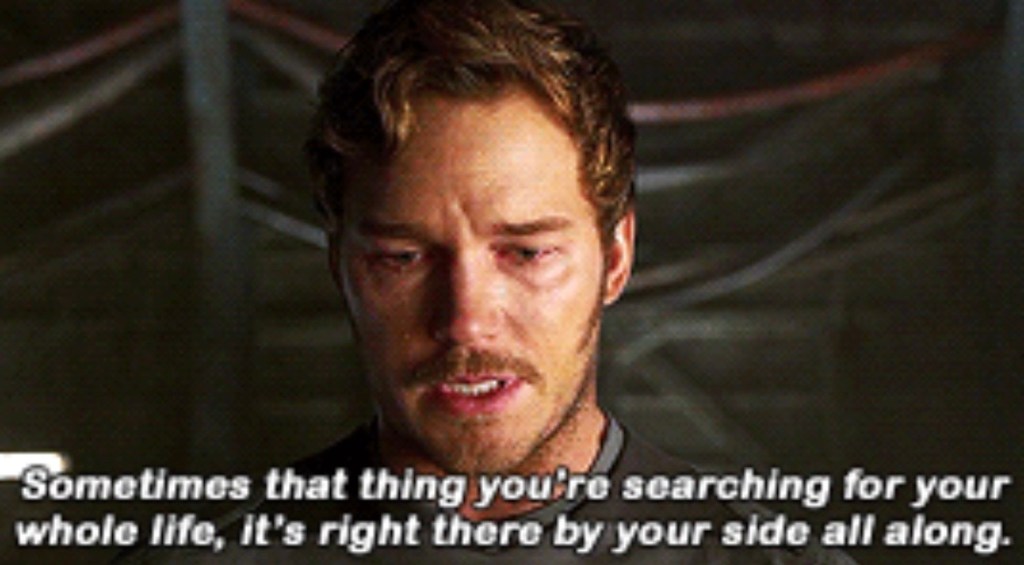 Don't be cheap, just pay to keep one of the few pitchers that have worked out for your team. The future is uncertain, but Joe Musgrove is a genuine treasure. Backload the contract and pay the man.