Analysis
Where the White Sox Farm System Stands
While the MLB club is in a rough spot, the outlook for the Chicago White Sox farm system has changed for the better in 2023.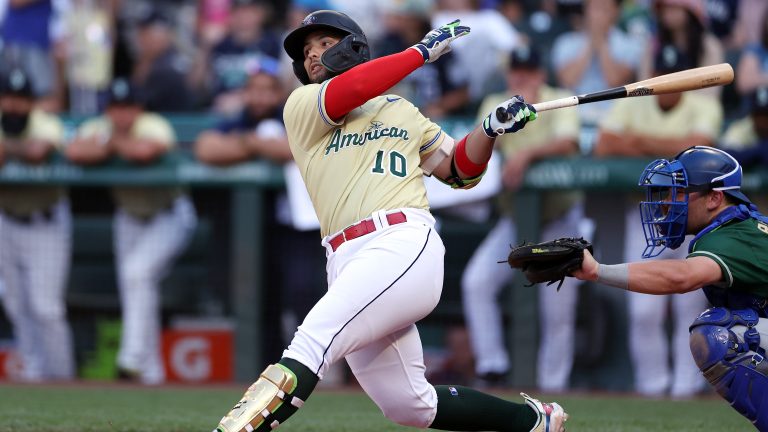 One of the worst farm systems in baseball at the onset of the 2023 season is now one of the most intriguing ones you'll find around the league.
Look back five years, and you'll see that the White Sox had a loaded system of prospects expected to make up the core of their next contending roster, following a massive rebuild after their 2016 roster fell short.
With most of the highly-regarded prospects graduating in 2019 or 2020, the farm system quickly dropped in rankings and became one of the thinnest in the league. While this is a natural scenario for teams that rebuild and have ample talent reach the league at the same point, the White Sox situation became increasingly troublesome.
The core from the last rebuild was struggling to take the next step, and the future of the organization looked bleak last season with a team on the decline and a farm system that was considered a consensus bottom-five group.
The team has continued to falter this season, and it seems as though the organization is headed in a rather poor direction right now, which was cemented by the decision to trade off a ton of pieces at the deadline. However, despite the club being in a terrible position this season, the internal development of key prospects and the new additions made at the deadline have the farm system looking much better than it did just a year ago.
Some of the White Sox prospects drafted or signed in recent years are showing impressive signs of improvement and potential this season, while others brought in at the trade deadline have ample upside to become star players for the organization. I want to take a look at both the players that have grown within the system and also those that have recently been acquired and how it all changes the outlook of the organization.
I was able to talk with many of the talented prospects at Double-A Birmingham this week, where I was further encouraged about the future of the system. From being one of the worst just a year ago, the White Sox system is just outside being top-10 in the league with a much brighter future than it recently had.
Internal Growth
With the organization, a handful of prospects have continued to grow this season and show promise for the future. Let's look at some of the key pieces in the farm system that have the chance to be big pieces for the MLB team in the near future.
Colson Montgomery
The White Sox's top prospect, ranked as Just Baseball's 15th-best prospect, had a delayed start to his season while dealing with a back injury. He showed immense potential last season, and while he hasn't fully settled in with the bat this year, his plate approach and tools make him a top-tier talent.
Montgomery has continued to improve at shortstop after seeming like he may end up sliding to third a year or two ago. He has shown that he can likely be at least an average defensive shortstop, and his approach and bat speed give him plenty of upside at the plate as he continues to develop.
He's got room and the ability to add much more power to his frame, which will only build his case as one of the best prospects in the game. At just 21 years old, Montgomery is poised to be the shortstop of the future for a long time in Chicago.
Noah Schultz
Coming in at 50th on Just Baseball's updated Top 100, Noah Schultz is another guy who had a late start to the season but has flashed top-end starter potential at Single-A in limited innings.
The 2022 first-round pick has plenty to dream on as a 6-foot-9 left-hander with an excellent slider/sweeper and fastball combination. He's added additional movement to his fastball while working his way back into regular pitching form this year.
Aside from one blowup start, Schultz has been virtually untouchable this season. The next crucial step will be getting more innings under his belt moving forward. While he's been impressive, he has more to do to further establish himself as the potential future ace of the White Sox.
Bryan Ramos
After missing a portion of the season, Ramos has rebounded excellently in Double-A as he's performed even better following a breakout 2022 season that saw him rise in the ranks within the system. Now ranked as Just Baseball's No. 72 prospect, Ramos has powerful upside with strong defense at third base. He has put up an .881 OPS with 11 home runs through his 53 Double-A games.
Ramos has the ability to become a 30-home run hitter, and his improving approach will play a large part in that. He often chased last season and has slowly grown with his approach. His defense has also gone from being around average to a potential asset for him in the future. He has become one of the best hitters at Double-A with an especially impressive past few weeks.
Cristian Mena
One of the lesser-known prospects within this piece, Mena reached Double-A at just 20 years old and has shown signs of a rather impressive arm this season. With 130 strikeouts in his 108 innings this season, Mena is advanced for his age with an effective riding fastball and quality breaking balls.
Command is the biggest thing holding him back currently, but Mena has plenty of time to continue honing in it as he develops. I really like the upside Mena presents at this point. He could be one of the younger pieces of the White Sox rotation in just a year or two.
Wilfred Veras
There are plenty of underrated bats within the White Sox system, but I want to highlight one that has only gotten better with a promotion this season. Veras has been a doubles machine all year with easy power and high exit velocities to all fields and has taken his game to another level in Double-A.
In 13 games with Birmingham, he has a 1.072 OPS with a lot of pop. Veras still needs to reduce his chase rate and improve his defensive ability, but he has flashed a lot of promise at just 20 years old this season.
New Additions
Many players added during the semi-sell at the deadline have helped further grow the status of the farm system for Chicago. A few key pieces and a few other potential pieces have been added to the system, and some have impressed in a big way over the past few weeks.
Edgar Quero
The biggest piece acquired by the White Sox at the deadline is a catcher who could become the long-term backstop in Chicago.
Ranked as Just Baseball's No. 69 prospect, Quero has great feel to hit as a switch-hitting catcher who dominated last year at Single-A. He flashed plus power last year, and while it had decreased this year when he was rushed to Double-A, he has the ability to be a well-above-average offensive catcher.
Quero has been on fire since the trade to the White Sox organization, with an OPS around .900 in his first 15 games with the Barons. Furthermore, he's working diligently on his defense, which could be considered his weakness as of now.
It's clear from being around the team that the pitchers like working with Quero, and he's making a concerted effort to improve behind the plate. He is still just 20 years old, but it seems like he could be an everyday catcher by 2025.
Nick Nastrini
The headline piece of the Lance Lynn and Joe Kelly trade was right-hander Nick Nastrini.
Part of a terrific Double-A rotation with the Dodgers organization earlier this year, Nastrini showed promise as a great starting pitcher. His first pair of starts with the Barons weren't the cleanest, but he showed his upside this week when I saw him live. With excellent strikeout stuff and a full starter-type pitch mix, he offers both a reliable floor and an exciting ceiling in the future.
Nastrini delivered by far his best start with the organization on Wednesday when he struck out 10 hitters through six great frames. He's working on adding depth to his slider right now, which could really differentiate it from his cutter and create even more whiffs.
It's evident that Nastrini has a really solid foundation from working in the Dodgers' organization and could definitely be in Chicago sometime next year.
Jake Eder
The return from the Jake Burger trade was left-hander Jake Eder. I broke down most of my thoughts on Eder here, but he has flashed elite potential and was one of the premier minor league pitchers in 2021 prior to having Tommy John surgery. While it hasn't been the easiest transition to pitching again this year, Eder has tons of upside to be a key rotation piece in the future.
He's been battling some command issues, but Eder has a plus fastball and slider when things are working well. As a big left-handed pitcher, the White Sox clearly bought into his upside when acquiring him and will work on his mechanics for the rest of the season before being concerned about any of the results at this point.
Ky Bush
As the second piece brought over with Quero in the Lucas Giolito deal, Bush showed himself to be a quality starter in his first full season last year.
He's another guy that dealt with an injury early this season and has battled command issues. His slider can be very good when it's located well, and his fastball velocity and movement should continue to improve with more innings under his belt this season.
Bush hasn't shown the upside of some of the other recent additions but should be in line for another year of building up as he looks to make an impact in the near future.
Juan Carela
One of the more underrated pieces added by the White Sox this season was via the Keynan Middleton trade that sent Juan Carela to Chicago.
At just 21 years old, Carela has a 3.41 ERA with 120 strikeouts in High-A this season. He has an above-average slider and general stuff that can continue to grow with age and experience.
He's not a top prospect but is a hopeful development for the White Sox in exchange for a rental relief pitcher.
The landscape and outlook of the farm system have changed dramatically this season, and there's potential for it to get even better in the coming offseason with more trades potentially on the horizon. While the last two years have been disappointing, a new wave of talent is on the way soon for the White Sox.