News
WBC News: Team Canada Loses a Key Member of the Rotation
Red Sox starter Nick Pivetta has withdrawn from the World Baseball Classic, a major blow to the Canadian squad.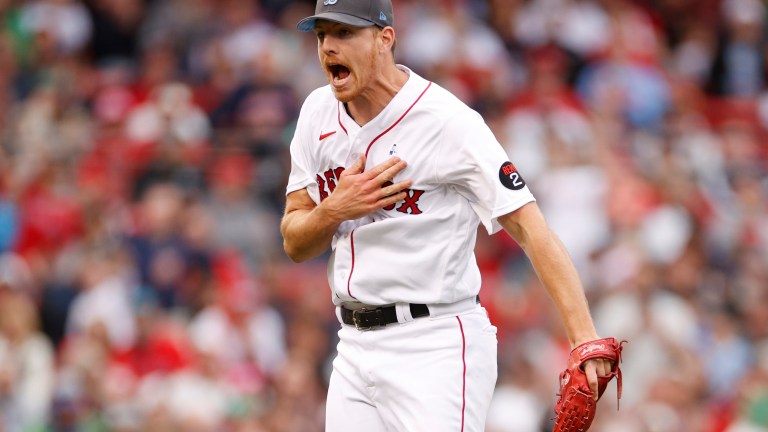 Earlier this month, the official rosters were announced for all 20 nations participating in the World Baseball Classic, set to take place later next week across the globe. The tournament is led by a few favorites, including the United States, Japan, and the Dominican Republic, while several teams are making their first appearance at the event, including the Czech Republic, Nicaragua, and Great Britain.
For Team Canada, they will be heading back to the WBC for the fifth time, having made an appearance at every tournament since the event's inception back in 2006. The Canadians have never advanced out of the group stage, and they had a particularly disappointing showing at the 2017 tournament. The club went 0-3 while scoring just three runs compared to 21 against them.
Heading into the 2023 WBC, Team Canada has some MLB firepower on both sides of the ball, including Dodgers 1B Freddie Freeman, Brewers INF Abraham Toro, Cardinals OF Tyler O'Neill, Mariners RHP Matt Brash, Pirates LHP Rob Zastryzny, and Guardians RHP Cal Quantrill, who will likely be Canada's ace in the rotation.
Nick Pivetta Withdraws From Team Canada
As per MLB Network's Jon Heyman and Sportsnet's Shi Davidi earlier this week, Red Sox right-hander Nick Pivetta recently went down with illness, later specified to be COVID-19. He had a late start preparing for spring training, which has him behind schedule building up for the regular season.
The right-hander has decided to withdraw from the tournament in order to better prepare for the regular season. He will not be heading to Phoenix for the World Baseball Classic. He will be replaced on the roster by LHP Ben Onyshko.
While it does make sense why Pivetta is choosing to stay in spring training, losing the veteran starter is a pretty major blow to Team Canada's rotation. He was going to be one of the most experienced arms on the pitching staff and likely would have been counted on for a start in the first round.
With the Victoria, B.C. product now staying put in Red Sox camp, the Canadians will likely have to rely on Quantrill, Brash, Zastryzny, Noah Skirrow, and veterans Adam Loewen and Andrew Albers to make some starts for the squad. Mitch Bratt could also factor into the rotation, but he has not pitched above Single-A with the Rangers organization since being drafted back in the 2021 MLB Draft.
Team Canada does boast some experienced arms on the pitching staff even after losing Pivetta, but losing the right-hander will hurt a Canadian team that is looking to advance out of a tough Pool C that will see them face the United States, Mexico, Colombia, and Great Britain.