Analysis
The Most Memorable Baseball Moments of the Year
A look back into the best moments and stories from the 2022 Major League Baseball season.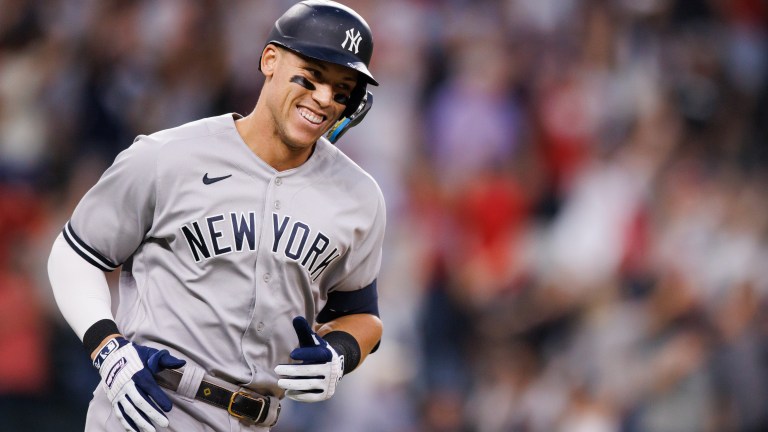 The crazy thing about the last year in baseball is that, evidently, many things happened. It turns out every year many baseball things happen. Crazy, I know, but it's true. It started off about as bad as the introduction of this article, with the big ole' MLB lockout that robbed baseball fans everywhere of…the glory of spring training? Alright, so maybe it wasn't that bad — despite what the twitter fan brigade will tell you — but even more importantly it only went up from there!
You've probably guessed already, but we're going to run through some of the best moments from the past MLB season. The biggest hits, overall performances, and a whole bunch of sardonic and obnoxious humor from yours truly accompanying it. Let's roll!
End of the Lockout
Just getting this one out of the way since I mentioned it in that terrible intro. I maintain the belief that the lockout, for those that were simply just fans (if your career actually revolves around the game, I have no quarrel with you), was extremely not that bad. Sure, it was annoying seeing people defend billionaires that could likely do more than end the MLB lockout but end many of our world's problems if they felt like it, but at least we got to complain about them!
When the lockout ended, some fans also managed to be puzzled by their respective teams lack of spending — as if a major part of the lockout wasn't billionaires, maybe, possibly, potentially paying folks a tad more. If you, the fan, crossed that picket line because you didn't get to watch some spring training games on whatever MLB equivalent of C-SPAN channel was available, I have a very particularly-sized violin for you.
The Mets Massive Comeback Against the Phillies
Look, man, just wait until the game is officially over. The Miami Heat taught us this in the 2013 finals, but it's such an easy lesson to forget. If you've been paying attention for this long, might as well see it through; you might just witness something phenomenally rare and exciting.
Mark Appel's Debut
Not everyone plans it; it's just the reality, and great tragedy, of the sports world. Such is the story of Mark Appel, a former No. 1 overall draft pick who basically hit as many obstacles as one could face. But even still, despite his selection, it's incredible to see him manage to make it to the bigs. Sentimental? Sure!
But these days, I find tremendous comfort in appreciating the little thing. And in this case, it's one that serves as a strong reminder of just how hard professional athletes work and their one-in-a-million talent EVEN IF it's for just one brief moment.
Tommy Pham and Joc Pederson Remind Us That Fantasy Football is One of the Silliest Things We Partake In
Tired: Will Smith slapping Chris Rock
Wired: Tommy Pham slapping Joc Pederson
In all seriousness, even so many months later, Tommy Pham slapping Joc Pederson (and it being caught on video!) over a fantasy football beef, is still too weird for me to comprehend. Not taking any sides here, just reminiscing on a moment that felt like an Impractical Jokers bit gone wrong.
Miguel Cabrera Says I Love You 3000
Out there, somewhere in the multiverse, Miguel Cabrera spent the latter, post-prime part of his career with an actual contender. Unfortunately in this universe, we have a Miguel Cabrera that's stuck on a Tigers that's been in rebuild mode since Gangnam Style was a thing. But hey, at least we got to see him reach his 3000th hit.
Literally Any Shohei Ohtani Game
Literally.
But More Specifically, When He Flirted With a Perfect Game
I'm not sure what would've happened to the space-time-continuum if this actually happened. I am pleading with everyone not to take this man for granted.
Carlos Correa…May Not Have a Leg? I Guess?
Superstar shortstop Carlos, despite being a, well, superstar, has managed to have one of the weirdest contract debacles in recent memory. This isn't the case of a player holding out like in the NFL, but rather an apparently very alarming leg injury. He first agreed to a mega-deal with the San Francisco Giants, only for them to bail on the free agent after concerns over his physical came to light — even though they had an introductory press conference scheduled!
Correa is, as of now, expected to sign with the Mets, who also raised concerns over his physical. Seriously, when was the last time anything like this happened? For a free agent of this caliber? Right before a presser? For two separate teams?
Rhys Hoskins' Bat Spike
How is this the first time I've seen anyone do this? It absolutely RULES. Sure, it's insurmountably dumb how much more of a news story it is in baseball when a player celebrates (because baseball culture is dumb), but let's just appreciate it anyway! I also enjoyed the part when the Philadelphia fans still managed to be mad at Hoskins three days later for having a bad game.
Great fanbase, so I'm told.
Yordan Alvarez Steals Robbie Ray's Soul
There are two very important pieces of analysis I have for what makes this particular home run so great. They are:
1) Instead of bringing in, like, any competent reliever, Scott Servais elected to go with Robbie Ray — a fine starting pitcher whose minor weakness is his propensity to give up home runs. He also had a 10.97 ERA against the Astros this season. Quite the decision there, Mr. Servais.
2) SWEET LORD THAT NUKE SHOT HAHAHA OH MY LORD HE HIT THAT THING LIKE IT SAID SOMETHING ABOUT HIS SISTER GREAT MERCIFUL JELLY BEANS
Justin Verlander Having the Quietest Cy Young Season Ever
In a vacuum, Justin Verlander's 2022 season was something truly special. After missing the entirety of the 2021 season, and at 39 years old, Verlander managed to produce an immaculate 1.75 ERA en route to not just his third time winning the award, but another World Series championship.
But what makes Verlander's season so intriguing is just how little I heard anyone talk about it. Hall of Fame pitcher at his age, especially in the baseball community, feels like a prime candidate for celebration. And yet — for reasons that I can only assume are because everyone hates the Astros and their cheating scandal — there really wasn't.
Albert Pujols Joins the 700 Club
The days of folks caring as much about the home run record — thanks to steroid scandals and such — are gone. But still, Pujols has been in the game for so long that it was cool to see, especially considering how poor the second half of his career went. At least he stuck around long enough to make history.
Trey Mancini is a Fan of Whack-A-Mole
Boink!
When Everyone Collectively Decided to Root for Dusty Baker
It's nice to have everyone (mostly) agree on something, and in this case that something was Astros manager Dusty Baker. After so many years of success without reaching that World Series championship, he finally got one. Considering how maligned the Astros are still, Baker served as an invaluable leader for the team to take some of the heat off the players (even when it was deserved).
O'Neil Cruz Proves That You Should Never Hustle
Shot.
And chaser.
Josh Naylor's Baby Cradle
As a disgusting blob of a human being, I am a huge proponent of ugliness. It doesn't always have to be as smooth as a Trea Turner slide to home plate, or as undeniably cool as a Fernando Tatis Jr. anything; it just has to be something, because baseball is very much not in the position to be picky.
The LA Times Tears
These are the kind of brain worms you acquire after your team consistently blows it in the postseason every year.
Stephen Vogt Gets Announced By His Kids
One of the things I've enjoyed over the last couple of years is how much more popular the holding-back-tears emoji has gotten. It's an emoji for emotional vulnerability and wholesomeness, and it's what perhaps best summarizes this moment from fan-favorite Stephen Vogt.
The A's barely had anything remotely positive happen to them over the last year, but seeing Vogt's kids — in his final game (!) — announce him coming to bat and concluding his game with a home run is about as good as it can get for any team.
Kids Are Adorable Part. 987
The Mets season may not have ended how they would've liked, but at least they have this.
The Goose in the Padres/Dodgers Playoff Series
Goose.
Tim Anderson's Revenge
The White Sox were an unmitigated disaster in 2022. No arguments there. Tim Anderson was also the subject of controversy thanks to his feud with noted-asshole Josh Donaldson. I, someone who is not black, tend to approach life by respecting what a black person wants to call themselves, or compare themselves to, or comparing certain aspects of themselves to.
Josh Donaldson and many Yankees fans seemed to disagree with that approach of mine, so it's a nice consolation prize to see Anderson hit a game-winning home run the very next day after the incident.
Matt Carpenter Becomes Babe Ruth
There is something very specific I have to say that I can't emphasize enough. That specific thing has to do with baseball.
And that specific thing? It's that baseball is so, so, so stupid.
When Ben Verlander Managed to Make An Entire Article on Shohei Ohtani About Himself
Imagine looking around and deciding, wait a minute, Jackson Mahomes? I want to be that, but for baseball.
Oh! And don't forget when The Athletic, which does great work, decided to run a story on how Verlander rose to media stardom. It's a truly bewildering mystery, to be sure, but I recommend newcomers start by reading his last name again.
This Tweet
Julio Rodriguez's Slip-n-Slide
Julio was more than just the Rookie of the Year. He hit bombs, hit bombs during the Home Run Derby, be the face of the Mariners team that finally broke the playoff drought, but this one sticks in my head the most, for some reason. But to make it up to the Mariners fans…
End of the Mariner's Playoff Drought
There's a drought, there's the barren-desert kind of drought from Dune, and then there's the Seattle Mariner's 20-year allergy to making the postseason. Thanks to the aforementioned rookie phenom, an impressive rotation that was boosted thanks to a mid-season trade for Luis Castillo, and a variety of other factors…that allergy was finally cured!
Sure, they ended up getting completely obliterated by the Astros in the second round, but who cares? For a team as delightfully weird as the Mariners, you can't help but smile about it.
Edwin Diaz's Entrance Song
Look, the Mets had a LOT of cool things happen this year. Aside from Francisco Lindor perhaps having the best season by a Mets shortstop ever, Max Scherzer continuing to be ageless, and Pete Alonso being one of the most clutch power hitters in the game…the Mets had the power of music on their side.
Diaz's entrance theme is so good that it immediately vaulted into the top-five conversation for best closer entrances EVER, and that's airing on the conservative side.
Madison Bumgarner Staredown
Honestly? I got nothing.
The Boston Globe Article on Chaim Bloom
I think I speak for the majority of human beings when I say the desecration of the Boston Red Sox has been a joy to watch unfold. Chaim Bloom, the team's general manager, somehow convinced a certain crop of their fanbase that operating like the Tampa Bay Rays was what a multi-billion dollar organization should do.
It all culminated in a Boston Globe piece that detailed the moments in which Bloom realized that their superstar free agent, Xander Bogaerts, wouldn't be returning to the team. As if he was surprised teams were willing to pay a whole bunch of money for him. Incredible.
Every Buck Showalter Glare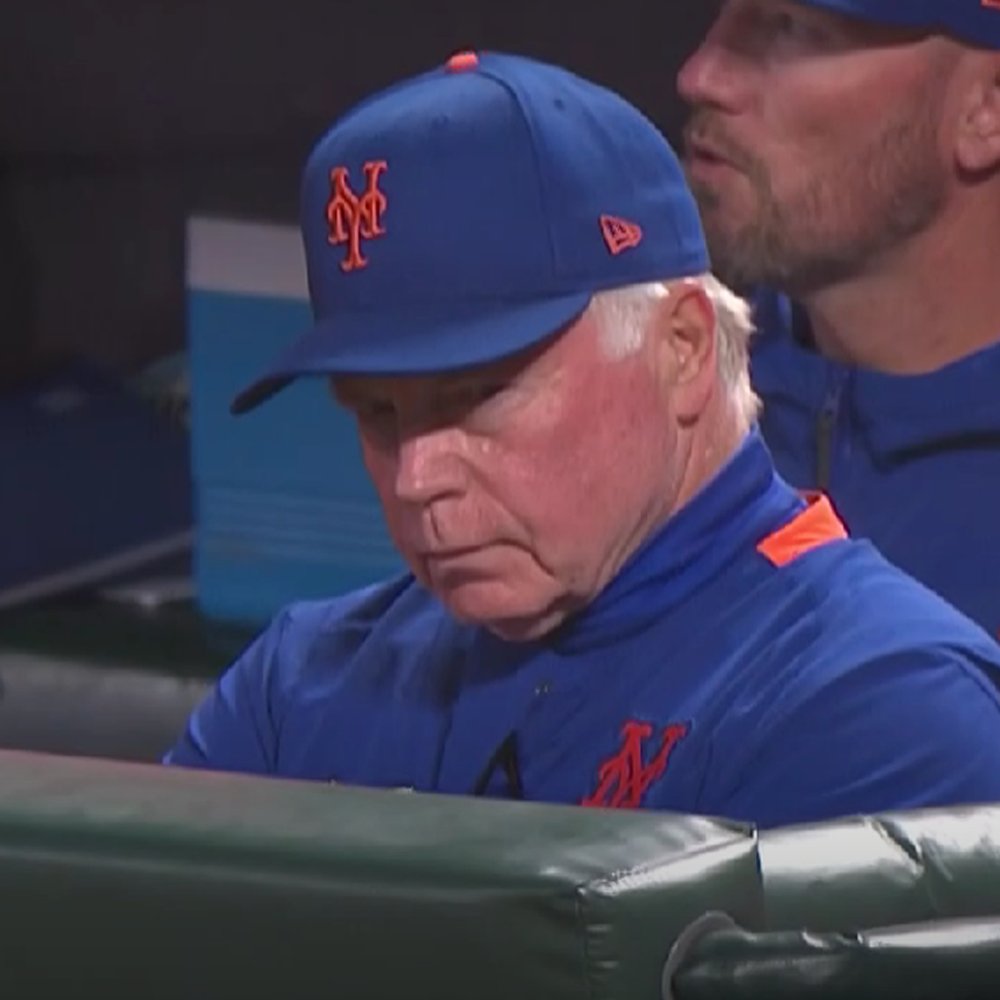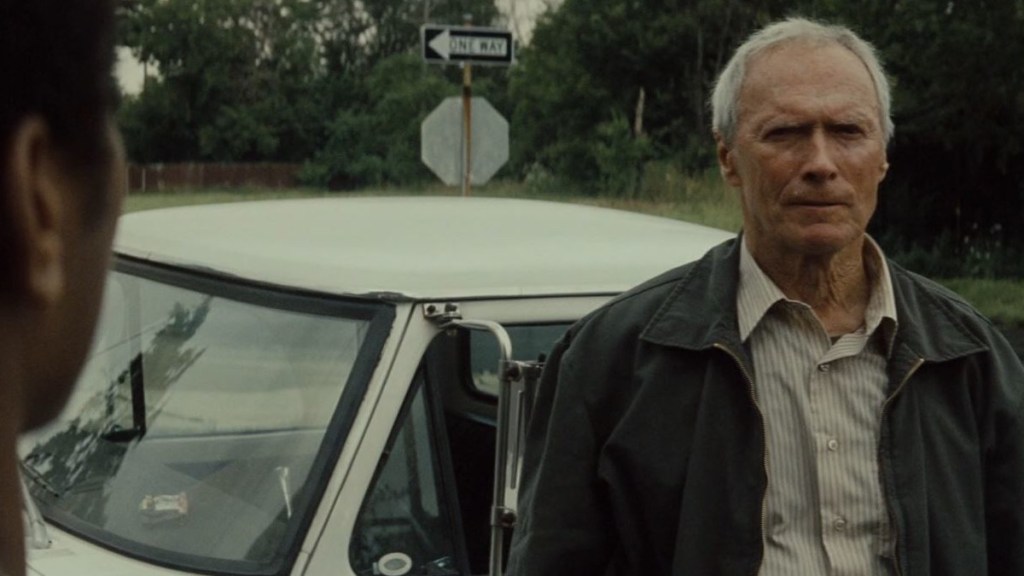 The resemblance? Uncanny.
Mariners Fan Orders Jesse Winker a Pizza
Even the dark recesses of Twitter give us something to be happy about every now and then. If you remember the huge brawl between the Mariners and Angels from the first half of the season, there was more than just suspensions to come out of it.
Mariners fan Sofie decided to order a pizza and have it sent to the stadium as a show of support for what was, pretty conclusively, the Angels being a bunch of bozos for no reason. And Jesse actually ended up getting the pizza! Ignore all of the detrimental effects social media has had on the world for a second, because it gave us this moment of glorious pizza goodness.
Emma Stone's Campaign for Best Celebrity Fan
Imagine booing Emma Stone for wearing a Padres jacket, her hitting those who dared boo her with the Jordan Shrug, and then losing the series afterward. A queen, plain and simple.
The Juan Soto Trade
Aside from Emma Stone, the Padres greatest success over the last few seasons has been their ability — or, more cynically, their willingness — to acquire superstar talent at any given time. Juan Soto was the magnum opus of this ability.
The suspension of their other superstar, Fernando Tatis Jr., may have thrown some cold water on their momentum, but the incredible turnaround the Padres franchise has seen is perhaps one of the greatest stories in all of baseball.
Bryce Harper Hits the Home Run of His Life
The story of Bryce Harper's career, with all the intricacies and "controversies" it has seen, is too much to go over in this article. Part of that is because I'm too lazy to do it, but the other reason being how much of a genuine rollercoaster his story arc has been. From the chosen one like LeBron, to crazy viral videos as a teenager, to "that's a clown question, bro" to being called overrated (by his own peers!), to getting Jedi-Mind-Tricked by Joe Maddon, and finally to where we are now.
Turns out I lied and basically just gave the sparknotes version of Bryce Harper's career there. Oh well!
But really, Harper's home run to send the Phillies World Series — with an immaculate call by Joe Davis to accompany it — would be the most memorable moment of nearly any regular baseball season.
Aaron Judge: 62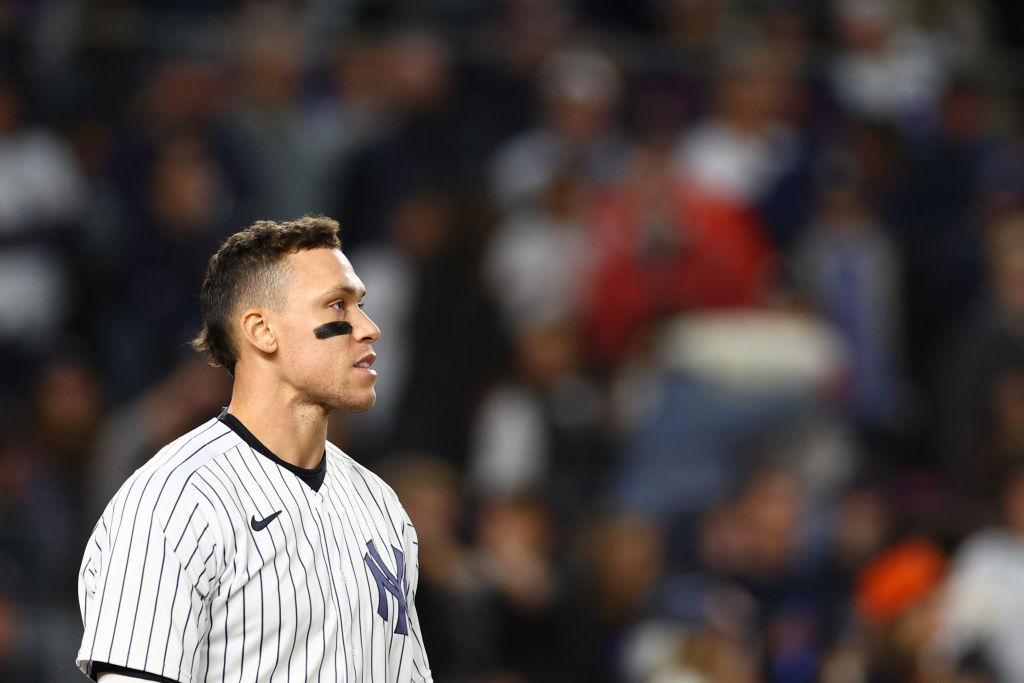 But of course, this was no regular baseball season. After getting reportedly low-balled by the Yankees prior to the beginning of the 2022 season, Aaron Judge responded by making history: breaking the American League record for most home runs in a single season. There's not really much profound insight that I have to add that hasn't already been said about Judge's season, which was probably the best since Barry Bonds.
It was a season so good that baseball fans pretended they loved Michael Kay for a minute and campaigned for him to be on the broadcast rather than AppleTV. It was so good that ESPN even interrupted college football games to provide live look-ins to Judge's at-bats.
Outpacing football in this country and economy? That's why Aaron Judge was the story of the baseball season. He became infinite.