Analysis
Morosi: Juan Soto Sweepstakes Down to Three Finalists
MLB Network's Jon Morosi is reporting that he expects a Juan Soto deal to get done today to either the Dodgers, Padres or Cardinals.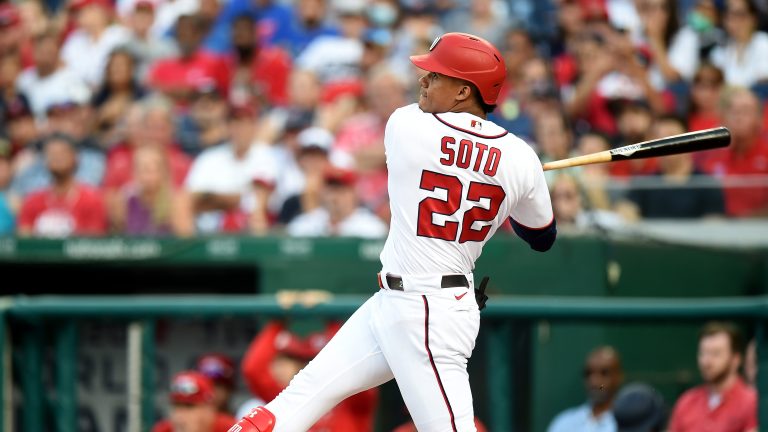 Good morning baseball fans. Are you ready for a big day?
Today could be the day we see a 23-year-old superstar get traded in a seismic event that could change the course of baseball history. While that may sound hyperbolic, it is true when you consider the impact Juan Soto could have on the playoff race this year.
Adding a Juan Soto to your lineup for the stretch run of the season is unheard of, but only gets more exciting when you realize that he is under control for two more years and is likely to sign a massive extension with any team who trades for his services.
We have all been wondering if a deal really is imminent though, as the Nationals could conceivably hold onto Soto until the offseason and try to trade him for their king's ransom then (or they could, you know, pay him every penny he is worth and sign him).
According to MLB Network's Jon Morosi though, this could be happening any moment now.
Morosi wasn't done with the juicy reporting. He also gave us three teams who are left in the sweepstakes to land Soto.
If this report holds true, the Dodgers and Padres could be negotiating against each other right now for a player that could change the fortunes of the NL West for the next decade.
Mike Rizzo is on the phone with Andrew Friedman and A.J. Preller simultaneously right now saying, "If you don't trade me everything in your farm system, good luck playing against Juan Soto for the next 15 years."
St. Louis is in the mix as well, and could still offer the best package centered around MLB outfielder Dylan Carlson and a handful of their top prospects.
Wherever Juan Soto lands, it is going to send ripple waves through the sport, as players of this caliber are just not often traded midseason. Make sure you are following along to all of our coverage of the deadline on Twitter @JustBBMedia and through our free agency tracker.
If a Soto deal goes down, expect plenty of coverage from all angles of the trade, as we will be giving you full breakdowns of the return and what it will mean for the teams involved and the league as a whole.