Analysis
Five MLB Teams With More Work To Be Done Prior To Opening Day
With many of the top players having already signed in free agency, teams must act sooner rather than later if they want to contend next season.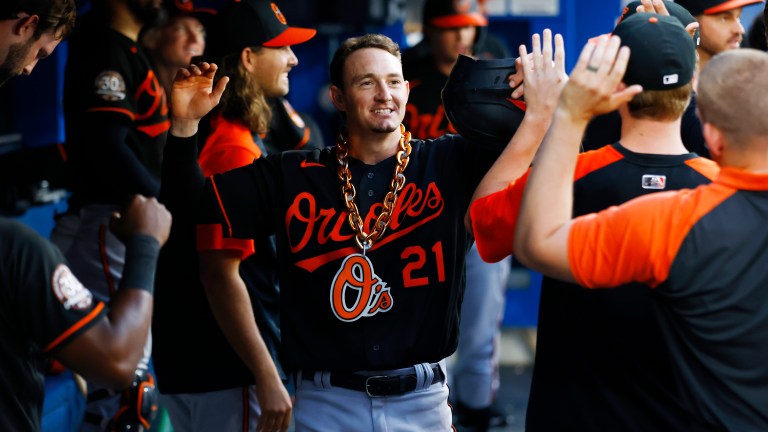 All of the top-end free agents have agreed to deals at this point in the offseason as we get ready to head into 2023 soon. There's been false reporting, a major deal fell through, one man spent almost a billion dollars, and all four members of the greatest shortstop free-agency group are switching teams.
This offseason may have started too slow for some but the month of December has brought loads of excitement all across the baseball world. Many fans are heading into 2023 feeling like their team has a better chance of winning the World Series than they did last year. But others may feel like they haven't done enough to position themselves for the upcoming season and subsequent ones.
Let's look into five teams that have clearly left more to be desired following the first two months of the offseason. While there may not be many elite free agents, there are still numerous helpful players in addition to a possible active trade market that could change the outlook of these clubs. The offseason is far from over and these organizations need to be active in the next three months in order to avoid disappointing results in 2023 and beyond.
San Francisco Giants
Arson Judge and Carlos Correa. Oh, what could have been for the Giants. The Giants came into the offseason as debatably the most willing to spend on huge free agents and ready to completely shake up the market.
For about five minutes, they had Arson (Aaron) Judge but the Yankees upped their offer and brought him back the following day. They then proceeded to agree to a 13-year, $350 million deal with Carlos Correa, only for it to fall through due to a "difference of opinions" regarding his physical. He then proceeded to sign with the Mets within hours. It's safe to say things haven't gone the Giants' way this winter.
They were in a serious position to sign the two biggest free agents on the market and instead ended up with neither and their biggest value signing of the offseason is Mitch Haniger. That's not ideal for an organization that was hoping to fast forward a rebuild and push back into contention sooner than later.
The Giants added some quality pieces earlier in the offseason in the form of Haniger, Sean Manaea, and Ross Stripling. None of these can be considered needle-movers in any way but a hopefully healthy Haniger adds a quality bat to the lineup and the two arms should slot into this rotation well.
Following the Correa mess, the remaining free agents on the market were nowhere near the possibilities prior to the initial agreement with Correa. In response to losing out on the shortstop, they agreed to deals with both Michael Conforto and Taylor Rogers. They'll be hoping for a healthy version of Conforto following his missing the entire 2022 season. Rogers had a shaky year last season but should add another reliable veteran arm to their bullpen.
The Giants have added fine players but their offseason can only be looked at as a failure given the lofty expectation they entered the offseason with two months ago. The farm system isn't very deep, the roster lacks star power everywhere, and two of the best teams in baseball are in their division in addition to an up-and-coming Diamondbacks team.
They need to figure out what the direction is moving forward. They didn't get a superstar this year and frankly, they weren't a superstar away from contending. Maybe they'll use the trade market to bring in more talent or maybe they just have to shift their focus to the 2024 season.
Regardless, this organization needs to determine what its direction is moving forward and it's not likely to be an easy task.
Boston Red Sox
First, it was Mookie. And now, it's Xander. The Red Sox have lost two superstars since winning the World Series in 2018. The core of that World Series team could've been special. But things have gone downhill since.
The Red Sox had all season to extend their shortstop but seemingly lowballed him time and time again. It was reported that they weren't even a finalist prior to his signing with San Diego Padres a few weeks ago. Bogaerts has been one of the faces of the franchise since debuting late in the 2013 season. There was absolutely no reason for Chaim Bloom and company to not figure out an extension for their shortstop. Yes, the Padres probably overpaid. But it never should've come to that.
The Red Sox have otherwise spent the offseason with mostly short-term veteran pieces in addition to what seems like a big overpay for Japanese star Masataka Yoshida. The signing of Yoshida is definitely a positive as his high-potential bat will help offset the loss of Bogaerts and his five-deal provides time for him to settle into the style of play in MLB.
Otherwise, the Red Sox have bolstered a bullpen that struggled last year by adding Kenley Jansen, Chris Martin, and Joely Rodriguez. These arms were added on two-year deals and will certainly help the bullpen, but it's somewhat questionable to spend nearly $30 million in salary for next year on veteran relievers while not finding a way to retain their shortstop.
The addition of Justin Turner is fine as well, as even at his age he puts up solid offensive metrics. He'll likely share first base and designated hitter with Triston Casas. The offense has some pieces, but the hole left by Bogaerts is definitely going to be felt.
Trevor Story is most likely to move to shortstop and remain there for a significant while, but that leaves a clear hole at second that should at the very least be addressed with a platoon option to go alongside Christian Arroyo. Furthermore, they currently have Reese McGuire and Connor Wong as their catching platoon and despite McGuire's strong second half of 2022, this leaves more to be desired.
The bullpen looks solid after the additions mentioned earlier, but the rotation seriously lacks top-end talent behind the oft-injured Chris Sale. There's a clear need to try and find an arm that can slot into the front of this rotation. Bringing back Nathan Eovaldi isn't a bad idea, but a true star arm is likely to only happen on the trade market. Shortstop/second base, catcher, and starting pitching are three places they should be prioritizing.
Chaim Bloom needs to figure out what the direction of this team is. If the goal is to push for the playoffs this year, there's a lot of work to be done.
Chicago White Sox
Oh, my Chicago White Sox. This team entered last year with huge expectations and simply fell flat on its face due to a multitude of reasons such as coaching, injuries, and some serious regression. The White Sox went from a serious contender to a non-playoff team with no clear path for progress given their financial limitations and lack of internal depth and contributors.
They then proceeded to make Mike Clevinger the only move of the Winter Meetings during a time in which they had several key issues to address and didn't even appear in contention for any big names. With a need at the back of the rotation, taking a chance on a Clevinger bounce-back isn't necessarily a bad move, but leaves a lot more to be desired. The rotation now has a clear five starters but with injury concerns regarding Kopech in addition to the need for a bounce-back from both Clevinger and Lucas Giolito, there's a logical reason to add another starter.
The first and only marginally big move from Chicago was the recent signing of outfielder Andrew Benintendi. While it's absolutely crazy to comprehend this being the largest value signing in franchise history, the move is a good one nonetheless. Benintendi is not a superstar and realistically shouldn't be the biggest move from a contending team, but he fits a role the White Sox desperately needed.
He is a true contact bat with a strong ability to get on base and plays a solid corner outfield. These are two facets this team had very little of last season and finding a corner outfielder was definitely one of, if not the biggest, priorities this winter. With Andrew Vaughn taking over for the now Astro, José Abreu, and Eloy Jiménez likely slotting into the designated hitter, the White Sox had both left and right field essentially wide open.
Locking Benintendi into the left field spot was a good decision and one that addressed an issue that could not be ignored. The expectation is that prospect Oscar Colas will become the everyday right fielder sooner than later this season, but this shouldn't stop the team from continuing to add pieces.
Other than those two deals, there have been numerous minor-league deals given to guys like Victor Reyes, Billy Hamilton, and others that could at best be bench role players.
There is still a glaring hole at second base where the organization has failed to find a real solution for years now. They currently have utility man Leury Garcia, infielder Romy Gonzalez, and prospect Lenyn Sosa as possible options, but none of these players should really be starting on a team with serious playoff aspirations.
Whether it comes in the form of free agent Jean Segura, fan favorite Elvis Andrus, or via the trade market, the need for a starting caliber second baseman is abundant.
This team completely overhauled the coaching staff as they look to get closer to their 2021 form this upcoming season and they have to keep pushing to make this roster stronger before Opening Day. General Manager Rick Hahn should be focused on adding pitching depth, a second baseman, and another outfield in order to get this team in a position to compete with the Cleveland Guardians in the AL Central.
Baltimore Orioles
This team took a serious step forward in 2022 and proved that their long rebuild is setting them up to be a contender for years to come. Their extremely young offense, led by catcher Adley Rutschman, showed progress and has a number of young studs on the way as well.
Given their status, it seemed like the perfect offseason to go out and add some big pieces that can help continue the growth of this team. This seemed to be confirmed when GM Mike Elias said they plan to "significantly escalate the payroll" this year. Yet it's fair to say they haven't escalated whatsoever this winter.
The Orioles' only signings thus far have been short-term deals for veteran role players. They signed starter Kyle Gibson, second baseman/outfielder Adam Frazier, and relief pitcher Mychal Givens. They also acquired catcher James McCann from the Mets in a salary dump move by New York.
All of these players will have a role with the 2023 club but none are even close to qualifying as significant escalations of salary. Furthermore, the pitching staff just isn't good enough to keep up with the powerful offenses throughout the AL East.
There really isn't much that needs to be done with the offense as this organization has developed one of the best young cores in the league and they added a veteran utility piece in Frazier as well as a backup catcher in McCann.
On the other side of the ball, the bullpen looks very solid right now but the starting rotation lacks any true front-end arms. Elite prospect Grayson Rodriguez will definitely play a role this year and has the chance to produce immediately, but there's an opportunity for this team to get much better with one big move.
Rodriguez will almost definitely be joined by Gibson, Dean Kramer, and Tyler Wells. As of now, Kyle Bradish would likely slot into the five spot with Austin Voth as another option. John Means will also return eventually later in the season. These arms have the ability to be productive but there's no proven elite option within this group. The Orioles didn't seem particularly involved with the few elite arms on the market, which means they should be very active in the trade market.
Pablo Lopez of the Marlins is the most talked-about option right now, but truly any proven starting pitcher should be considered. The Orioles have five true big-league outfielders on the roster right now and an abundance of infield depth in their system that would attract plenty of interest from teams in need of young bats.
The Orioles have an opportunity to build upon an elite system and take another step toward contention, but they have to start utilizing their resources to the best of their ability in order to do so. It's time to "escalate" Mike Elias, so let's see it.
Los Angeles Dodgers
How times have changed for the Los Angeles Dodgers. Following multiple offseason where they seemed like the favorite for every major free agent at one time or another, the Dodgers have been eerily quiet this time around.
Yes, the Dodgers still have an extremely loaded core that should have the ability to compete with anyone on any given day. But this is the DODGERS we're talking about here! This has been a top-five team almost every year over the past decade.
They lost Trea Turner, Cody Bellinger, Justin Turner, Tyler Anderson, Andrew Heaney, Joey Gallo, and many others this winter and really haven't made any big moves to compensate for these losses. The rotation is mostly settled by the return of Clayton Kershaw and the one-year deal with Noah Syndergaard. They also should have a fully healthy Dustin May in addition to high-level prospects in Michael Grove and Ryan Pepiot. However, many other places on the roster need further additions.
The bullpen lost a lot of arms and even though the Dodgers seem to always spawn reliable options, they could use another surefire piece or two. They added Shelby Miller who seems like an arm that they can work back toward being a consistent option. Blake Treinen was a relief ace for them in the past, but his outlook looks bleak after a lost 2022 and more arm issues that seem likely to limit him next season.
The Dodgers have depth throughout their system which may be part of the lack of spending on offense but it shouldn't stop them from going all in once again. They fell short against the Padres last season in the playoffs and the Padres have done nothing but get better while the Dodgers have lost more than they've gained. The Padres lineup will soon feature Fernando Tatis Jr. and newly signed Xander Bogaerts, while the Dodgers' only addition is J.D. Martinez after losing all the pieces mentioned earlier.
They seem confident in Gavin Lux to take over at shortstop, but that leaves other spots to fill. The Dodgers' positional versatility gives them options in terms of what players to search for as Max Muncy can presumably play third or second and Chris Taylor has spent time at second and the outfield. Regardless, they seem likely to add another bat somewhere even with young bats like Miguel Vargas seeming ready to contribute.
Mookie Betts is obviously locked into an outfield spot but is Trayce Thompson ready for a full-time role and does Chris Taylor's value decrease a lot if set at one position? It seems like a necessity to add an outfielder to this group, even if these three seem solid on paper.
There aren't any true impact bats on the market, but there are useful options available in the trade market. This team has spent at will in the past and they shouldn't stop now with the Padres ready to take over the division. As of now, they may even be seen as underdogs to the likes of the Mets, Padres, and Braves, which is a position they haven't been in for a while. This could all change with a few moves before opening day.
It's time for the Dodgers to return to their status as the most aggressive spenders and negotiators in the league. Remember, this is the team that traded for Mookie Betts, Trea Turner, Max Scherzer, and others in the past few seasons. The clock is ticking.