Analysis
Cincinnati Reds Trade Deadline Outlook
With two of the best starters on the market in Luis Castillo and Tyler Mahle, the Cincinnati Reds should be big sellers at the deadline.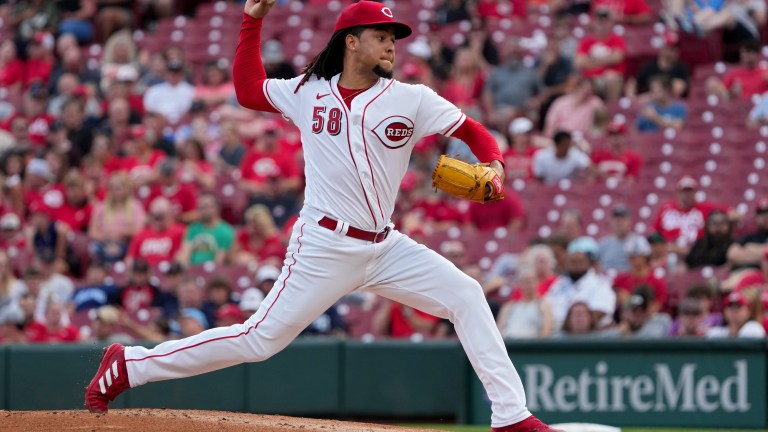 Rebuilding is a term Cincinnati fans know all too well. The team's roster restructure began in the winter and will likely continue at the deadline. While the last rebuild in Cincinnati did not go too well, this rebuild is different.
The Reds have the opportunity to move players at or near their highest value. In doing so, the Reds returns should have a greater impact on the future. Of course we cannot predict the future of prospects.
Cincinnati currently has two of the best starters on the market. Oh yeah, it's a very week starting pitching market as well. The Reds could have a deadline that seriously propels them to arguably a top-three farm system in all of baseball.
Luis Castillo – SP
2022 Stats: 3-4, 2.92 ERA, 3.04 FIP, 71 IP, 74 SO
Potential Fits: Yankees, Blue Jays, Dodgers
Luis Castillo was acquired in 2017 from the Marlins for Dan Straily. A magnificent trade yielding a 17.4 bWAR return. Castillo will be an ace or high-level two on just about any team that trades for him. Through 12 starts in 2022, Castillo is striking out 9.38 batters per nine and walking only 2.92. His 0.63 home runs per nine, even with playing at Great American Ballpark, is the lowest of his career.
An acquiring team would be getting a 29-year-old top of the rotation arm with a year of control left. That extra year will drive up the price in any trade making the move more attractive for the rebuilding Reds. Of course to acquire a player like this will not be cheap.
The Reds timeline likely includes several top prospects coming up next year and in 2024. With Jonathan India, Tyler Stehpenson, and a slew of young talented arms, Cincinnati will not have to wait long to see brighter days. Because of that, the return could be focused on younger MLB talent and prospects in the higher levels of the minors.
A trade like this will usually bring back two top 100 prospects and a secondary piece. Any organization will likely be trading two of their top three-to-five prospects. It won't come cheap.
Tyler Mahle – SP
2022 Stats: 3-7, 4.48 ERA, 3.54 FIP, 92.1 IP, 102 SO
Potential Fits: Mariners, Red Sox, Orioles, Twins
A non-Reds fan might glance at Tyler Mahle's ERA and assume he's nothing special. However, Mahle's stats have been inflated due to his inability to pitch at Great American Ball Park. His career home ERA of 5.07 is significantly higher than his road ERA of 3.74. If you look deeper into his 2022 4.48 ERA you'll see his xERA of 3.18, which tells you he's much better than the surface stats indicate.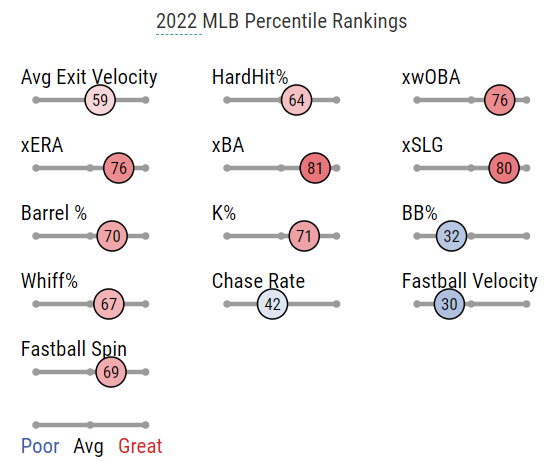 Tyler Mahle is not the level of pitcher Luis Castillo is. Mahle profiles more as a middle of the rotation arm, with the absolute ceiling of being a solid No. 2. The advantage Mahle has is age.
At only 27 years old, an acquiring team would be getting Mahle through his "prime years" if they choose to extend him. He's under team control through 2023, adding to his trading value with a year of control beyond this season.
Mahle should not come much cheaper than Castillo. I expect a top 100 prospect, or two top 10 prospects from an organization. With Mahle's age and ability, fringe playoff teams who plan to be competitive for year could be very interested.
In fact, I think Mahle fits on more teams than Castillo does.
Brandon Drury – UTL
2022 Stats: .277/.333/.540, 18 HR, 136 wRC+
Potential Fits: Braves, Rays, Angels, Giants
Not many players have had a more surprising 2022 than Brandon Drury. Brought to spring training as a non-roster invitee, Drury has gone on to be the Reds best hitter. Drury's plus hit tool, power, and versatility makes him a fit on several contenders.
Drury is experiencing career-highs in just about every offensive category. Rarely do 29-year-olds experience breakout seasons and when they do, it's not often they continue that run of success into their 30s. There are the Justin Turner's of the world, but those are few and far between.
Interested teams know that, and the return could reflect their hesitation to buy into the numbers.
The acquiring team likely views Drury as a high level depth piece or starter for a currently injured player. Maybe a team with a rock solid lineup see's him as an upgrade from their weakest link. I do not think Drury will be acquired as a big deal and inserted into the middle of a contenders lineup.
The return on players like this typically seems underwhelming. His expiring contract makes him a rental leading to more teams being interested. I would predict Drury can bring back a lottery ticket super young prospect and/or a middle tier prospect.
Two top 30 organizational prospects will be a good return.
Tommy Pham – OF
2022 Stats: .248/.335/.406, 11 HR, 105 wRC+
Potential Fits: Angels, Dodgers, Mets
Tommy Pham has been in the news for a few non-baseball stories this season. On the field, he's performed well earning him a spot on the deadline list. Pham has always been a solid hitter with patience at the plate. A bit of pop with the ability to steal a couple bags will make him a secondary target to contending teams.
Pham's contract with the Reds was a one-year, $7.5 million dollar deal with a mutual option for 2023. Depending on the landing spot and fit, Pham could be a two-year player or a rental. Being limited to left field and designated hitter along with being 34 years old will lead me to believe the return will not be great.
Maybe this is the trade where the Reds try to bring an undervalued MLB level player back. A player who has not received much of an opportunity and could break out with everyday at bats.
Kyle Farmer – SS/UTL
2022 Stats: .267/.333/.392, 5 HR, 101 wRC+
Kyle Farmer has been a puzzling topic amongst Reds fans. It seems that half thinks he's great, and the other half want him benched. You can debate the numbers all day for which side you are on but lets focus on the facts. Kyle Farmer brings versatility to a team and an elite ability to hit left-handed pitchers.
In 2022, Farmer has slashed .384/.446/.699 against southpaws. For his career, Farmer has slashed .300/.353/.506 with as many home runs against lefties as rights with a fraction of the at-bats. He's a great platoon option that can play any infield position making him attractive to several teams.
Farmer is viewed as a rental on an expiring contract. A similar situation to Drury where he could spot start or be quality depth. Don't get me wrong, Farmer is not experiencing the same level of success at the plate as Drury leading me to believe his return will be less.
If the Reds can get two super young prospects or one prospect with a lower ceiling but closer to the majors I think they take it. Maybe they can find a reliver with great stuff but needing of refinement. Farmer's return would likely be for a future role player or bullpen arm.
Joey Votto and Mike Moustakas – Large Contracts
A lot of discussion has been going on about the Reds trying to dump one of their two large contracts at the deadline. Lets take a look at each contract.

Joey Votto has a no trade clause in his contract meaning he would have to waive that clause in order to be moved. His guaranteed money comes off the books after 2023, with 2024 being an option year. At 38 years old on a hefty contract, the Reds would likely have to pay a large portion of the contract in a trade.
Mike Moustakas' contract has two years remaining with a $4 million buyout for 2024. Moustaks has been absolutely awful since coming to the Reds in 2019 and including him in a trade, say with Castillo, would significantly lower the return.
Some very interesting trade ideas have been floated to get off the Moustakas money. Nick Kirby of the Late Night Reds Talk Podcast recently explored a deal that would include an interesting return while also getting Moustakas off the Reds roster.
Personally, I think the Reds should not include a large contract for a lesser return. Each deal will be up after next season, and the Reds do not need that tied up money to go on a 2023 spending spree. Nick Kirby's idea from above would eliminate the $4 million dollar buyout in Moustakas contact, which is a plus.
The Reds have a great farm system, no bad long-term deals, and an opportunity to bring back a return that changes the trajectory of the franchise. If they play their cards right, Cincinnati will have several top 100 prospects, a young core with some experience and plenty of team control, and a large budget for free agency all by the 2023 offseason.