Analysis
Chicago Cubs Trade Deadline Outlook
Willson Contreras and Ian Happ will represent the Chicago Cubs at the All-Star Game, but could they soon be moved at the trade deadline?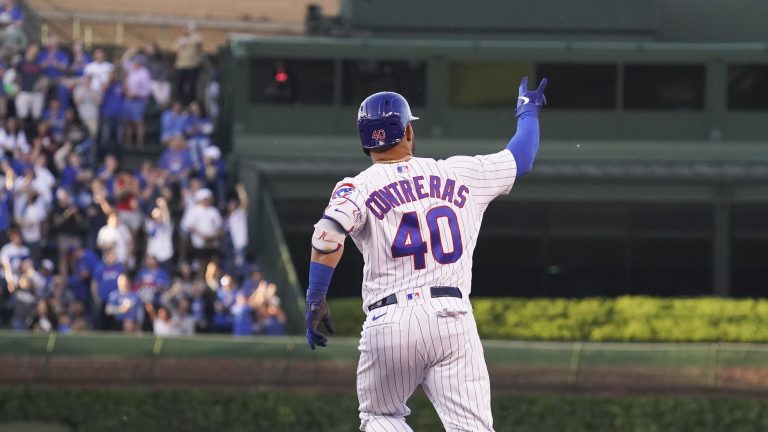 The trade deadline might bring back hard memories for Cubs fans. Last season, the Cubs moved on from several core pieces from the World Series team, indicating a rebuild had started. However, over the offseason Chicago added veterans and two large contracts confusing the direction of the team.
I think their 34-53 record will help clear up any confusion. The Cubs are in a rebuild and will look to move a few more pieces at this year's deadline.
Willson Contreras – Catcher
2022 Stats: .266/.382/.480, 13 HR, 35 RBI, 144 wRC+
Potential Fits: Mets, Padres, Giants, Cardinals, Rays
After seven seasons in the Windy City, Willson Contreras is likely headed to a new team come August. The best offensive catcher in baseball is experiencing perhaps his best season since entering the league. Contreras has career-highs in walk rate, on-base percentage, wRC+, and is on pace to set a career-high in home runs.
Contreras is set to hit free agency after the season and could add "highest-paid catcher" to his impressive resume. Due to his contract situation, some teams might view him as a high end rental or foundation piece for the future. Regardless of how teams view him, the price to acquire Contreras will be steep.
Listed as Just Baseball's No. 3 deadline target and top deadline bat, plenty of teams will be calling the Cubs. Unlike most catchers, Contreras hits well enough to be used as a DH if the acquiring team already has a catcher. Finding catchers with his offensive ability is rare leading me to think the Cubs could return two high-end prospects and a middle tier prospect from any interested team.
Ian Happ – OF/DH
2022 Stats: .276/.369/.455, 9 HR, 41 RBI, 130 wRC+
Potential Fits: Yankees, Rays, Guardians, Astros, Padres
Happ checks in at No, 11 on the Just Baseball top 20 deadline targets. Like Contreras, Happ is experiencing one of, if not the, best offensive season of his career. The power is a bit down, but the 20% strikeout rate is roughly 10% lower than his career average. His average of .276 is 30 points above his career mark while his .369 on-base percentage is a career high.
An argument can be made to hold onto Happ, extend him, and build around his bat. In fact, we explored this idea in greater detail early this month. While Happ is a nice player, the Cubs could capitalize on his great 2022 start and continue to build a deeper farm system. It should be noted that the Cubs farm system is deep with talented outfielders.
The return for Happ could be surprisingly big. Being a switch hitter allows him to fit into more lineups and his additional year of team control will be attractive to teams. An acquiring team could see Happ, 27, as an extension candidate and fill a hole for years to come.
Patrick Wisdom – 3B
2022 Stats: .229/.322/.458, 17 HR, 45 RBI, 117 wRC+
Potential Fits: Rays, Mariners, Phillies, Padres
Patrick Wisdom bounced around the league for several seasons before breaking out in 2021. As a 29-year-old rookie, Wisdom had 28 home runs in only 106 games. In 2022, Wisdom has seen a tick up in his walk rate from 8.5% to 10.6%, while his strikeout rate dropped from 40.8% to 34.4%. This production earned him the No. 15 spot on Just Baseball's top 20 deadline targets.
Wisdom's profile is pretty straight forward. Power hitter who strikes out too much, has an above-average walk rate, and doesn't provide much defensively.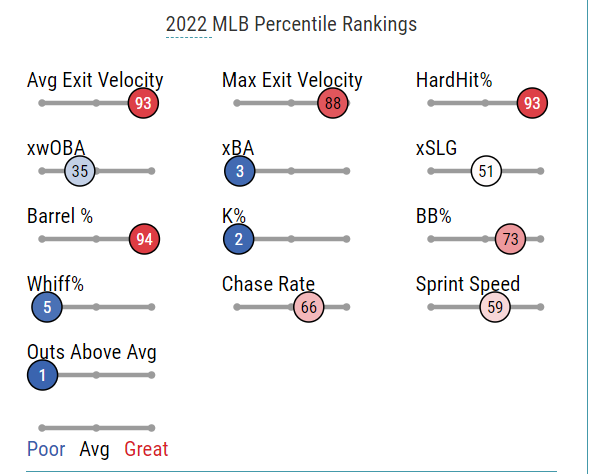 Due to Wisdom's late blooming break out, his contract carries team control through 2026, his 34-year-old season. That's a lot of control at a relatively low price for a player who can put up 25 or more home runs. The question becomes do the Cubs think Wisdom's production can keep up into his mid-thirties? If not, they will be looking to trade the slugger.
Returns for older breakout players is usually a mixed bag. Few come with the power Wisdom brings, along with the team control. If the Cubs can bring back an interesting starting pitching prospect with upside and maybe a secondary piece it might be hard to say no.
David Robertson – RP
2022 Stats: 2-0, 2.10 ERA, 1.02 WHIP, 12 SV, 34.1 IP, 45 SO
Potential Fits: Blue Jays, Dodgers, Mets, Red Sox, Twins
David Robertson's career is absolutely incredible. Over 14 seasons, Robertson has posted a 2.89 ERA and 1.15 WHIP. The past two seasons Robertson has pitched with the Phillies and Rays, totaling 19 games over that span. Many thought his career was over, but the Cubs were lucky enough to get vintage David Robertson.
This season Robertson has been great with runners on. His 88.8% left on-base percentage is the second highest of his career. A strikeout pitcher who doesn't allow hard contact, has tons of experience, and can anchor the back-end of a bullpen will be a hot commodity. Just about any contender could use another high-leverage bullpen arm.
I'd say there's a 100% chance Robertson is moved. At 37 years old, he could be at or near the end of his career. A rental bullpen arm like Robertson has brought back some high-end returns in the past. However, I doubt teams view him in the same light as, say Craig Kimbrel last deadline. Netting two top 30, maybe top 20, prospects from an organization seems about right.
Rafael Ortega – OF
2022 Stats: .255/.347/.382, 4 HR, 22 RBI, 7 SB, 107 wRC+
Potential Fits: Guardians, Twins, Phillies, Rangers, Dodgers
Ortega can be added to the Frank Schwindel and Patrick Wisdom list of Cubs who broke out around 30 years old. In 2021, Ortega slashed .291/.360/. 463 with a 120 wRC+. While his .255/.347/.382, 107 wRC+ from this season is not as impressive, he can still provide inexpensive depth to a contender.
Ortega does not provide too much defensively, but can play center which adds a bump to his value. Power is not part of his game, as all of his home runs have been extreme pull-side that just left the field. A singles hitter with average speed and a fantastic eye for the zone will not bring a huge return, but the Cubs need as many assets as they can get.
Although Ortega is under team control through 2026, it will not do much for his trade value. The lack of tools and upside could make a team see him as organization depth going forward. A return of a bullpen arm with intrigue might be what Ortega brings back.
Mychal Givens – RP
2022 Stats: 5-0, 3.06 ERA, 1.27 WHIP, 35.1 IP, 44 SO
Potential Fits: All contenders
Mychal Givens might get traded at every deadline for the rest of his career. At 32 years old, it's unlikely he will command more than a one or two-year deal going forward. Givens is having a pretty typical year, high strikeout numbers and above average walk numbers and a solid ERA around three.
As mentioned in the Robertson blurb, all contenders can usually use an extra arm, especially one with experience and a good track record. Givens fits the roll. His contract is $3.5 million in 2022 with a mutual option of $3.5 million in 2023.
To help determine value, let's look back at the past two seasons where Givens was traded around the deadline.
2020- Baltimore traded Givens to the Rockies for Terrin Vavra (Became Orioles #13 prospect in 2020) and Tyler Nevin (Became Orioles #23 prospect in 2020). Rockies also send minor leaguer Mishael Deson.
2021 – Rockies traded Givens to Reds for Noah Davis (Became Rockies #18 prospect in 2021) and Case Williams
Givens value is likely similar to these two deals. A middle-tier prospect and back-end or just outside of top 30. With Chicago rebuilding, having a couple prospects to take a flyer on would be worth it.
Others: Frank Schwindel, Andrelton Simmons, Yan Gomes, Drew Smyly
The Cubs are in a strange space of having a few big contracts, several moveable aging pieces, and a lot of questions. This deadline could see all of the above names moved, or just Contreras and Robertson. A tough situation to read with an even more confusing plan for the future.