Analysis
What Should the Chicago Cubs Do With Ian Happ at the Deadline?
Caught between a rebuild and trying to stay competitive, should the Cubs deal Ian Happ at the deadline or make him a building block for the future?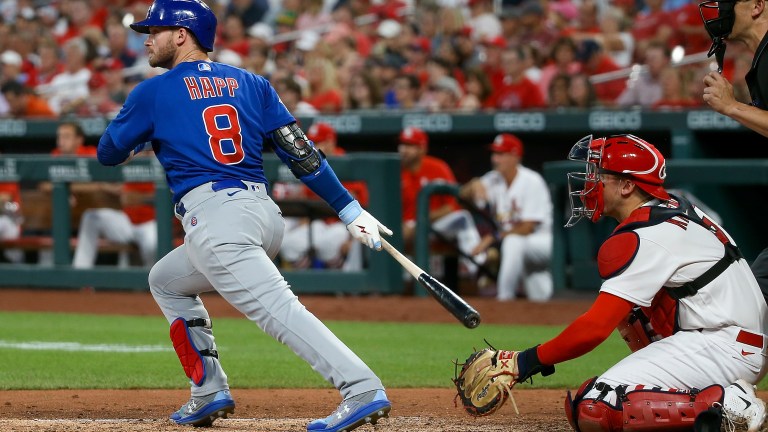 At the 2021 trade deadline, the Cubs dismantled their core trading key pieces from their 2016 World Series team for prospects. Fans were frustrated as they knew the hope for another championship would be delayed. Step one of a rebuild. An end of an era that ended a 108-year drought for the beloved Cubs.
2022 was poised to be a year of young players in Chicago. Instead, the front office added several veterans and paid top dollar for Seiya Suzuki to come over from Japan. The roster construction looked like a team trying to win and not trying to rebuild. Through 76 games, the Cubs are 30-46 making their top talents obvious targets in trade deadline discussion.
Cubs catcher Willson Contreras is the big ticket prize. The seven-year vet will be coveted by many contenders and the return should accelerate the Cubs rebuild. However, Contreras is not the only trade chip Chicago can dangle. The question is, should the Cubs trade Happ or look to extend him?
The Case for Trading Ian Happ
Ian Happ is quietly slashing .280/.382/.457 with a 133 wRC+. The former top prospect is putting up career-highs in average, on-base percentage, and wRC+. While his average this season is much higher than his .247 career mark, his ability to get on-base has always been strong. Over the past three seasons, Happ has posted walk rates over 12%. The advanced metric check out, too.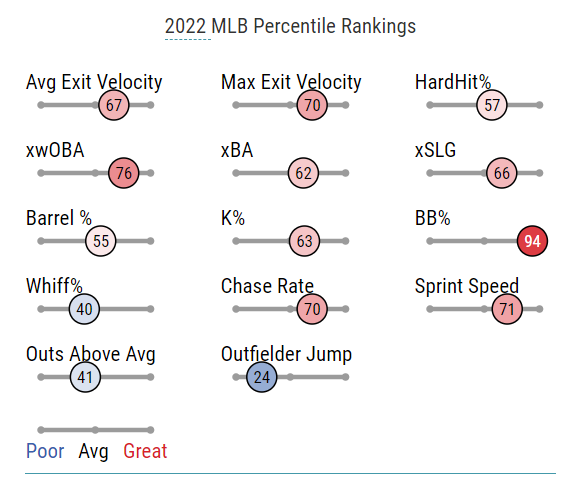 Although it feels like Happ has been around for ever, he's only 27 years old. Age is on his side (and the Cubs side) which should only add to his trade value. The fact that he is a switch hitter makes him a fit for more teams helping the Cubs find the best value without being limited to a smaller set of clubs.
A great hitter with some power, in the beginning of his prime years, that can hit from both sides of the plate. Perfect, now let's talk about the contract. Happ makes $6.85 million in 2022, his second year of arbitration. If a team were to acquire Happ, they would have team control in 2023 before he enters free agency in 2024. A extra year of team control will significantly drive up the asking price.
Chicago has too many questions going forward. An older, underperforming, roster due for another shake up. With few cornerstone players set in stone for the future, trading Happ just makes too much sense. His value has never been higher, and the extra year of control makes moving him this deadline crucial. Holding onto a corner outfielder/designated hitter through a few years of a rebuild will not reap many benefits.
The Case for Keeping Ian Happ
Happ put together a breakout rookie year in 2017 homering 24 times in only 115 games. Many saw him as a piece that could help build a dynasty and bring more championships to Chicago. Injuries and a shortened covid season did not do his development any favors, as 2021 was the first full season of play since 2018 for Happ and he showed signs of promise.
With so many questions about the roster moving forward, why not keep one of the few answers?
At 27 years old, it is reasonable to think he could still be productive on the next competitive team. Jason Heyward and Kyle Hendricks large contracts come off the books after 2023, right when Happ would be due for an extension.
Chicago's farm system is promising and will likely produce a few big league regulars under inexpensive team control during Happ's entire contract. If Brennen Davis and Pete Crow-Armstrong pan out, that will eventually move Happ to designated hitter, which is a better long-term fit. Even young rebuilding teams need veterans in the clubhouse. Happ could fill that role while also producing at the plate.
Conclusion
After working through the thought process, pros and cons for each side, I think the Cubs should trade Ian Happ. Corner outfielders who lack defensive skill but can hit turn into designated hitters. While I like Happ's game and what he brings to a team, this type of skill-set is typically available in free agency. Perhaps not to the level of Happ's, but similar.
The Cubs need to focus on stockpiling talent. The 2021 retool or whatever you want to label this bizarre roster as, failed. Chicago needs more pitching prospects, and trading Happ can bring them exactly that.