Analysis
2023 Free Agent Profile: Willson Contreras
There are very few above-average offense catchers in MLB, which makes Willson Contreras an absolute luxury for teams to add in free agency.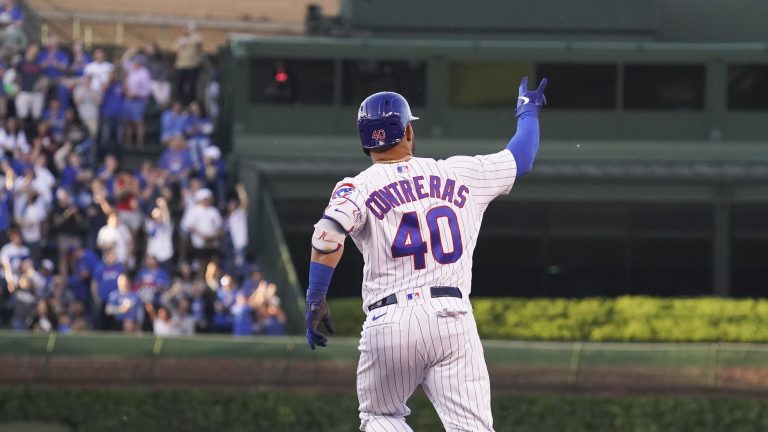 Position: C
Bats/Throws: R/R
Age: May 13, 1992 (30 years old)
Traditional Stats: .243/.349/.466, 22 HR, 47 XBH, 55 RBI, 65 R, 103 K, 487 PA
Advanced Stats: 21.1% K%, 9.2% BB%, 132 wRC+, .357 wOBA, 3.3 fWAR
Undoubtably the best catcher on the open market and one of the best in all of baseball, Willson Contreras should be a highly-coveted free agent target for many contending teams this offseason.
Contreras is coming off his third All-Star campaign across his seven-year career playing for the Chicago Cubs. After not being dealt at the trade deadline, there is a chance that the Cubs attempt to retain him this offseason, but there is also every chance we see Contreras leave for greener pastures.
Path to Free Agency
Signed by the Chicago Cubs as an international free agent all the way back in 2009, Contreras has been in the Cubs organization since he was 17 years old. Throughout his minor league career, Contreras played all over the diamond, playing basically every position except shortstop and center field. He ultimately settled on catcher and made his MLB debut during the 2016 campaign.
It did not take long for Contreras to get acclimated to the big leagues, as he homered on the first pitch he saw in his MLB debut. Across 76 games played he hit .282/.357/.488, with 12 home runs and a 126 wRC+.
In the Cubs path to winning the 2016 World Series, Contreras' big moment came in the deciding Game 4 of the NLDS against the Giants, when he drove in two runs with a pinch hit single in the ninth inning to tie the game. Chicago would eventually score the game-winning run later that inning.
Over the next six seasons as the Cubs starting catcher, Contreras was an All-Star three times (2018, 2019, and 2022) and posted four 20-home run seasons. Among catchers with at least 1,500 plate appearances during that span, Contreras' 117 wRC+ is the best mark in baseball.
A career .256/.349/.459 hitter, Contreras has easily been a top-five offensive catcher in baseball since making his debut, if not top-three. While he is not the best pitch-framer, Contreras has a strong arm that controls the running game well and has graded out as an above-average receiver behind the dish according to defensive fWAR and DRS.
On a free agent market where Mike Zunino is the only other viable starting catcher, Contreras is set to enjoy a very healthy amount of suitors, as any team who needs a backstop will be calling his agent this winter.
Contract Projection
Willson Contreras is hitting free agency at 30 years old, making him just a year older than J.T. Realmuto was when he signed a five-year, $115.5 million deal with the Philadelphia Phillies two offseasons ago. Clearly that contract has worked out well for the Phillies.
Now Contreras will look to try to match, if not top, that contract in free agency. While he has not quite been the same level of player Realmuto was when he signed his deal, the resume is nearly as strong.
Realmuto was a two-time All-Star, with a career .278/.328/.455 slash line and 95 home runs. Contreras has an additional All-Star appearance, a better wRC+ and 22 additional home runs. Realmuto was a Gold Glove winner though, and was definitely held in higher regard when it comes to his work behind the dish.
Still, there is no reason to think that Contreras is set to make anything drastically less than the $23.1 million Realmuto is bringing in annually. His contract is likely to be between $18 and $22 million, over four-to-six years.
Top Potential Landing Spots
Chicago Cubs
The Chicago Cubs had their opportunity to move on from Willson Contreras on their own terms at the trade deadline and they ended up passing on all offers. Now they will obviously extend him the qualifying offer, before deciding whether to pursue him on a long-term deal. There is still a chance the Cubs want to build around Contreras, but if that was the plan, you have to wonder why they never just got him signed to an extension.
Houston Astros
The Astros were reportedly interested in Contreras at the trade deadline, but ultimately balked at the asking price and pivoted to trade for Christian Vazquez instead. Vazquez never grabbed the starting job from Martin Maldonado and is set to hit free agency himself this winter. Houston could be in the market for an upgrade at the catcher position and Contreras would fit the bill.
San Francisco Giants
Now a full year since his surprise retirement and the Giants are still trying to replace Buster Posey at catcher. Joey Bart was supposed to fill those massive shoes, but failed to do so this season. Bart posted a lowly .660 OPS in 2022. If the Giants have seen enough of Bart, they could look to sign Contreras.
St. Louis Cardinals
Speaking of replacing a Hall of Fame catcher, the St. Louis Cardinals have a similar task at hand this offseason with the retirement of Yadier Molina. Contreras would come to St. Louis with all the knowledge you'd want from a catcher who has played in this division for his entire career. Poaching him from a division rival would just be an added bonus for the Cardinals.
Prediction
Willson Contreras signs a five-year, $90 million deal with the San Francisco Giants
Any of the teams mentioned could sign Contreras, as could countless other teams around baseball, but the Giants make a lot of sense. Houston has never been one to invest heavily in their catcher position, and it would be a shock to see Contreras chose to play for a team that has been his rival for so long.
The Giants could be aggressive in free agency this offseason and Contreras is a nice fit, both positionally and when it comes to his salary. Bart has not shown enough to hold onto that job, giving the Giants every reason to address the position in free agency.