Analysis
The Blue Jays Should Add One More Left-Handed Reliever
The Blue Jays roster is deep in most areas, but adding another southpaw to the bullpen could be one of the last pieces of the puzzle.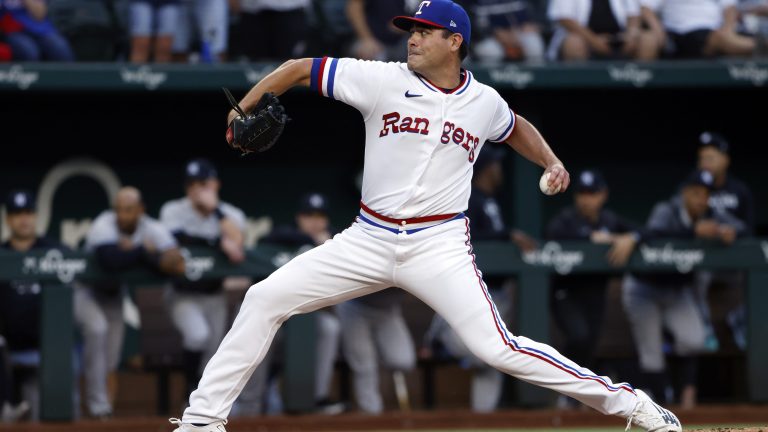 The Toronto Blue Jays have had a pretty interesting offseason, as the club has let a few players walk, like Ross Stripling and Raimel Tapia, while also trading their former top prospect and two of their core outfielders. Overall, a few fan favorites are leaving town, which has left a sour taste in some fans' mouths.
In return, however, the Blue Jays focused on adding left-handed hitting depth and players with defensive ability. They acquired Daulton Varsho from the Arizona Diamondbacks, who posted a 19 DRS in the outfield last season and can also play behind the plate, while also adding Kevin Kiermaier, a three-time Gold Glove winner who can play elite defense when healthy.
On top of that, the Jays also acquired Chris Bassitt to add depth to the rotation, Brandon Belt for some pop from the left side, and reliever Erik Swanson in the Hernández deal (along with prospect Adam Macko). Swanson posted a 1.68 ERA through 53.2 innings last year.
The Blue Jays Should Consider Adding One More Lefty Reliever
Looking at the big picture, the 2023 Blue Jays are poised to be one of the deepest teams fans have seen in recent history, with fewer roster spots up for grabs in Spring Training compared to the past few seasons. Factor in that Hyun Jin Ryu could return later this year, and prospects like Ricky Tiedemann, Addison Barger, Hagen Danner, Hayden Juenger, and Yosver Zulueta will likely be knocking on the MLB door in the coming months, and the Jays are looking pretty good.
That being said, there is always room for improvement, and while the bullpen is in pretty good shape, adding another left-handed reliever would go a long way toward making this team even better.
As of right now, Tim Mayza is the only guaranteed southpaw in the bullpen, with Matt Gage and potentially Yusei Kikuchi as additional relief depth, depending on what happens with the fifth rotation spot. Gage was fantastic in a small sample size last year in the big leagues, while Kikuchi struggled in his first year with the Jays. The depth behind those two in terms of left-handed relievers with big-league experience is slim, other than Paul Fry (MiLB deal) and Nick Allgeyer (1 IP at MLB level).
Additionally, injuries are likely to occur throughout the season. Having another arm in the mix who can also throw from the left side provides some extra security should Mayza find himself on the IL this year for an extended period of time or if the likes of Gage, Kikuchi, and Fry struggle out of the gate.
The Current Market for Left-Handed Relievers
Looking at the current state of the free-agent market, Andrew Chafin is likely the top free-agent southpaw left on the board. The former Detroit Tiger opted out of his contract this winter after posting a 2.83 ERA through 64 appearances, striking out batters at a 10.5 K/9 rate to the tune of a 1.169 WHIP. He worked primarily in the later innings last season, setting up closer Gregory Soto, or in high-pressure situations, earning 19 holds on the year. Chafin is likely going to command the biggest contract out of anyone on this list, which could dissuade the Blue Jays from pursuing him. They are already projected to go past the CBT threshold of $233 million this year.
The Jays' front office could also look at adding veteran Matt Moore, who became a full-time reliever last year with the Rangers and amassed a 1.95 ERA through 74 innings, posting a 10.1 K/9 and also ranking in the 90th percentile or higher in Barrel% (91st), xBA (94th) and xSLG (94th). Spotrac currently has his market value at $3.3 million, which could fit in well with what the Blue Jays are looking to spend right now (although I personally believe he could sign for higher).
Alternatively, the Jays could also pursue Danny Duffy, Jake McGee, and José Álvarez as potential southpaw options should Chafin or Moore sign elsewhere.
As I mentioned earlier, the Blue Jays' current roster is one of the deepest we've seen in the past few years, but it could still use one or two more pieces to take the team over the top. Another left-handed reliever like Chafin or Moore would definitely help to create a more dynamic team if the right deal can be made.
The drawback with this signing is that the Jays' current relief corps seems pretty set, so the club would either need to DFA Mitch White (whose role is currently to be determined), DFA another reliever (potentially Trevor Richards, although he led the relief corps last year in K/9), or have Zach Pop start the year in AAA because he has an option year remaining. Keeping Pop in the minors would be unfortunate because I do believe he is set up to have a great season this year, given his current makeup and how he finished the 2022 season.