Analysis
Blue Jays Deadline Moves Make Impact But Leave Fans Wanting More
The Toronto Blue Jays made a flurry of moves at the deadline but didn't fully address their biggest needs, leaving fans wanting more.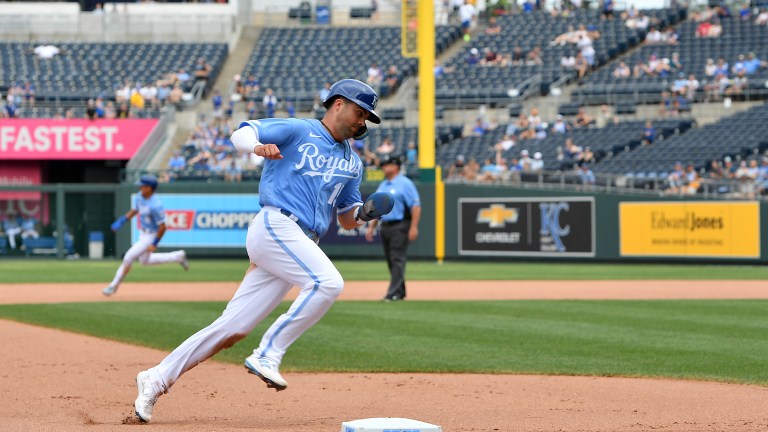 Entering the 2022 campaign, the Toronto Blue Jays were heavily favored to not only make the postseason but to contend for the World Series given their rotation and power lineup. Fast forward to the trade deadline, and the Blue Jays find themselves in the thick of the AL Wild Card race with the New York Yankees steamrolling everyone in the division.
Boasting a 58-45 record in early August is a good sign for a team trying to contend, but for Jays fans who want nothing less than a parade this year, it means the club had to do something at the deadline to help improve the squad for a postseason run.
Ask any Jays fans, and they could tell you the club had three needs heading into yesterday's trade deadline:
Two or three quality relievers, primarily hard-throwing strikeout arms
Additional starter for the back-end of the rotation
Left-handed bat to compliment the right-handed lineup
Looking at the Blue Jays Deals
Once the deadline passed, the Blue Jays made five deals total:
Acquired RHP Anthony Bass, RHP Zach Pop and a PTBNL from the Miami Marlins (in exchange for SS Jordan Groshans)
Acquired RHP Mitch White and SS Alex De Jesus from the Los Angeles Dodgers (in exchange for RHP Nick Frasso and LHP Moises Brito)
Acquired Whit Merrifield from the Kansas City Royals (in exchange for RHP Max Castillo and INF Samad Taylor)
Traded Jeremy Beasley to the Pittsburgh Pirates for cash considerations
The club also made a few separate roster transactions in DFA'ing LHP Anthony Banda while also losing LHP Andrew Vasquez on waivers to the Philadelphia Phillies. I also wouldn't be surprised if the Jays take a waiver flier on a player being DFA'd over the next couple of days.
Overall, the Blue Jays bullpen did get better on paper and the club got some controllable arms in the process. Bass is having a terrific year, sporting a 1.41 ERA through 44.2 innings of work while sitting in the upper 75 percentiles for a majority of pitching Statcast measures.
Brampton-born Pop generates a lot of groundballs (62.1%) which will bode well at the Rogers Centre but I imagine the Jays pitching coaches will try and harness some more strikeouts from the right-hander who can touch 98-99 mph with his sinker.
To cap it off, the Blue Jays essentially acquired Ross Stripling 2.0 in White, as the right-hander is having a solid year toeing the line between the Dodgers rotation and bullpen to the tune of a 3.70 ERA through 56.0 innings with a 3.96 FIP. Opponents are batting .237 against him.
Whit Merrifield Joins the Squad
The strangest of the deadline deals is Whit Merrifield, who up to this point was considered unvaccinated and would be subject to entry quarantine requirements heading into both Canada and the United States.
The former batting champ has a healthy history and has proven to be a hitting machine in the past but is struggling to meet expectations this year, slashing .240/.290/.352 with 30 extra-base hits and a .643 OPS. While it seems the Jays got a similar player to Santiago Espinal in Merrifield, the caveat is that the former Royal can also take reps in the outfield, which could signal that the George Springer elbow concerns are greater than one might expect, as he did not play last night in Tampa Bay.
Like I mentioned earlier, the Blue Jays did truly become a better team after yesterday's deadline. What seems to be bothering Jays fans with the deals mentioned above is that not only were the Blue Jays interested in numerous players who they never ended up acquiring, such as Noah Syndergaard, Frankie Montas, and Raisel Iglesias, it's that the players they did acquire don't necessarily check off the list that I mentioned above.
Sure Bass, Pop, and White are having great seasons but the Blue Jays genuinely needed a late-inning strikeout reliever and they did not get one. Bass leads the charge with his 9.1 K/9 but there were other names available like Iglesias (12.1), David Robertson (11.4), and Joe Jiménez (12.5) and each player could have done a lot of damage for the Jays in the back-end of the bullpen alongside Yimi Garcia and Jordan Romano.
The Blue Jays also didn't acquire a bona fide starter although White has a proven track record this year considering the playoff-bound Dodgers were willing to deal him, one might be a little conspicuous as to why he is not part of the future plans (roster issues?).
Merrifield is also a righty-batter, which only adds to the current group and may actually get rid of one of the lefties as his roster spot will probably take either catcher Zack Collins (LHB) or Bradley Zimmer (LHB) off once activated.
Not to mention the Jays traded from what little starting depth they have in Max Castillo and a fiery right-hander in Nick Frasso, who while years away from the MLB, is touching the high-90s with his fastball. Trading Groshans was alright considering his path to the Majors is blocked and he's struggling to find power in Triple-A.
Blue Jays Fans Wanting More
What also bothered Jays fans about this deadline was that their playoff rivals all seemed to get better. The Seattle Mariners made some great moves, picking up Luis Castillo amongst others while the Yankees and Astros both added pitchers and some depth to their lineups, seemingly trying to one-up each other in the hopes they will meet in the ALCS.
Even the Minnesota Twins got in on the action, acquiring the Orioles closer in Jorge Lopez and Tigers reliever Michael Fulmer to help with the bullpen.
One thing Blue Jays fans can rejoice about these deals is the players they did acquire are going to be in the fold for quite some time. Bass is a free agent after next season, with a relatively small cap hit (around $1 million for the rest of 2022 and a $3 million team option for 2023), while Pop isn't free free-agent eligible until 2027 and White is under team control until 2028.
Even Merrifield is in the plans until at least the end of next season, as he is owed $2.75 million with an incentive for $4 million if he stays off the IL for less than 110 days ($6.75 million total) and also carries a team option worth $18 million for 2024 with a $750,000 buyout.
Control-wise, these are strong numbers, and one that was most likely made with deliberation from a Blue Jays front office that just a couple of seasons ago was rebuilding and looking for very similar players (in hindsight, most of those players have either struggled or are no longer with the organization).
Could this deadline day have been better?
Absolutely, but it also takes two to tango and it seems like opposing teams were not as interested in what the Blue Jays had to offer at the trade table. Overall, the Jays sit first in the AL Wild Card and do have a shot at the postseason.
Did they do enough over the offseason and trade deadline to go deep into the playoffs? Only time will tell.