Analysis
Chicago Cubs Trade Deadline Guide
With Marcus Stroman and Cody Bellinger, the Chicago Cubs feature two of the best players who could be moved at this year's trade deadline.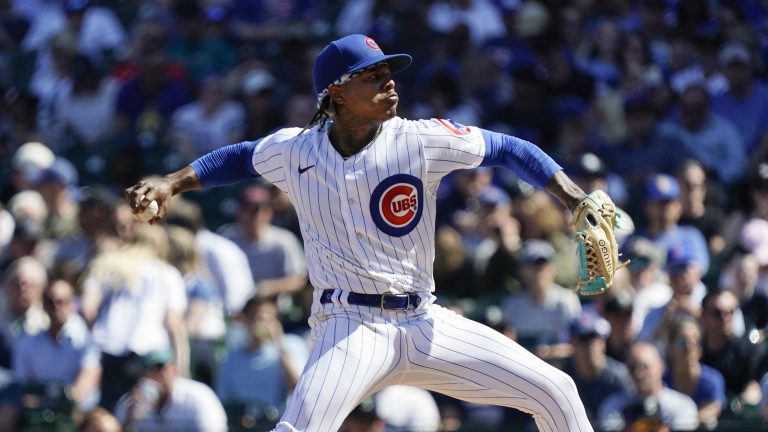 The Cubs are headed towards a very similar season to 2022. Add some pieces, but not enough to win the division, and avoid the full rebuild. Chicago currently sits in third place in the NL Central, 8.5 games back and seven games under .500.
It's time to face the facts, the Cubs are going to be talking about selling, not buying.
Although the front office does not seem to be interested in a full on rebuild, demonstrated from the offseason moves the past two winters, I think they could move expiring deals. Maybe even a couple other players as well. The way the Cubs have approached roster building in the post Kris Bryant/Wilson Contreras/Javy Baez/Anthony Rizzo years has been unique.
Will it work out? Time will tell.
| | | | | |
| --- | --- | --- | --- | --- |
| | 2023 Salary | 2024 Salary | 2025 Salary | Notes |
| Marcus Stroman | $25,000,000 | $21,000,000* | UFA | * Player Option |
| Kyle Hendricks | $14,000,000 | $16,000,000* | UFA | * Club Option |
| Cody Bellinger | $12,000,000 | $12,000,000* | UFA | * Mutual Option |
| Yan Gomes | $6,000,000 | $6,000,000* | UFA | * Club Option |
| Michael Fulmer | $4,000,000 | UFA | | |
| Mark Leiter Jr. | $850,000 | ARB 1 | ARB 2 | |
| Patrick Wisdom | $763,000 | ARB 1 | ARB 2 | |
Pitching Options
Chicago holds one of, if not, the best pitcher on the market in Marcus Stroman. Stroman has been one of the more consistent pitchers over the past few years having an ERA of 3.50 or lower each of the past four seasons. It's very likely he will opt out of his contract and seek another multi-year deal this offseason, making him a rental in the eye's of contenders.
With Dylan Cease having an extra two years of control, he's looking like the top target and the pitcher that will bring the biggest return back, leaving Stroman as the top rental. With so few option on the market, Stroman is likely to bring back a prospect in the top 100, or close to it. A package including two top 10 organizational prospects is realistic. Several teams need a starter, especially one with the success and experience of Stroman, and the Cubs could really boost their system.
With so many teams looking for starter, Kyle Hendricks will also have a market. He's no longer a $16 million arm, making his option for next year an easy decline. Another veteran rental who can bring back a lesser return, but probably an interesting flier prospect. His style would age well, so I would not be shocked if the acquiring team looks to convince him to sign a relatively friendly extension, which could help his value a little bit.
Lastly, the bullpen. Every deadline we see a slew of bullpen arms moved with rather underwhelming returns. Hey, at least you get something! Fulmer is a true rental and could see a classic Mychal Givens return – two flier/fringe prospects. Leiter Jr. has control, making him more attractive to contenders, but less likely to be moved. The Cubs moved Scott Effross last season, who had control years, so it's not out of the realm of possibilities.
I think Stroman is as good as gone, and Cubs fans will reluctantly be excited about the return. It always hurts to see production leave, but it's the right baseball move. If you can move Hendricks, they will, even if they have to eat some money.
Hey, maybe the Cubs can be on the right side of the Aroldis Chapman trade this time? Have your cake and eat it too.
Position Players
Bellinger was the perfect low-risk high-reward signing this offseason. An established center fielder and former MVP who could not stay afloat with the Dodgers found his form in Chicago.
However, he's been too good. He's slashing .301/.358/.524 while playing Gold Glove level defense, making him likely to not opt in on his mutual option. Again, a rental. With several outfield prospects coming through the pipeline, with various levels of success, I still see the Cubs capitalizing on Bellinger's hot season.
Bellinger's value has not been this high in several years, and someone will see him as the perfect lefty bat for their lineup. The return is hard to gauge, but I would guess an organization's top seven prospect could be in play.
No matter how funny it might sound, Yan Gomes is going to be a player several contenders are interested in. He's known as a great clubhouse guy who's hitting enough to make him one of the better catching options available.
At 35 years old, it's hard to say if a team would want to pick up his option, but it's not a crazy amount of money, even for a backup. Miami is in need of a catcher, and if Salvador Perez is not the answer, they could pivot to Gomes.
If you are reading this, I doubt I need to explain to you the frustrations that come with Patrick Wisdom. Crazy power, and crazy swing and miss. He's a sneaky 31 years old, and I doubt he profiles as someone the Cubs want to keep around long term.
His ability to play third, first, and corner outfield will help his value. A bench bat who can run into a ball and fill in if an injury happens carries value. How much? We'll have to wait and see. Having a couple of years of control could be attractive to some teams, but not likely to truly boost the trade package by much.
Bellinger is the top asset here, and one of the better outfielders available. Like Stroman, I think Chicago knows their best course of action is to cash in on their successful seasons. Gomes seems like the second-most likely, as he doesn't have a future on this roster and Miguel Amaya needs the at-bats in this lost season.
Conclusion
The Cubs signed Dansby Swanson, Cody Bellinger, Eric Hosmer, Trey Mancini, and other veterans only to find themselves in the same spot as the past couple of years. Mancini does not even seem to have trade value and Hosmer is long gone. I do like what the Cubs are doing, however. They are filling holes on the fly, and signing long-term deals where it makes sense (Swanson).
If trading a couple pieces this year builds the farm and they continue to be aggressive in the offseason, the turn around might not be far away. They have a few foundation pieces and promising prospects, now they need to continue to focus towards building a better roster for 2024.