Analysis
What Is A Sweeper? Inside Baseball's Newest Pitch
Pitch design has reached new heights in recent years. Now, the "sweeper" may be the Crown Jewel of the movement.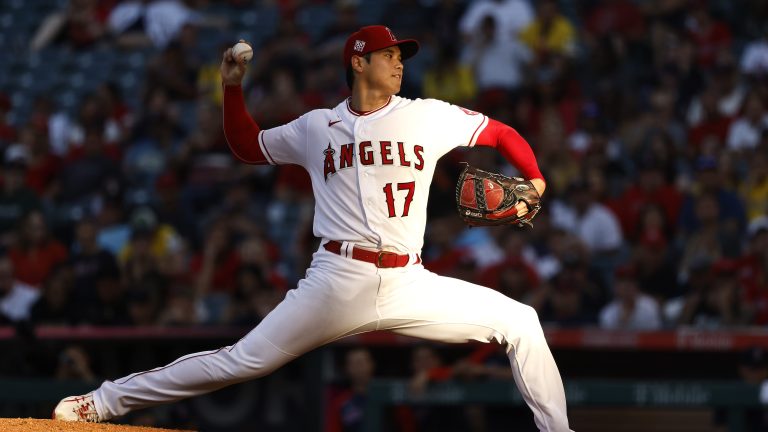 Baseball is in an incredibly interesting spot. While the "three true outcomes" of home runs, walks, and strikeouts are more apparent than ever before, we have also hit the Golden Age of not only athleticism on the field, but also of mental acuity showing itself in concrete ways.
The best example of this focused brainpower may be seen on the pitcher's mound. The term "pitch design" is a relatively newer phrase, but the concept has been around since the game was invented. Ask yourself: what's the difference between Mets right-hander Kodai Senga introducing a "ghost fork" and Ed Cicotte throwing the first knuckleball in 1905?
The newest craze in pitch design is the introduction of the "sweeper," which was only missing a name. Classified by pitch tracking on Baseball Savant ahead of the 2023 season and retroactively tagged back to the start of 2022, Mike Petriello of MLB.com noted that just under 100 pitchers have thrown a "sweeper" in MLB games since Opening Day 2022.
What is a Sweeper?
Simply put, a sweeper is a slider with more horizontal break than the cookie-cutter slider that we've all become accustomed to seeing in nearly every pitcher's arsenal.
As Petriello notes, not only does a sweeper have roughly nine more inches of horizontal bend to the glove-side than the traditional slider, but the league-average sweeper is also about three miles-per-hour slower than the league-average slider.
If you're hitting the same internal checkpoints that I was for a new question, this may be your follow-up: "Okay, so more break. It's like a slider with more slide. But, isn't that a slurve? That's not new."
Great question! The very short answer is no, it's not a slurve. The longer answer is that the sweeper is a gravity-defying pitch, at least in the hitter's mind.
It Defies Gravity? Why is It So Effective?
Professional hitters, especially at the Major League level, have seen tens of thousands of breaking balls thrown to them. When most sliders profile in a similar way, a Major League hitter will have a preconceived idea of how that pitch will bend in-flight from the mound to the plate, making an educated guess on where to swing in the strike zone.
Hitters expect gravity to run its course on every pitch. When a pitcher throws a slider in the mid-to-high 80s, hitters expect some vertical drop and will swing slightly under where the ball currently sits on its path. The sweeper, meanwhile, bucks the trend of the one-to-one ratio of horizontal-to-vertical break that hitters have branded in their minds for a cookie-cutter slider.
If this feels complex, think of four-seam fastballs. The idea of high-spin fastballs playing well up in the zone has been as large of an emphasis in pitch design as anything in recent years.
The reason we consider Cristian Javier, Dylan Cease, and Gerrit Cole's fastballs elite is because they "rise" more than the cookie-cutter four-seamer because of their induced vertical break. Hitters expect gravity to force a four-seamer down in the zone; the elite of the elite don't let gravity take over by spinning the living daylights out of it.
Now, back to the slider/sweeper conversation. Let's compare Rangers ace Jacob deGrom's slider to Angels phenom Shohei Ohtani's sweeper (per Statcast).
deGrom's Slider: 28.6 inches of vertical drop, 4.9 inches of horizontal break
Ohtani's Sweeper: 36.6 inches of vertical drop, 17.5 inches of horizontal break
While Ohtani's sweeper technically drops more than deGrom's slider, the ratio of vertical to horizontal break for Ohtani is much lighter. deGrom's slider drops 5.84 inches for every inch of horizontal break; Ohtani's sweeper drops just 2.09 inches for every inch of horizontal break.

Because the vertical drop ratio is nearly cut in half, hitters are seeing the sweeper as not only a pitch that moves more horizontally than the typical slider, but also as a pitch that has a unique flight path that they haven't seen before. The adjustment period to a sweeper's flight is far form over; in the early goings of the 2023 season, fly ball rate and pop-up rate on sweepers is much higher than on sliders, per Petriello.
Does My Favorite Team Have a Sweeper?
Chances are, you've seen a sweeper at some point this season or last. Many "good" sliders in recent years have been back-tagged as sweepers, meaning they had all the qualities of the pitch; all that was missing was the name. As noted earlier, nearly 100 big league pitchers are throwing sweepers, with many more at the Minor League levels.
Starting pitchers like Ohtani, San Diego's Yu Darvish, Minnesota's Pablo López, and Tampa Bay's Drew Rasmussen are all throwing sweepers to great effect. However, some of the best sweepers in baseball come from unassuming bullpen pieces. Take Rockies reliever Justin Lawrence for example:
Or, how about Tampa Bay reliever Kevin Kelly?
As I'm sure you can tell, many sweepers thrive from a low-3/4 or even sidearm slot. The characteristics of a sweeper are similar to that of a frisbee; an unorthodox and horizontally-oriented delivery only intensify that feeling for a hitter.
The results have been undeniable. From the Rockies bullpen to the future $500 million dollar man in Shohei Ohtani, pitchers are seeing success with this newly-identified phenomenon.
The sweeper may be "new," but it's surely here to stay.