Analysis
San Francisco Giants Sign Carlos Rodón to Complete Rotation
The Giants find Kevin Gausman's replacement in Carlos Rodón, giving San Francisco one of the best starting rotations in MLB.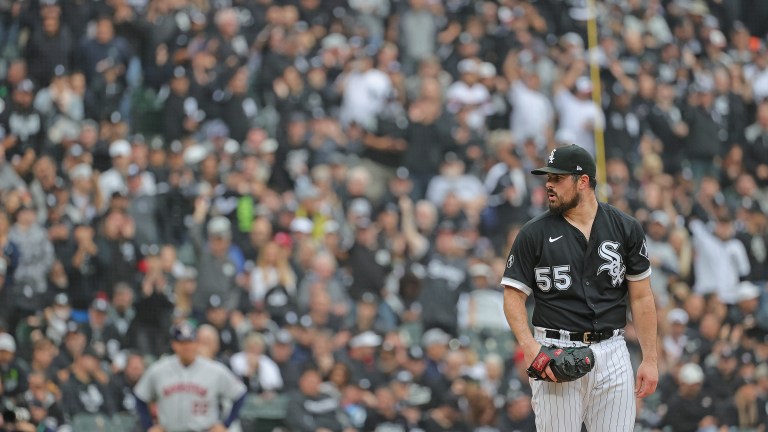 Carlos Rodón and the San Francisco Giants have agreed to a two-year deal worth $44 million, ESPN's Jeff Passan reports.
The 29-year-old southpaw is coming off a breakout year with the Chicago White Sox in 2021, posting a 2.37 ERA and 185 strikeouts in 132 2/3 inning pitched across 24 starts. After finally showing why he was the third overall pick in the 2015 MLB Draft, Rodón has cashed in on his first big contract.
Rodón's success coincided with a major jump in velocity from the early stages of his career. His average fastball velocity in 2021 was 95.4 mph, a massive jump compared to 93.0 mph in 2020.
He also reincorporated a curveball and significantly dropped the velocity on that pitch from when he last used it in 2018. His average curveball velocity dropped—84.5 in 2018 to 76.6 last year—while his K/9 jumped from 6.71 to 12.55. Creating more separation in velocity has increased his ability to keep hitters off balance and generate whiffs.
On the Giants side, they continue their busy offseason in the pitching department. San Francisco had already re-signed Alex Wood and Anthony Desclafani before the lockout, keeping most of last year's great rotation in tack. They also added Alex Cobb in free agency, signing him to a two-year, $20 million deal.
Cobb is coming off a good year, but he still would've been a step down from Kevin Gausman, who the Giants lost in free agency. Gausman pitched on the qualifying offer with the Giants last year and made the first All-Star appearance of his career, pitching to a 2.81 ERA across 33 starts.
Gausman parlayed his great season into a five-year, $110 million deal with the Toronto Blue Jays. Now the Giants are finally able to add a major name to replace him in Rodón, who finished fifth in the AL Cy Young race last year.
Pairing Rodón with another breakout star, Logan Webb, and experienced veterans gives the Giants an exciting starting rotation.
With San Francisco's ability to maximize pitchers on short-term deals, the two-year deal makes sense for both sides. It also locks up a rotation that had a ton of question marks coming into the offseason.
Now that the rotation is set, San Francisco can focus on building out their lineup post-lockout. A key position for them will be center field, where they are still searching for a long-term answer. They also have a big decision to make about bringing back Kris Bryant, although it appears like his time in the Bay area is probably over.
Stay tuned to Just Baseball and follow our free agent thread for updates as the stove continue to heat up.