Analysis
MLB Best Bets, Odds, and Predictions for Tigers vs. Guardians, Diamondbacks vs. Giants for August 17, 2022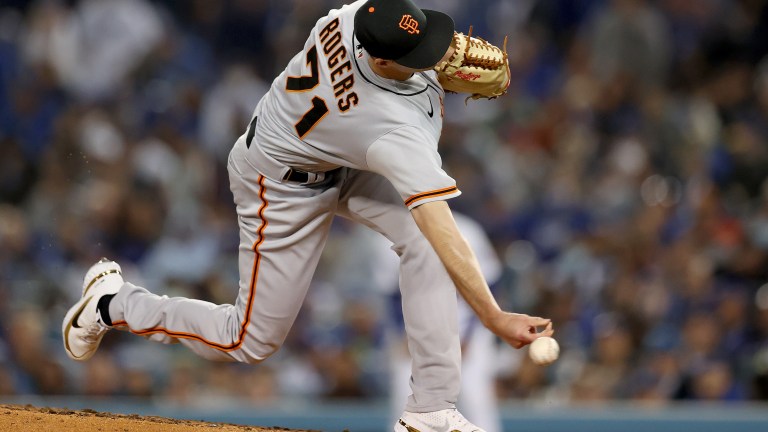 Winning day yesterday! We are now 3-2 on the week, good for +0.6 units. It may seem small, but anything in the green is a positive in my book.
We were a Craig Kimbrel implosion away from a perfect sweep, but we've seen that story before. We move forward today with three MLB Best Bets, with two happening in the same game.
2022 MLB Regular Season Record: 170-140 (55%) +30.84 units
Detroit Tigers vs. Cleveland Guardians: 7:10 PM EST
Daniel Norris (LHP, Tigers) [0-4, 5.97 ERA, 1.44 WHIP, 34.2 IP, 44 K, 23 BB]
Cal Quantrill (RHP, Guardians) [9-5, 3.67 ERA, 1.22 WHIP, 130 IP, 86 K, 35 BB]
We head to Cleveland for the fourth and final game of a four-game set. Cal Quantrill pitches today, so you know what I'm on.
It's possible the books are catching on to pricing Cal Quantrill appropriately. The Guardians are anywhere from -200 to -220 on the money line depending on your book, so our only real choice is to tail the first five innings.
Daniel Norris will get the ball for the Tigers today who hasn't enjoyed a great start to his season. However, it would be unfair of me not to say he's due for some positive regression based on his xERA at 4.57. Norris has a decently high strikeout rate which is one of few ways he's been able to get batters out. Unfortunately for Norris, the Guardians don't strike out much.
The Guardians over the full season have the second worst OPS against left-handed pitching. They still don't strike out very often but haven't been nearly as good against southpaws as they are against right-handed pitching. They've been much better since the trade deadline, ranking 14th in wRC+ and second to last in strikeout rate against lefties. If Norris can't strike them out, he's in for a tough day.
Cal Quantrill will shove yet again today. He'll face a Tigers team that's terrible on offense however you want to slice it. If we use that same sample we used for Norris against right-handed pitching, the Tigers rank 28th in walk rate, last in wRC+, OPS, ISO, K rate, and wOBA. Hard to find stats where they don't rank last in.
Quantrill has faced the Tigers with mixed results this year. First off, he's been much better at home this season, rocking a 3.16 ERA versus a 4.34 ERA on the road. He faced the Tigers at home, throwing six shutout innings. On the road, he had a bumpy start, allowing three earned runs in four innings. He's at home and the Tigers can't hit.
The Pick: Cleveland Guardians First 5 Innings 0. (-135)
1.35 Units to Win 1 Unit.
________
Arizona Diamondbacks vs. San Francisco Giants: 9:45 PM EST
Zach Davies (RHP, Diamondbacks) [2-4, 4.11 ERA, 1.21 WHIP, 92 IP, 68 K, 32 BB]
Carlos Rodon (LHP, Giants) [11-6, 2.95 ERA, 1.06 WHIP, 134.1 IP, 168 K, 39 BB]
We head to San Francisco for the third game of a four-game set. Another GOAT we love to tail is Carlos Rodon, who has an excellent matchup against a reeling Diamondbacks offense. On the other side, we have Zach Davies who's been able to defy his advanced metrics and turn in a solid season.
It's currently unclear whether or not Ketel Marte will be back after he's been dealing with a hamstring injury. It shouldn't matter much for Rodon, as Marte is just 1-13 in his career against him. Rodon has some incredible advanced numbers against this current Diamondbacks roster. Through 62 PA, he's rocking a .272 xwOBA, a .179 xBA, and a .312 xSLG to go along with a 33.9% K rate. Carlos Rodon has been fantastic this season, but he's projected to get even better, rocking a 2.76 ERA which places him in the 89th percentile.
The Diamondbacks have a few solid hitters in the lineup, but the roster as a whole has not hit very well since the All-Star break. They rank 19th in wRC+ with the 10th highest strikeout rate. It also won't help them that Rodon is at his absolute best pitching at Oracle. He's allowed just 12 earned runs at home this season over 57 innings, giving him a 1.89 ERA over 10 starts. He has been hit in two starts against the Diamondbacks this season due to the home run ball, but it will be extremely challenging to get the ball out of the park today.
According to ballpark pal, Oracle Park is projected as the lowest run-scoring environment of the day, calling for a 9% decrease in overall run production. The reason I like Rodon's matchup so much is the -29% decrease in projected home runs.
Across from Rodon will be Zach Davies who does an excellent job at limiting hard contact. He ranks in the 90th percentile or above in both hard-hit rate and average exit velocity, and he'll face a Giants offense that he's performed well against by the advanced numbers. Through 95 PA against the Giants current roster, he'd held them to a .255 xwOBA, a .215 xBA, and a .290 xSLG. The exit velocity is just 85.7 MPH.
The Giants bullpen is ready to go after Junis and Cobb gave them plenty of length in the first two games. This Arizona bullpen isn't very strong, but at least all of their high leverage arms will be available in this matchup. I'll have two separate picks in this matchup.
The Picks: Giants First 5 Innings -0.5 (-145), Giants vs. Diamondbacks Under 7.5 Runs (-120)
1.45 Units to Win 1 Unit. 1.2 Units to Win 1 Unit