Analysis
Carlos Rodón Bet on Himself and Won
After years of injury, Carlos Rodon's bet on himself has paid off, as he is set to cash in on a big deal in free agency this offseason.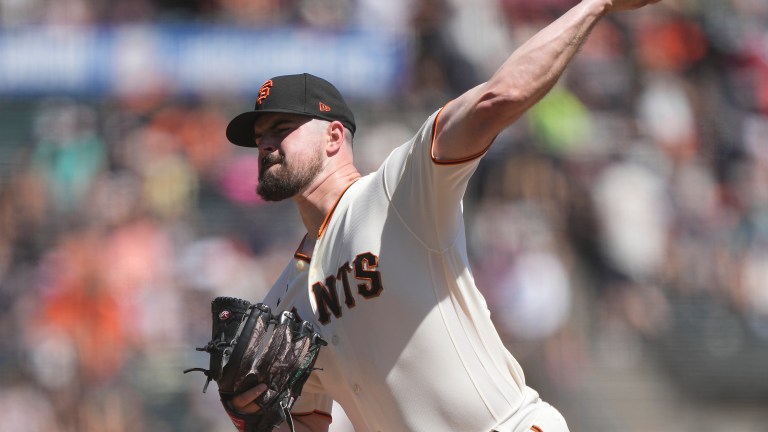 Imagine a scenario in your life where you went from the brink of being fired to getting a massive promotion within the course of a year and a half. That's the situation Carlos Rodón finds himself in right now.
Following the 2020 Covid-shortened season, Rodón found himself potentially out of a job only a bit over five years into his career. The White Sox decided to non-tender him and search for options in other places following years of injury and struggle for Carlos.
Prior to the start of 2021, the White Sox and especially pitching coach Ethan Katz decided to bring back Rodón on a one-year, $3 million prove-it deal. He wasn't even guaranteed a rotation spot as he was set to compete for the final starting spot in Chicago with Reynaldo Lopez. It's safe to say he absolutely dominated this competition.
Let's backtrack a bit and dive into how Rodón got to this point in his career because his path wasn't easy and his ability to stick around in the league wasn't always a sure thing.
Potential, Potential, Potential
Drafted third overall in 2014 out of NC State, Carlos Rodón was expected to become co-aces with Chris Sale in Chicago the second he was drafted. He breezed through the minors in 2014, pitching in nine games and carving his way to a 2.92 ERA with 38 strikeouts in just 24.2 innings. After just two starts in Triple-A in 2015, Rodón made his way to Chicago.
The control was always an issue and persisted in his rookie season, but Rodón's electric stuff helped him pitch to a 3.75 ERA over 139.1 innings as a rookie. At the time, it seemed like Rodón was on pace to follow teammate Chris Sale's trajectory and ascend to the top of Chicago's rotation.
In 2016, Rodón began the season atop the rotation next to Chris Sale. While he improved his K/9 and BB/9 rates that season, he also allowed more than double the home runs from the year prior, giving up 23 longballs. While this season shouldn't have been seen as a major setback, it also can't be considered a step forward as he finished the 2016 season with a 4.04 ERA over 165 innings.
In the following two seasons in Chicago, hopes were still sky high for Rodón, but this is where things got a bit shaky for him.
If Only He Was Healthy
From 2017-2019, Carlos Rodón was only able to appear in a total of 39 games due to numerous injuries and eventual Tommy John surgery just over a month into the 2019 season.
There was never a doubt that when at his best Rodón had stuff that was on par with the best. However, following his first two seasons, he was really never able to stay on the field long enough to stay productive. And even when active, he was rarely at his best.
Over the course of those three seasons, Rodón pitched to a 4.33 ERA with a scary walk rate and much lower strikeout rate than his first two years. He wasn't right and kept facing injury every season.
Coming into the 2020 season, Rodón was expected to return later in the year from Tommy John surgery and the hope was that he could provide a boost for a surging young White Sox team. He was one of the few players, alongside the likes of Jose Abreu and Tim Anderson, who was around for the majority of the lengthy rebuild in Chicago.
It only seemed fitting that he would be around to see what this team has grown to become. However, he was only able to appear in four games late in 2020 and was far from effective. In two starts and two relief appearances, Rodón finished the shortened season with seven earned runs allowed in just 7.2 innings of work.
Rodón entered the Wild Card Series against Oakland during the expanded playoffs and failed to record a single out while allowing a hit, three walks (one intentional), and two runs.
Many White Sox fans, including myself, felt pretty done with him at this point. It wasn't because we didn't like him or didn't want him to succeed more than anything, but it was just becoming hard to believe anymore.
Triumph
Coming in 2021, Carlos Rodón found himself without much of a market and settled for a one-year prove-it deal to remain with the White Sox.
He came into Spring Training looking healthier than ever and easily won the White Sox fifth starter spot as he hoped to rejuvenate his still fairly young career.
All he did from that point on was absolutely shove out of the gate. On April 14th, Rodón threw the second White Sox no-hitter in the last year as he dominated Cleveland through nine frames. This was very nearly a perfect game as his only runner allowed was on a hit-by-pitch in the 9th inning. It was an honor for me to be at this game and it really appeared to be a turning point in Rodón's entire career.
He didn't quite replicate his 0.72 April ERA in any other months, but Rodón continued to have one of the best seasons in the league last year. His health was a clear factor as his velocity ticked up into the high 90s as opposed to when it sat around 93-95 in shortened 2020 season.
While the organization continued to use a lot of caution with his innings, Rodón continued to dominate and even looked like he was in contention for an American League Cy Young.
Injuries began to seem prevalent again as his innings increased throughout the season as Rodón missed the majority of August and only threw every 8-9 games in the month of September.
While the season generally did have a downward slope from the April no-hitter, Rodón's potential was finally able to be displayed over the course of a mostly healthy season.
It was never an if, but a when with Carlos. He was continually trying to reach this point and finally did for an extended portion of the season.
Offseason Confusion
Rodón came into the offseason with an interesting case as an arm with ace potential but the constant risk of injury. This caused the White Sox to not even offer him the one-year qualifying offer, much to the disappointment of many fans.
While it was understandably for Chicago to be weary due to years of injury and his slowed-down pace at the end of the season, it never made sense to not even extend the qualifier.
His market still remained hot though, even with his long-time team seemingly not at play. And the White Sox certainly regretted their decision to not even make a genuine offer.
The San Francisco Giants scooped up Rodón on a two-year, $44 million deal in what now looks like a steal for the dominant left-handed starter.
No Looking Back
Not only has Rodón shoved but he's remained healthy and available all season for San Francisco. Through 29 starts, he's posted a 2.84 ERA across 167.2 innings while striking out the most batters in the National League at 220 this season.
One of the main keys to his sustained success is the balance of his wipeout pitching and his arm's longevity. There were truly few better teams to help him manage his arm than the Giants. This situation has led to one of the best seasons from a pitcher in MLB.
There was a time just two years ago when many doubted Rodón's future in the league. The possibility of a bullpen role was in play and there was a chance he would even spend time in the minor leagues for Chicago. Now, he's easily been a top 10 pitcher in the National League this season and should be looking at a potentially massive contract this offseason, if he chooses to opt out of his contract.
While he could continue with the Giants for $22 million next season, he will likely test his market in hopes of signing a multi-year deal.
People forget that he's only 29 years old and with two excellent seasons under his belt, his market should be hot.
This case scenario is the definition of betting on yourself and Carlos Rodón is thankful he did as he's become one of the top left-handed pitchers in baseball after years of injury and struggles. He's one of those guys that I'll always support and he deserves every bit of the contract that he gets this offseason.