Analysis
Revamped Phillies Bullpen Gears Up for Pivotal Role in 2023
With several new additions joining a solid core, the Phillies bullpen is ready to shoulder a bigger workload this season.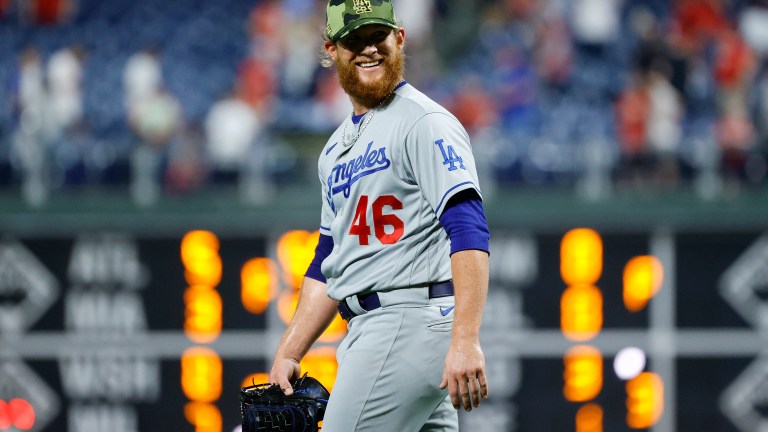 Not so long ago, the Philadelphia Phillies bullpen was the laughingstock of baseball. From 2019 to 2021, they ranked second-last in the National League in FanGraphs WAR and third-last in ERA. In 2020, they finished with the highest bullpen ERA since the 1950 Athletics, and 2021 only marked a modest improvement.
In 2022, finally, the Phillies started to turn things around. Seranthony Domínguez returned for his first healthy season since 2018, and José Alvarado broke out as one of the finest lefty relievers in the sport. Those two formed an intimidating duo, combining for 142 strikeouts in 113 games and leading Philadelphia on a remarkable postseason run.
Meanwhile, Andrew Bellatti proved to be a brilliant bargain-bin pickup by Dave Dombrowski. Signed to a minor contract in November, he quickly became one of his manager's most trusted arms. Bellatti didn't make the Opening Day roster, but he fought his way to the majors and earned his keep once he got there.
Connor Brogdon had an up-and-down season. At times he was terrific, posting a 1.35 ERA and 2.11 FIP in 21 games from May to July. Yet he labored to maintain his velocity early in the year and struggled with command down the stretch. Then, he took things up a notch in October, dominating throughout the playoffs. He held opponents to a couple of runs in 8.2 innings of work, striking out 13 and walking only two. Brogdon figures to play a key role next season.
Finally, there's Nick Nelson, the unsung workhorse hero of the squad. He led the bullpen with 68.2 IP and while he mostly pitched in lower-leverage spots, he was the most effective long reliever the Phillies have had in years. He isn't the kind of player you get excited about, but even the best teams need a mop-up man, and Philadelphia could do a whole lot worse than Nelson.
All five will return in 2023. Joining them will be three new relief weapons: Craig Kimbrel, Gregory Soto, and Matt Strahm. Kimbrel signed a one-year, $10 million contract, while Strahm signed for two years and $15 million. Soto came over in a trade with the Tigers.
With Kimbrel, Soto, and Strahm in the fold, the Phillies have one of the deepest bullpens in the majors. The club has additional depth in the minors, too, including trade/waiver acquisitions Yunior Marte, Eric Uelmen, and Luis Ortiz alongside returning arms Sam Coonrod, Cristopher Sánchez, and Andrew Vasquez. With so much top-end talent and back-end depth, Philadelphia's bullpen projects to be the fifth-best in baseball, according to FanGraphs Depth Charts:
There's a good reason Dave Dombrowski has worked so hard to revamp the bullpen. The Phillies finished second in the NL in innings pitched by their starters last season. The year before, they were fourth. Since 2020, their starting pitchers have shouldered the largest workload in the league – and that doesn't include the 81.1 innings they tacked on in the playoffs.
Aaron Nola, Zack Wheeler, and all their rotation mates have been up to the task, but it isn't like they had much of a choice. The bullpen behind them has been equal parts unreliable, inconsistent, and stretched-thin, such that the starters have had to push themselves deeper into games. If the Phillies want to keep their starters healthy and effective, they need to lessen their workload. Thus, Dombrowski went out and found three durable and dependable arms to join the 'pen.
Kimbrel, Soto, and Straham threw a combined 165 IP last season. Kimbrel has tossed at least 50 IP in a season ten times, including each of the previous two years. Soto has four qualifying seasons in four big-league campaigns and ranks among the top 20 relievers in appearances since 2020. Strahm is a converted starter, and he pitched more than one inning in 8 of his 50 games last season. All three should provide the Phillies with bulk. The starters will thank them.
Kimbrel is the eldest at 34 years old, but he's been the picture of health throughout his career. He hasn't been on the injured list since 2019, and he's never spent more than a month on the IL. Soto has been similarly durable. Strahm has dealt with knee problems in the past, but he put those behind him in a healthy 2022 season.
With holdovers like Alvarado and Domínguez, new additions like Kimbrel, Soto, and Strahm, and an abundance of minor-league depth, the Phillies have put together an impressive bullpen for 2023. No longer will the late innings feel like a roll of the dice. No longer will the starters be forced to pick up the slack. The reigning NL champions have turned their bullpen from a question mark into a strength, and they're ready to defend their title.