Analysis
Philadelphia Phillies Trade Deadline Wrap-Up
Michael Lorenzen and Rodolfo Castro are the newest Philadelphia Phillies, but the team's most surprising deals are the ones they didn't make.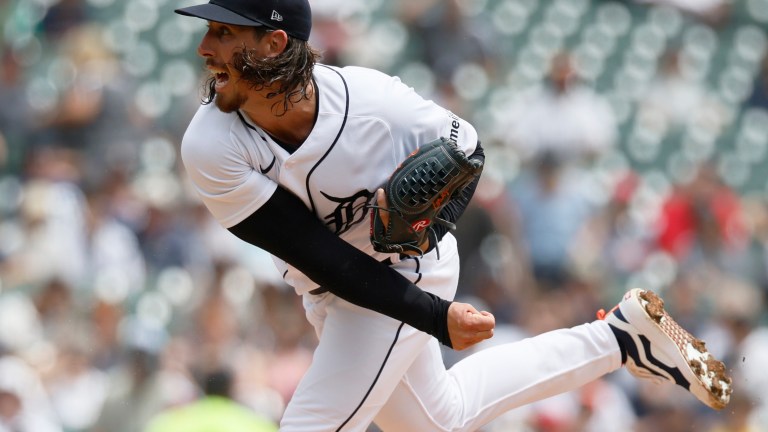 Phillies Trade INF Hao-Yu Lee for SP Michael Lorenzen
Michael Lorenzen made perfect sense for the Phillies, and Hao-Yu Lee was a fair price to pay.
The team currently has five capable starters, but Cristopher Sánchez is unproven, and more importantly, they had no backup plan if any of their starting five were injured. With Lorenzen in the fold, the Phillies have some much-needed depth and the freedom to run a six-man rotation down the stretch.
The downsides to a six-man rotation are twofold. First and foremost, it means Zack Wheeler pitching less often; it also means one fewer arm in the bullpen. However, even Wheeler could benefit from some extra rest, and Rob Thomson has essentially been running a shortened bullpen anyway – Andrew Vasquez has only faced one batter in the last 12 days.
The Phillies also have the option to move Lorenzen to the bullpen. He's already nearing his career high in innings pitched, and he has several year's experience pitching in relief. Lorenzen will almost certainly find himself in the bullpen come October, if not significantly sooner.
Hao-Yu Lee quickly became a fan favorite in the Phillies organization when he posted an .824 OPS across three levels in his age-19 season. However, the Taiwan native hasn't been having quite as much success at the plate in 2023. More to the point, Bryson Stott has him blocked at second base for the foreseeable future, so Philadelphia was bound to trade him sooner or later.
Parting with promising young players is always difficult, but you have to give to get. Considering some other deals we saw for starting pitching at the deadline, Lorenzen for Lee was par for the course.
Phillies Say Goodbye to Josh Harrison
Josh Harrison was designated for assignment to make room for Lorenzen on the roster. Such a move was a long time coming, what with Harrison slashing .203/.263/.291 and playing surprisingly poor defense all around the diamond.
I'll admit, I was excited when the Phillies signed Harrison this winter. He was a league-average regular in 2021 and '22, and I thought he'd make a strong addition to the bench. Suffice it to say that wasn't the case, and Dave Dombrowski was smart to cut his losses when he did.
Phillies Trade SP Bailey Falter for INF Rodolfo Castro
With minutes to go before the deadline, the Phillies made their second move of the day. In a one-for-one swap of Triple-A players with MLB experience, Philadelphia sent starting pitcher Bailey Falter to Pittsburgh in exchange for utility infielder Rodolfo Castro.
Falter became redundant after the Phillies traded for Lorenzen, while a bench spot opened up for Castro when the team DFA'd Harrison.
Castro made his debut with the Pirates in 2021. In 180 games across parts of three big league seasons, he has a .226/.299/396 slashline with 22 home runs. However, there is a stark difference between his numbers against right- and left-handed pitching.
Against southpaws, Castro has a .900 OPS and 142 wRC+ in 223 PA. In contrast, he has a meager .569 OPS and 61 wRC+ against righties. He's not the big bat Phillies fans were hoping for, but he can improve the offense – just so long as he never faces a right-handed pitcher.
Falter will be remembered for his strong performance down the stretch in 2022, but he struggled in 2023 and ultimately lost his spot in the rotation. With the addition of Lorenzen, Falter moved down to seventh on the Phillies' starting pitching depth chart. Thus, Dombrowski traded from a position of strength to fill an area of need.
The Moves They Didn't Make
Corner Outfield Bat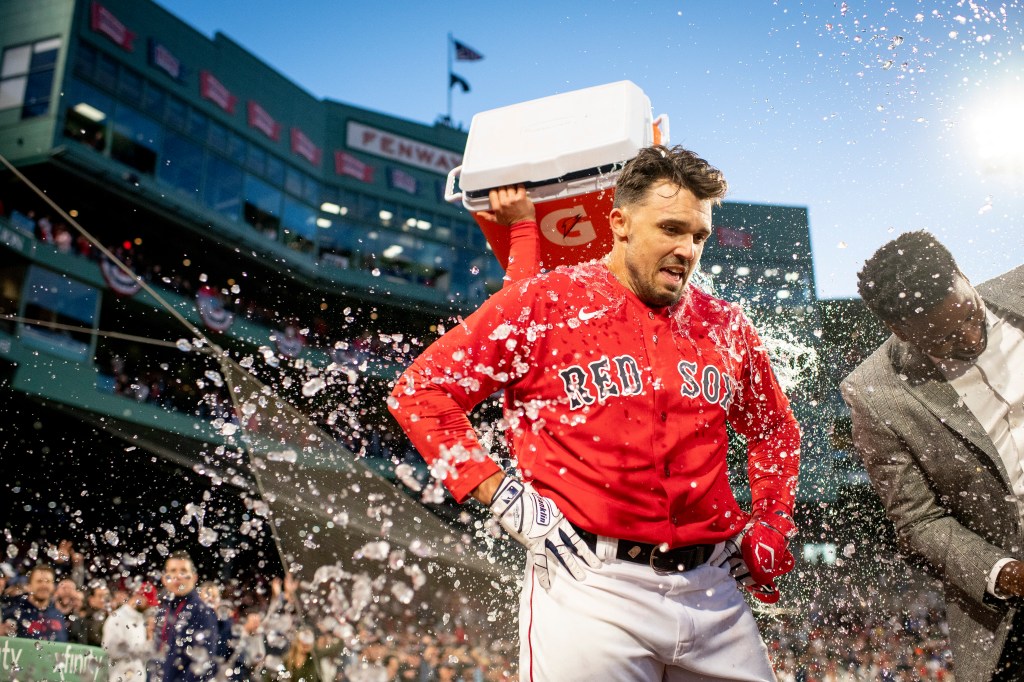 The Phillies showed interest in adding a right-handed hitting corner outfielder at the deadline, including names like Tommy Pham, Teoscar Hernández, and Adam Duvall. Yet at the end of the day, Dombrowski chose to stick with what he had.
The Phillies could certainly use another bat, but the upgrade from a guy like Hernández or Duvall would be marginal at best. With Brandon Marsh and Johan Rojas manning two of three outfield spots, this team could actually have a good defensive outfield for the first time in years. Besides, if the Phillies' offense is really going to improve, it will be thanks to guys like Bryce Harper, Trea Turner, and J.T. Realmuto stepping up – not an addition like Hernández or Duvall.
Finally, there's always a possibility that Rhys Hoskins will return before the year is up. It's not something fans can count on, but if the Phillies have reason to believe he'll be back in September, it makes sense why they weren't desperate for another righty bat.
Bullpen Help
The Phillies could have also used another reliever, what with the final three spots in the bullpen currently occupied by Dylan Covey, Andrew Vasquez, and Yunior Marte. However, it's worth remembering that the addition of Lorenzen takes up another spot on the pitching staff, and the Phillies are hoping to have José Alvarado back at some point in August.
Philadelphia still could have used another reliever, but it wasn't a pressing need. There are worse things than having Covey or Marte as your mop-up man down the stretch. Clearly, Dombrowski decided a marginal upgrade for the bullpen wasn't worth the cost.
In Conclusion
The Phillies didn't make any huge deals at the deadline, and that's okay. Since taking over at the helm, Dombrowski has made all his significant moves in the offseason. What's more, it's not as if there weren't any obvious big trades Philadelphia could or should have made.
Would the 2023 Phillies be stronger with Teoscar Hernández and Giovanny Gallegos on the roster? Yes, almost certainly. But no team can go all-in at every possible opportunity.
Dave Dombrowski knows how to pick his moments, and it's hard to argue he made the wrong choice this time around.
Trade Deadline Grade: B