Analysis
Three Creative Trade Partners for the Phillies This Deadline Season
The Phillies will need to get clever to improve at the trade deadline. These three teams could have exactly what they're looking for.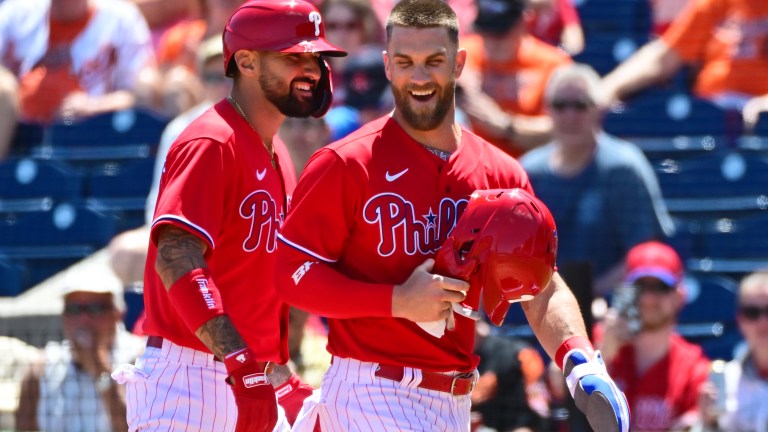 As the trade deadline approaches, the Philadelphia Phillies are in a complicated position.
They need to improve to pull ahead of teams like the Reds, Giants, and Diamondbacks in the Wild Card race, but the best way they can do that is if the stars they already have start playing up to their potential. No one on the trade market is as much of a difference-maker as MVP-level Bryce Harper or Trea Turner.
Be that as it may, Dave Dombrowski isn't just going to cross his fingers and hope for the best. The famously aggressive executive is still going to make some moves to improve his team. However, with the way the market is shaping up, he might have to get creative to do so.
The Angels aren't selling, which takes potential Phillies target Hunter Renfroe off the table.
The Cubs probably aren't selling either, so Cody Bellinger and Marcus Stroman are staying put. That should drive up the price of every other impact bat and starting pitcher on the market.
Then there are the Mets, who have pieces to sell but certainly aren't going to make things easy for Philadelphia. Tommy Pham is a good fit, but not if Billy Eppler is going to charge Dombrowski a premium. After all, the Mets and Phillies aren't exactly friends.
Thus, with limited options available, Dombrowski's best bet might be finding a way to fill more than one hole with a single trade. That's where these three trade partners enter the picture.
The Best Match: Detroit Tigers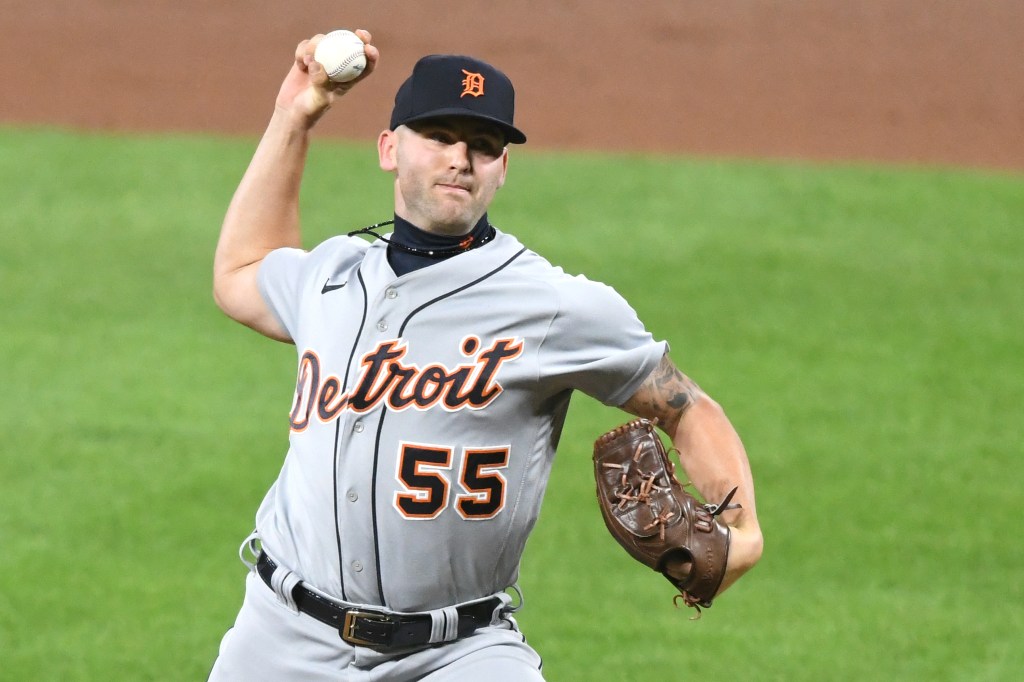 Sitting 7.5 games back in the AL Central, the Tigers have no reason not to sell.
The Phillies have already been linked to Eduardo Rodriguez, but personally, Michael Lorenzen is the starter I would target. Philadelphia already has two southpaws in the rotation: Ranger Suárez and Cristopher Sánchez. Technically, any new starter would replace Sánchez, but still, for organizational balance, a righty makes slightly more sense.
More to the point, Rodriguez has a player option after this season for three more years and $49 million. That's not a bad price for a pitcher of his caliber, but the Phillies don't want to commit to three more years of a veteran starter. Furthermore, the only reason Rodriguez wouldn't exercise his opt-out is if he suffers an injury or struggles tremendously over the next two months.
Finally, Rodriguez has a better track record than Lorenzen, and he's having a better season, too. In other words, he's going to cost more. The Phillies don't need another frontline starting pitcher, so there's no need to mortgage the future for E-Rod.
Lorenzen is dependable, and he's having the best season of his career. He can give the Phillies innings down the stretch, and his experience as a reliever will come in handy for the playoffs. Plus, I'm not convinced he isn't a better hitter than Josh Harrison these days.
Meanwhile, José Cisnero is a fit for the bullpen. He isn't a stud, but he's a reliable right-hander who could slot in above Yunior Marte and Dylan Covey on the depth chart. His 3.07 K/BB and 45.2% groundball rate would be welcome in the Phillies 'pen.
If I were the Dombrowski, I wouldn't be willing to part with any top prospects for Lorenzen or Cisnero alone. Packaged together, however, I'd be more willing to send the Tigers a notable name in return.
The Fit
The Phillies and Tigers made an interesting trade this winter, and they could be good trade partners again. Lorenzen and Cisnero will patch some holes without breaking the bank. Moreover, if Dombrowski wants to pull off something bigger, he could target Rodriguez and Alex Lange/Jason Foley instead.
All-in-One: St. Louis Cardinals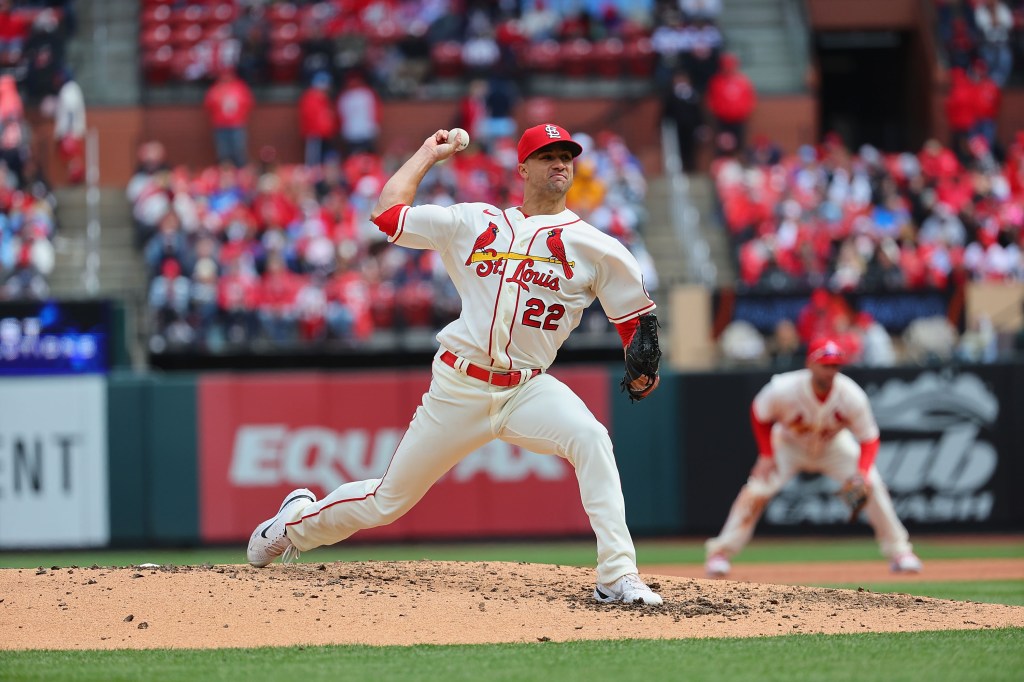 Let me be clear: I'm not enamored with any of the options from St. Louis. Still, the Cardinals have absolutely everything the Phillies are looking for. Starting pitching? Check. Relievers? Check. Outfield bats? Check. Bench players? Check. 
If Dombrowski really wanted to get creative, he could work out a massive trade with the Cardinals for Jordan Hicks/Chris Stratton, Jordan Montgomery/Jack Flaherty, Dylan Carlson/Tyler O'Neill, and Paul DeJong. Do I think it's likely? Of course not. Massive trades like that rarely happen. But we're trying to get creative here.
Personally, I'd go for Stratton, Flaherty, Carlson, and DeJong. Hicks and Montgomery are the better players, but they're also going to cost more, and the Phillies need pitching depth, not top-end talent.
Conversely, I prefer Carlson over O'Neil. He'll be more expensive, but he's also the more talented player, and he comes with three more years of team control after this season. He can spend some time platooning with Brandon Marsh in center, and he's a massive defensive upgrade over Schwarber in a corner spot.
The Phillies would need to part with some promising prospects in a deal like this, and getting Carlson in return would soften that blow.
The final piece of the puzzle is DeJong. He's an upgrade over Edmundo Sosa as a utility infielder, especially if the Phillies think he can play third base. Sosa was a big part of the playoff run last season, but he's scuffling this year. If Dombrowski can find a better option, he shouldn't be afraid to cut Sosa to make it happen.
The Fit
The Cardinals have made it clear they're going to sell, and they have everything the Phillies are looking for. Individually, I don't think any of these players are a perfect fit for Philadelphia, but a huge package deal could work out well for both sides.
Let's Get Ridiculous: Seattle Mariners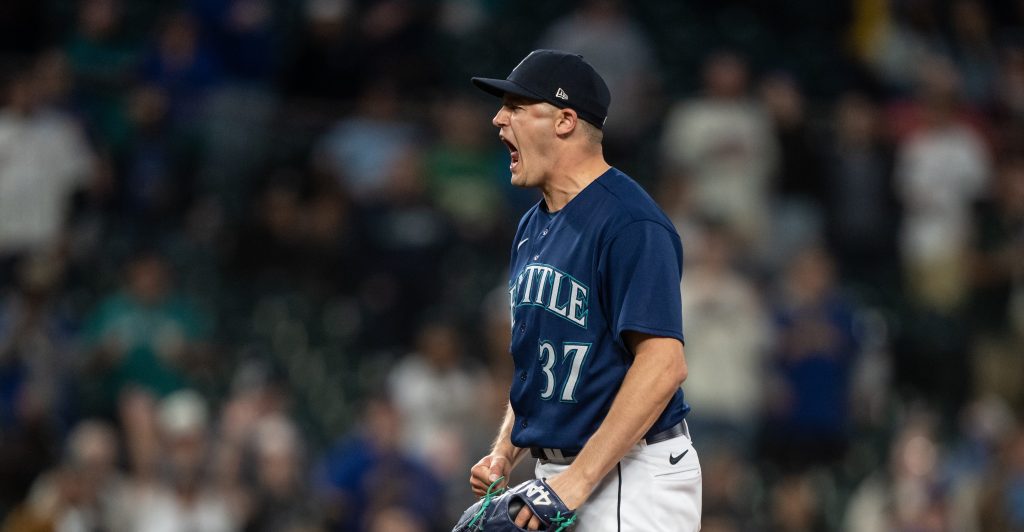 Okay, I know. I know! But hear me out. The Mariners probably aren't selling at the deadline. I don't think they should. But they are rumored to be listening to offers for Teoscar Hernández and Paul Sewald, and Jerry Dipoto is one of the most unpredictable executives in the game.
Hernández could be the right-handed bat the Phillies are searching for, and Sewald would give them one of the best bullpens in the National League. Moreover, if the Mariners are willing to trade Dylan Moore, he'd be a nice upgrade for the Phillies bench.
Unfortunately, the Mariners are said to be most interested in MLB-ready bats, and the Phillies don't have much to offer in that department. Seattle would certainly love Bryson Stott, but giving up Stott for Hernández/Sewald/Moore would be a step backward for Philadelphia.
The Phillies also have Johan Rojas to offer, but something tells me the Mariners aren't looking for a new center fielder…
Still, if Dipoto is interested in any of the Phillies' prospects, this would be a fascinating way for Dombrowski to fill some of his team's most glaring holes at the deadline.
The Fit
The chances here are less than 1%, but it's a fun idea. If nothing else, Dombrowski should certainly give Diptoto a call.