Analysis
The Paul Sewald Trade Is Paying Dividends For The Mariners
It wasn't easy for the Mariners to part with Paul Sewald, yet Dominic Canzone and Josh Rojas have made a huge difference since their arrival.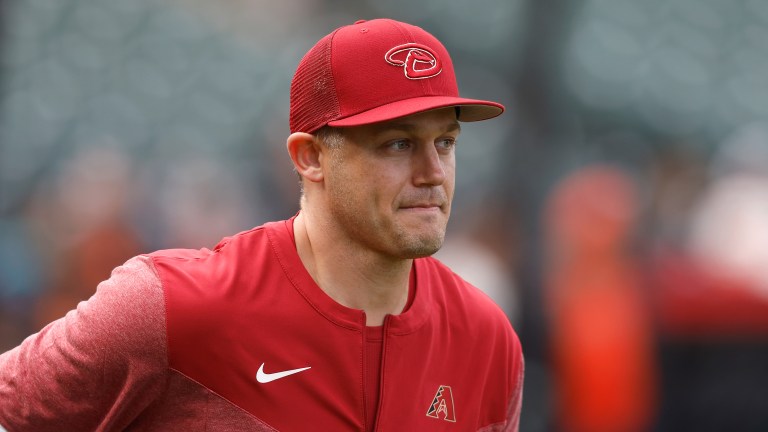 It is never easy for a team to lose a glue guy. A player that is truly beloved in the clubhouse.
It is never easy for a city to see a fan favorite leave town after growing such admiration for the player over a prolonged period of time.
And most of all, it is never easy to part ways with a guy who has been one of the better relievers in baseball over the last three years, especially for a team that had preseason expectations to compete for an American League pennant and one that relies heavily on the strength of their bullpen.
Yet the Mariners' season was truly ignited after the trade that sent Paul Sewald to the Diamondbacks. They did not settle on the return package. They did not want a haul of minor league bats that would not be ready to contribute.
As a result, they pushed for and received Dominic Canzone, Josh Rojas and minor league infielder Ryan Bliss in return. In fact, the Sewald trade did not get done until Rojas was included in the deal, as Jerry Dipoto pushed extremely hard to get him.
And the two big leaguers, Canzone and Rojas, have done wonders for Seattle so far.
Rojas could not have started much worse in his first four games with the Mariners, going 0-for-13 with three strikeouts and struggling to square up much of anything. But he hasn't looked back from there.
From August 11 until the end of the month, Rojas slashed .358/.404/.566/.970 with a 172 wRC+. He also managed to swat three home runs in those 16 games after not depositing a single ball into the seats with the Diamondbacks during the 2023 campaign.
Rojas has been a breath of fresh air out of the no. 9 spot in the Mariners order since his arrival, serving as a true second leadoff hitter before the lineup gets flipped back around to J.P. Crawford. He makes a lot of contact, limits strikeouts, and walks at just over a league-average rate. He is proving to have really found his groove at the plate.
His second base defense has also given the Mariners a real shot in the arm. Rojas ranks in the 80th percentile of baseball in OAA (per Baseball Savant). He has corralled three OAA at second base in his 23 games with the Mariners.
Not to mention, his arm strength has also been a massive upgrade. By no means does Rojas have a cannon for an arm, but his arm strength is above average (58th percentile). In contrast, Kolten Wong's arm ranked in the first percentile of the league, which was evident when he could not convert his fair share of 4-6-3 double plays, along with some very poor relays to the plate. The Mariners no longer have that issue.
Canzone has barely scratched the surface of his big league career, yet the Mariners are already seeing his potential. He has what it takes to be an impact bat.
Over the last two weeks, Canzone has begun to surge. Since August 20, he is hitting .304 with an .848 OPS and a 132 wRC+. While he could still learn to work a few more walks, he is showing significant power similar to what he displayed throughout his minor league career.
He also has not shied away from the big moment. Canzone came up with a pinch-hit, two-run home run in the Mariners win on Saturday over the Mets, along with a tape-measure, game-tying home run in the series finale at home against the Orioles with the Mariners down to their final out.
Defensively, he has recorded two DRS and has shown off a very strong arm in the corner outfield during the early going in Seattle (86th percentile in arm strength).
What's more, his service clock has not even started yet. The Mariners have Canzone through the 2029 season, giving him a great opportunity to be a mainstay within the nucleus of the team for a long time.
Wong and AJ Pollock combined to play 116 games with the Mariners this season. They combined for just short of a -2.0 FanGraphs WAR.
Rojas and Canzone have combined to play 48 games with the Mariners thus far. The pair has already posted nearly a full WAR with their new ballclub. How is that for a trade deadline upgrade? Not to mention, both will be staples of the team going forward (Rojas is under team control through 2026).
You won't find anyone in the city of Seattle who has a negative thing to say about Paul Sewald. His presence both on and off the field cannot be understated during his time with the Mariners.
But relievers are often replaceable, as evident from the Mariners continuing to be a top-five bullpen group even without Sewald; they ranked first in the AL in bullpen fWAR during August. Meanwhile, Sewald has put up a 4.22 ERA, 5.32 FIP and 1.78 WHIP since arriving in Arizona.
For the Mariners to reel back such an impressive return package is paying dividends these days. The team would not be playing this well without Canzone and Rojas. Not even close.