Analysis
Seattle Mariners Trade Deadline Guide
Will the Mariners buy, sell, or stand pat at the upcoming trade deadline? Truthfully, we probably still don't know.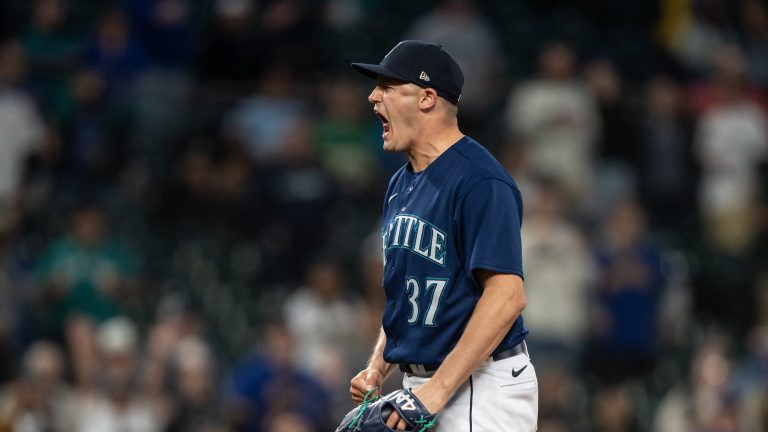 After an offseason of expectations following the conclusion of a 21-year postseason drought, the Mariners have been the epitome of average for the entirety of 2023. 
Between a lackluster offense that has featured regressing bats, a full 180 in late-inning/one-run success, and a failure to put together a prolonged stretch of wins, the Mariners have floated right at the .500 mark for what feels like an eon now. They have been at exactly .500 22 different times over the course of the year.
This puts them in incredibly difficult waters to navigate with less than a week to go before the trade deadline. And time is ticking. Do they buy, sell, or stand pat? Truthfully, we probably still don't know. The next few games may determine their course of action. But for now, all three options are very much on the table.
Position Players
Most of the position players aren't going anywhere. The only two with some uncertainty are Teoscar Hernández and Tom Murphy.
A free agent at the end of the year, Hernández has started to heat up over the last month and a half (seven home runs and a 117 WRC+ since June 1), despite a molasses-slow start. He could bring back some form of a return should Seattle decide to trade him away.
That said, if the Mariners intend to re-sign Hernández this offseason, trading him away is not going to inspire him to return. And truthfully, the Mariners may have no choice but to re-sign him. Their outfield picture in 2024 will, of course, feature Julio Rodríguez and Jarred Kelenic, but the last spot is currently a gaping hole. When scouring the upcoming free agent market, the list of impact outfielders is a short one, not to mention position players in general (aside from that Ohtani guy, of course). 
Murphy, meanwhile, has been scorching hot at the plate over the last few weeks (214 wRC+, six HR, 1.153 OPS in 57 plate appearances since June 1), and offense-first catchers are hard to come by.
While he will also be a free agent at the end of the year, there will absolutely be teams out there interested in an additional bat that can give their usual starting catcher a couple of days off their feet every week.
The Rays, for example, are undoubtedly in need of a boost behind the dish, ranking 22nd in the league in wRC+ from the catcher position. Not to mention, Seattle has made far more trades with Tampa Bay than anyone else in the Jerry Dipoto era.
The question for the Mariners is if they could really get enough of a return package to warrant a trade. And that should play itself out in the next week.
If they are to buy, it will likely not be a blockbuster move but rather a mid-level bat with more than half a year on his contract that can help the club in the long term.
Mark Canha has been thrown out there as a potential option, as he is not a free agent until 2025 and also has positional versatility. He can play the corner outfield, corner infield, can DH, and, up until 2023, has been a near three-WAR player each of the last several years.
More likely than not, if Seattle acquires a bat, it will be someone more along the lines of Canha than Paul Goldschmidt or Nolan Arenado.
Rotation
There is not much to break down here. The core and strength of the Mariners roster is the power and depth of their starting pitching. There have been ideas thrown out there (probably even a step down from rumors) about the club trading away Logan Gilbert if it meant getting back a young, impactful position player. But Seattle has no reason to do so unless they were offered a king's ransom. 
Luis Castillo just signed a five-year extension last September. Gilbert has four and a half years of club control. George Kirby has five and a half years. Bryce Miller and Bryan Woo have not even had their service time clock start yet due to being called up in May and June, respectively.
Robbie Ray, who is recovering from Tommy John surgery, will be back at some point next season and is not likely to take the opt-out in his contract after 2024. Marco Gonzales still has a year and a half remaining on his contract as well.
In other words, Seattle has a plethora of starting pitching that is at the top end of the league and isn't going anywhere anytime soon. Dipoto doesn't seem to have any plans to jeopardize that.
And because of this, don't expect the Mariners to add any rotational pieces, either. There was a point in time where a rental arm seemed plausible when there were talks about Woo getting shut down for the season due to an innings limit. But with the team stating they have no plans for that and that they will possibly go with a six-man rotation in August instead to manage some workloads, the idea has pretty much been squashed.
Bullpen
The cloud that looms over everyone's head is what will happen with Paul Sewald before the deadline. The veteran right-hander has had as good of a three-year stretch as anyone in baseball and also has a year and a half left before free agency.
He is showing no signs of slowing down either, channeling his usage of high fastballs and devastating sweepers to help anchor what has been one of the best bullpens in baseball for the third consecutive year.
As a result, teams are interested. Whether the Mariners are willing to trade him or not is still unknown. Truthfully, a lot of it will depend on the next few days. Because Sewald is not a free agent until the end of 2024, he could still very much help a Mariners team next year that will be expected to be very competitive, which is factoring into the decision.
Additionally, the haul back that teams have received for high-leverage relievers in recent years has not been riveting.
To use one example, Jorge López was traded from the Orioles to the Twins at the deadline last season. He had been one of the top bullpen arms in the game over the first half of 2022. The Orioles got back Cade Povich (a top-30 prospect with a near 5.00 ERA in Double-A this season), two additional pitching prospects in Juan Nuñez and Juan Rojas (neither of whom have made it above A-ball), and Yennier Cano.
Yes, Cano has been one of the best relievers in the game this year. But when he had made ten big league appearances at 28 years old with an 11.50 ERA at the time of the trade (despite a really solid minor league career out of the bullpen), did you believe that this is what Cano would turn into? I don't think anyone did.
Point being, as effective as Sewald has been, a return package such as that does not feel like one that guarantees Seattle any pieces to push them closer to the playoffs this season or the next.
Just to name a couple of potential suitors, the Diamondbacks and Dodgers could certainly use some help to bolster their bullpens, especially an arm as dominant as Sewald. Finding a trade partner will not be the difficult part. What it boils down to is whether or not the Mariners are blown away by an offer they receive and if they truly believe parting ways with Sewald is what is best for the future of the club.
Relievers are fickle, and judging by how many reliable bullpen arms the Mariners have pumped out over the last few seasons, they can be replaceable. But Sewald is different. Someone that executes against the heart of the opposition's order toward the end of every game can't just be found out on the street.
Conclusion
In all likelihood, the Mariners are unlikely to make many waves before August 1. It doesn't seem as if they are going to make many headlines as buyers. The loudest headline they could create is if they sell Hernéndez or Sewald, but even that feels like it's far from a certainty.
This team could very well stand their ground and roll with the pieces they have, which is a dangerous game to play for a ballclub that could sure use some reinforcements on the offensive side of the ball. 
But, it may be the avenue they decide to drive down, simply holding their chips and banking on a turnaround from a roster that was a 90-win team just a year ago and had the reigning world champion Astros on the ropes in all three games of the ALDS.