Analysis
MLB Injury Report: Reigning MVP Judge to Return This Weekend
After a nearly two-month stint on the IL, reigning American League MVP Aaron Judge is set to return to the Yankees lineup as soon as Friday.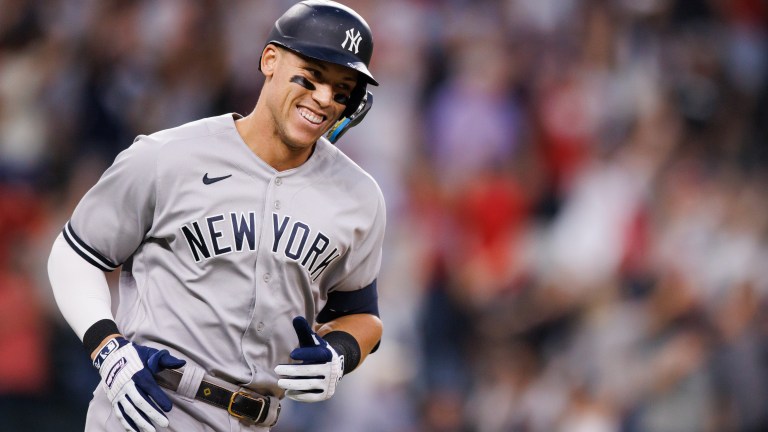 We're less than a week away from the Major League Baseball trade deadline. Already we've seen some big moves (Angels…buyers?), as contenders begin their final push for the playoffs. Still, there are other moves to be made before August 1.
But as we creep closer to next Tuesday, the injured list will undoubtedly play a role…somehow.
With that said, let's get into this week's injury report.
All Rise, here comes the Judge: Aaron Judge set to make return against O's
I had to channel my inner John Sterling with this one.
The New York Yankees are getting a big…very big…shot in the arm. Or should we say foot?
Joel Sherman dropped a bomb Wednesday afternoon when he said that, barring any setbacks, Aaron Judge would come off the injured list and rejoin the Yankees lineup Friday night when they begin their series against the first place (can you believe that?) Baltimore Orioles.
Judge's return, as ridiculously guarded as it was, is perhaps the biggest trade deadline move this year, especially considering the Angels have taken this year's MVP frontrunner Shohei Ohtani off the trade block. I wrote about the Yankees' deadline needs here, but no need they have is bigger than getting their captain back.
Judge's impact in this otherwise putrid lineup cannot be understated. With him in it, the Yankees were one of baseball's best teams. Without him, they are barely better than the basement dwellers. I saw a ridiculous stat this morning from Katie Sharp. Here it is.
I mean, what?
Okay back to Judge.
Even if Judge is only 75 percent healthy, that's still better than pretty much any acquisition they, or any other team in baseball, can make. If nothing more, it instantly lengthens the lineup. Now tack on a Cody Bellinger to that, and that may actually be something formidable down the stretch. Just so you have it, Judge was slashing .291/.404/.674 in 49 games played.
The Yankees next 10 games are all big ones. They have the Orioles for three games at Camden Yards, before coming back to the Bronx for three against the Rays and four against the now-healthy Astros. It's officially put up or shut up for the Bombers.
Cleared for Takeoff: Astros get Altuve, Álvarez back from injury
LOL @ everyone who thought the Astros didn't quite have it this year.
Yes, they were banged up. Yes, they didn't have the pitching depth of years past. And yes, their healthy players have struggled at times. But here we are – July 27 – and the Astros are just two games out of first place.
José Altuve and Yordan Álvarez were both on the IL with oblique strains. Altuve had been out since July 6, while Álvarez had been sidelined since June 9. With both stars out of the lineup, the Astros went 9-6 and won their most recent series against the first place Texas Rangers.
As Shrek would say, "that'll do Donkey. That'll do."
If you'll remember, Altuve missed the beginning of the season with a broken thumb, after he was hit by a pitch in the World Baseball Classic. Álvarez played in the team's first 57 games before he hurt himself, slashing .277/.388/.589 with 17 home runs.
But the Astros are getting even more reinforcements back. Starter José Urquidy is set to make his third rehab start Tuesday in Double-A Corpus Christi. In his last rehab appearance, Urquidy threw three innings, giving up four hits, two runs and a walk while striking out two. He's been out of the rotation since May 1 with right shoulder inflammation. If he's his true self upon return, look out. Houston will be ready for takeoff in the season's final two months.
Seager sidelined again: MVP candidate hits injured list for the second time
Now to the team the Astros are chasing in the AL West – the Texas Rangers.
MLB's darling has had quite the turnaround season, currently sitting at 60-43. In some way, it's miraculous, considering Jacob deGrom went down with an injury as early as he did. The Rangers have gotten some huge contributions up and down the lineup, but none bigger than their $300-million man Seager. In 66 games played, he's slashing an unreal .350/.413/.631, with 15 home runs and 29 doubles. He and Marcus Semien have been every bit as good as advertised up the middle.
BUT…and there's always a but.
Seager seems to be consistently snakebitten by injuries. He spent about a month on the injured list earlier this year with a hamstring injury. Now he hits the IL again, this time with a sprained right thumb. He suffered the injury diving into a base a few days ago. In his place, another revelation Ezequiel Durán has slid over to play everyday shortstop.
The report is that Seager is only hoping to miss the minimum two weeks. If so, the Rangers will have dodged a huge blow and should have their team at full health for the final two months of the regular season.
Mullins making progress: Orioles' centerfielder working way back from groin injury
From one shocking first place team to another. The Orioles are fully cemented as contenders, after they caught and passed the Tampa Bay Rays earlier this month. The O's then took two of three games from their new AL East rivals this past weekend.
Impressive, especially because they did it without their center fielder and table setter in Cedric Mullins.
Mullins is on his second stint on the IL, dealing with a groin injury. It's the same injury he suffered earlier in the season. The Orioles originally said he left the game last week with quad tightness, but a few more tests determined it was once again the groin.
Mullins' frustrating season is probably the only thing that hasn't gone the O's way this year. He's played just 69 games, slashing .259/.347/.454 in that time. He's a great power-speed combination at the top of the Orioles' lineup, and makes the lineup deadly from the first pitch of the game. In his place, Aaron Hicks was getting the majority of center field reps. That is, until he went on the IL with a hamstring strain.
Now, at least for the time being, it's Colton Cowser time in Baltimore. It'll be up to him to keep up the status quo for the next two weeks or so.
It appears as if Mullins is progressing well. Provided Cowher and the rest of the Birds can hold it together for a little while longer, he'll be ready to slot back in for the stretch run.
Other News and Notes
I wrote about Shane Bieber, and what his injury means for the Cleveland Guardians, here.
Now, we found out he's been transferred to the 60-day IL, effectively removing him from the trade market and possibly ending his season altogether. It's been a rough year in Cleveland.
Kris Bryant is on the injured list again, this time with a fractured left index finger. What a frustrating season for the former MVP. He was out roughly a month earlier in the season with a bruised heel, the same foot that gave him problems in 2022.