News
MLB Injury Report: Bieber Hits IL and Valdez Has a Scare
Shane Bieber's forearm injury clouds his trade value just days before the deadline, while Framber Valdez avoids an IL stint.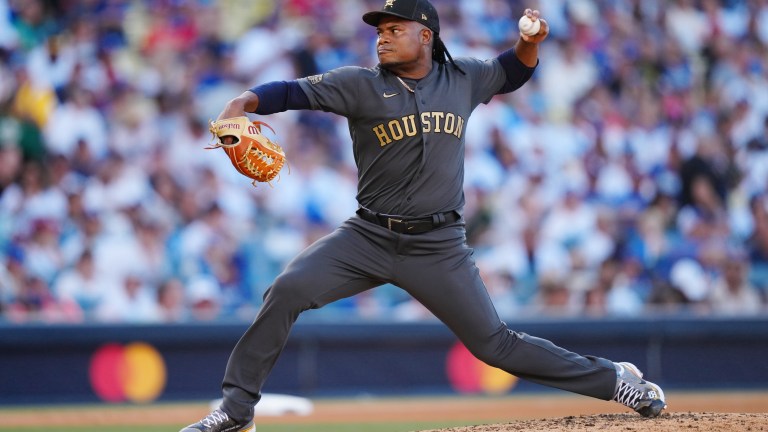 Buckle your seatbelts, folks.
We're venturing into the most exciting time of the Major League Baseball season. We have roughly two weeks for teams to decide if they're in or they're out and make the corresponding moves at the trade deadline.
Those moves, oftentimes, hinge on injuries. This year is no different.
Let's get into this week's report.
Guardians: Ace, key deadline piece Bieber lost to forearm injury
For all the complaining Yankees fans have done, their 50-46 record would still have them in first place in the AL Central. This is why all hope isn't lost for the Cleveland Guardians, despite their underwhelming 47-48 record.
They entered Wednesday just a game and a half back of the division-leading Twins.
But we know how this franchise likes to operate, combining frugal win-now moves with build-later trades. The most recent fit for that model happens to be their ace, Shane Bieber. The rumors about Bieber have swirled for months, since before the year started.
And to be honest, the Guardians might have been able to get more for Bieber before the year started. His numbers have regressed considerably from years past. His .284 xBA, .447 xSLG, 4.88 xERA, 46.3 HardHit%, and 19.4 K% are all the worst of his six-year career.
If you're a person who likes numbers, go take a peek at Bieber's Baseball Savant page. Particularly, take a look at his once-devastating curveball and where it is now compared to where it used to be.
But this is the injury report, not the analytics page. So let's get to that part.
Further complicating his trade market will undoubtedly be the forearm injury Bieber suffered. He's in the middle of a 'two-week-no-throw' period, which will undoubtedly require just as much time, if not longer, to ramp back up. That's really not ideal for an August 1 deadline.
This whole thing is so weird because it truly is a teeter-totter of possibilities. On the one hand, this team could use Bieber to help guide them to possibly a division title. On the other, they could do well to punt on the very much attainable AL Central and shift their focus to 2024.
Then there's the other see-saw. Every team craves pitching like a hormonal teen craves chocolate. In the same breath, the Guardians' outfield needs power.
Nobody really knows what will happen 12 days from now, but if Bieber's injury is really bad, that could probably solve the Guardians' conundrum for them.
Stay tuned…
Yankees: Donaldson back on IL, Yanks make highly anticipated call-up (plus, an update on that Judge guy)
Speaking of those aforementioned Yankees…
What a gong show it's turning into in the Bronx. The fan base is as toxic as it's been in 15 years, the team is an absolute dumpster fire mess on offense, and the manager is telling people who question his decision not to walk Shohei Ohtani Monday night, "When you manage the team, you can make that call." Hmm.
The best part? Nobody knows what's really going on with Aaron Judge, who, by the way, has been taking BP the past few days.
Fans have been clamoring to see Josh Donaldson yanked off the field in favor of Oswald Peraza, considering the former was hitting .142 in 106 at-bats this year. They got their wish in the worst way possible this past week, as Donaldson suffered a high-grade calf strain. The injury is bad enough that it may cost Donaldson the rest of the year, and perhaps the rest of his tenure in pinstripes.
You never want to see a guy get hurt, I want to emphasize that first and foremost.
But Donaldson's untimely injury did clear the path for Peraza to get a legitimate chance at third base. And while the rookie has made some questionable base running decisions, he's gotten on base at a nice clip and has made a few slick plays with the glove.
The funniest part, and by funny I mean confusing, is that Peraza is hitting leadoff in the lineup…a lineup he couldn't even crack four days ago. Now he's the table setter of it.
Is this the Yankees' way of showing him off for a trade, or their way of convincing themselves he can play in this infield long-term if they decide to move on from Gleyber Torres?
Again, who knows? But we'll find out.
Quickly on Judge: Rumor has it he'll be back for the Subway Series against the Mets. Oh yeah, and Nestor Cortes, Greg Allen and Jake Bauers have all started rehab assignments.
Astros: Valdez has injury scare as pitching needs loom larger
If you go on a rant about the Yankees, it's only fair you touch on the Astros, right?
They have been riddled with injuries all year, and somehow — at least, to the outside world — still find a way to be right in the thick of it. As good as the Texas Rangers have been, the star-depleted Astros are just 4.5 games back, with Altuve, Álvarez and others looming.
But the defending champs got a big scare this week when their ace Framber Valdez felt a "little pull" in his left leg during his start against the Angels. Here he is discussing it postgame:
As for what happened between the lines, Valdez left the game, the Astros' bullpen – taxed as they already were – blew it, and Houston lost 13-12. That one loss brought a lot of underlying issues bubbling dangerously close to the surface.
If Valdez misses any time, the starting rotation will be down its fourth key arm, further forcing them to rely on a group of unprovens to push them through the dog days.
It would, undoubtedly, also further overwork a bullpen that is not as deep as in years past. Bryan Abreu, Phil Maton, Hector Neris and Ryan Pressly all have more than 40 appearances this year. If that seems like a lot, it's because it is.
The trade deadline seems like a theme this week, so I'll make the pitch now.
The Astros need arms, both starters and relievers. Do they have the prospects to swing for a couple big arms? Maybe. That's for new GM Dana Brown to figure out. Baseball's a funny game. This feels like Brown's "entering as a defensive replacement" moment.
The ball was hit in his direction right away. Let's see if he can make the play cleanly before August 1.
Braves: Lefty Minter goes down with shoulder inflammation
There isn't really much to complain about if you're a Braves fan.
Yes, they've lost four in a row entering Thursday. But, this team MASHES, and they're going to eventually get some key pieces back from injury – most importantly, their big lefty Max Fried.
However, if the Braves did have a need or two, it might be in the back end of that bullpen.
That's why I mention A.J. Minter going down Saturday with left shoulder inflammation. He joins Nick Anderson (shoulder), Dylan Lee (shoulder) and Jesse Chavez (shin).
Minter's numbers are not great, but they don't really reflect how effective he is. He currently sports a 4.91 ERA across 40 1/3 innings, but really those numbers are a bit of an anomaly. There was a stretch in April where he was God-awful, but since then, he has a pretty tidy 3.04 ERA. Some of that corresponds with Raisel Iglesias coming back from injury to reassume the closer role.
Role aside, we know how good Minter is and how bad the Braves will need him come the playoffs.
The question for the Braves is how they're going to bridge the gap to Iglesias with some of these bullpen pieces on the shelf. I would think they'd have to be in play on a few trade candidates. Ideally, a left-handed reliever would be nice, but Kendall Graveman and Scott Barlow, among others, are solid options.
More News and Notes From Around the League
Just a few other things I wanted to mention.
As I write this, I see Jon Gray was knocked out of Wednesday's game against the Rays after taking a 112.1-mph Yandy Díaz comebacker off the leg. It looks like X-rays are negative and it's just a bruise, which is the best-case scenario. Hopefully, Gray doesn't have to miss time.
The Chicago White Sox, one of baseball's biggest disappointments this year, pulled slugger Eloy Jimenez from their game against the Braves Saturday with a groin injury. There was concern he'd miss time, but the big fella was seen doing some running in Queens on Tuesday. Here it is:
Jimenez was said to be available to pinch-hit Tuesday night, but he ultimately didn't. He was also said to be a possibility for Wednesday's lineup, but he sat out that day too.
More time on the IL would be a huge bummer for a guy who has missed a ton of time. Jimenez played just 55 games in 2021, 84 in 2022 and 61 in 2023.