Analysis
Free Agent Sonny Gray Showed He's Still a Top Starter in 2023
Sonny Gray had a spectacular contract year, helping lead the Twins to a division title and win their first playoff series since 2002.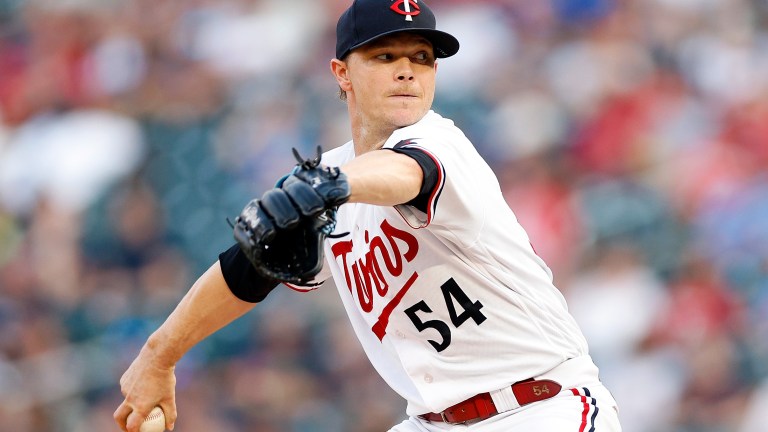 Sonny Gray has returned to prominence in the baseball world, a place many thought he would not find himself after a disappointing stint with the New York Yankees, and an up-and-down tenure with the Cincinnati Reds. His arrival in Minnesota, though, has revitalized his career, and his age-33 season was his best in a decade.
Gray's 2023 season got off to a spectacular start, catapulting him into early Cy Young Award consideration, and he finished the season leading all of baseball in Fielding Independent Pitching (FIP) and HR/9. He also finished second in the American League in fWAR for pitchers, ERA, and adjusted ERA plus.
Gray made 32 starts and threw over 180 innings, which is a significant workload for a pitcher in his mid-30s, illustrating his durability over a 162-game season.
By these traditional metrics, Gray was one one of the best pitchers in baseball this past season, and the advanced analytics support these findings. Gray was in the 99th percentile in Pitching Run Value, with a Fastball Run Value in the 96th percentile and a Breaking Ball Run Value in the 99th percentile as well.
Gray's sweeper was particularly dominant, as he recorded 108 strikeouts with the pitch, and opponents hit just .097 against it; this is a pitch that stacks up against any offering from any pitcher in the league.
The pitch had an incredible whiff percentage of 41.3, absolutely devastating hitters. Gray's sweeper had an average vertical break over seven inches better than league average, and over two inches more horizontal break than the average sweeper; the pitch just runs and dives more than hitters anticipate.
Another key to Gray's success this past season was his ability to keep hitters off balance. He is a true pitcher, featuring a six-pitch mix. He does not feature any pitch more than 30% of the time, and features five of his six pitches more than 10% of the time.
With offerings that have both arm side and glove side break used so consistently throughout the season, hitters were simply unable to anticipate Gray's pitch selection and were left to react, creating a lot of weak contact.
So what does all of this mean for Gray's free agency?
First, Gray's sustained success over the past two seasons (since the development of his sweeper) has shown that he still has staying power in MLB, and that he deserves to be mentioned in the upper echelon of pitchers.
Gray also benefits from a relatively weak free agent class for starting pitchers, and he easily fits into the top-five available starters. With relatively low supply and the constant demand for starting pitching, Gray stands to be in for a significant pay-day.
That being said, Gray will be entering his age-34 season in 2024, which has obvious implications for the type of contract he will sign.
While other members of the class like Aaron Nola may be able to work their way toward a five to seven year deal, Gray will likely not have the luxury of a long-term contract.
Instead, Gray's contract will likely fall in the three-to-four year range, but with a high AAV, one in all likelihood that will exceed $20,000,000. It seems like something in the ballpark between three years for $60,000,000 and four years for $75,000,000 will be the range in which his contract will fall; ideal for a team that has a lot of pieces in place but needs more starting pitching to get to the next level.
When thinking of teams that will be in the running for Gray's services, a few immediately come to mind. First is the Twins, who will likely try to retain Gray and keep their division-winning roster intact.
The Orioles and Reds also would benefit greatly from acquiring Gray, as they have young, talented rosters but lack both experience and starting pitching.
Out west, both the Dodgers and Giants would do well to bolster their rotations and may turn to Gray. Lastly, the Red Sox have lacked starting pitching for several years, and after getting under the luxury tax this past season are in a position to spend. Whoever lands Gray, though, will get an instant upgrade in their rotation and position themselves to seriously compete in 2024.