Analysis
How Will the Minnesota Twins Replace Sonny Gray
With their eyes towards 2024, the Minnesota Twins front office are charged with the task of replacing ace Sonny Gray in their rotation.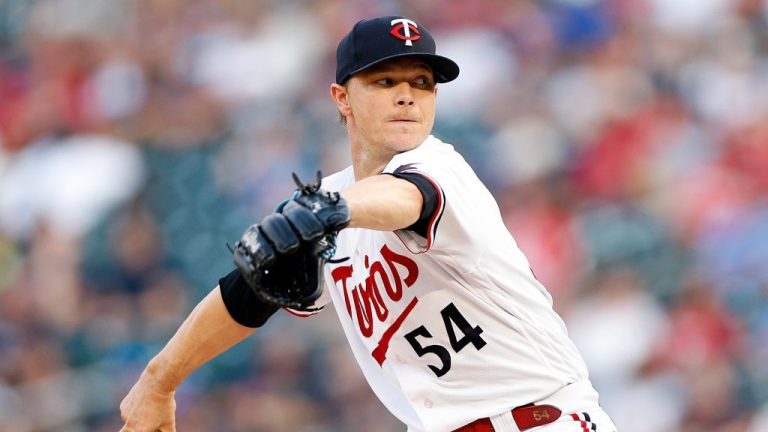 The Minnesota Twins had an excellent 2023 season. The Twins were able to win the AL Central as well as advance to the Divisional round of the playoffs on the backs of their excellent rotation. Leading that rotation was AL Cy Young runner-up Sonny Gray.
The Minnesota Twins rotation finished with the second-best ERA in all of baseball last season. This was in large part thanks to the efforts of Gray, Pablo Lopez, and Bailey Ober. With an offense that left a lot to be desired, the Twins needed the pitching to step up and it did.
But Gray declined the qualifying offer that was extended by the Twins this offseason. With Gray now officially a free agent, the Twins have some decisions to make.
How do they go about replacing Sonny Gray?
Do Nothing
This is the most simple option to replace Sonny Gray. The Twins could simply do nothing to boost the rotation and spend on offensive help instead.
If this is the route that the Twins decide to go, they will still have a solid rotation. A rotation of Pablo Lopez, Joe Ryan, Chris Paddack, Bailey Ober, and Louie Varland has the potential to become a top 10 rotation in baseball. While there is nothing flashy about it, they are solid from top to bottom.
I think that there is a slim chance of this happening for a couple of reasons. The first being that Louie Varland may be more valuable as a bullpen piece. Varland has shown that he can be a serviceable starter with a 4.82 ERA in 82 major league innings. With that said, Varland showed flashes of a shutdown reliever last year. He only threw 12 innings but posted a 1.50 ERA and struck out 17.
Another reason is that while the rotation would be strong, it would be incredibly thin. The Twins would be working with players such as Simeon Woods-Richardson, Brent Headrick, Randy Dobnak and others. That is less than ideal when it comes to rotational depth.
Ultimately doing nothing is a horrible option. The only bright side would be the retention of the compensatory draft pick they will receive when Gray signs elsewhere.
Re-Sign Kenta Maeda
Personally, I am a big fan of this move. Maeda is going to be a relatively inexpensive depth add. Spotrac has Maeda listed with a market value of $11.5M. Players with a similar market value include the likes of Jack Flaherty, Zack Greinke, and Lucas Giolito.
Of that group, I would rather have Maeda on a short-term deal.
Maeda is 35 years old and will turn 36 next season. However, he showed last season that he still has some juice in the tank. He was returning from an injury and struggled a bit early last season but finished strong. In the second half of the season Maeda threw to a 3.79 ERA in 71 innings.
His best days are behind him but Maeda would provide depth and be a solid option to be the number five starter for the Twins. Bringing back Maeda as well as making other supplemental moves could shore up this rotation to make another post season push.
Target Free Agents
There have been reports that the Twins front office is not looking to increase the payroll this year. Who knows just how true these reports are, but still it looks unlikely that the Twins hand out a massive contract this offseason.
Three potential free agent signings that make sense for the Twins are Marcus Stroman, Michael Wacha, and Wade Miley.
Stroman would be the closest thing to a big signing. He is coming off back-to-back solid seasons in Chicago and would form a formidable grouping with Lopez and Ryan at the top of the Twins rotation. I could see a three-year deal for somewhere around $50 million, potentially an opt out and/or an extra year.
Michael Wacha is a sort of middle ground between Stroman and Miley. Wacha is 32 years old with 10 years of MLB experience. He is coming off the best-two year stretch of his career but has been otherwise average. This wouldn't be an earth-shattering addition but certainly a good add.
Pair a Wacha signing with bringing back Maeda and the Twins will have added substantial depth.
Finally Wade Miley would be considered the value signing. Similar to a move for Wacha, pairing Miley with Maeda would make for good depth additions.
At 37 years old durability is certainly a question but the price tag could be enticing. Miley turned down a one-year, $10 million mutual option for the Brewers, so his representation must have thought he was worth more in free agency.
If the Twins are in fact not increasing the payroll they are likely priced out of players such as Blake Snell, Jordan Montgomery and Eduardo Rodriguez.
Make a Trade
Making a trade could be the best way for the Twins to add pitching if there are payroll concerns. If the Brewers are really considering blowing it up, the Twins should look to their neighbors to the east.
Corbin Burnes and Freddy Peralta would both be excellent additions for the Twins. Of the options discussed thus far, these two have the best chance of providing the Twins with the same or more productivity than Gray.
Burnes is in the final year of arbitration. Despite being one of the best pitchers in baseball, only having one year of control should make Burnes less expensive than he otherwise would have been. Burnes just turned 29 and will likely be a Cy Young candidate for the next five years at least.
In his last three seasons, Burnes has thrown 562 innings with a 2.94 ERA.
Arguably the best pitcher in baseball would be a huge, earth shattering addition. I imagine a package looking something like Tanner Schobel (MIN #7), Kala'i Rosario (MIN #19), and Cory Lewis (MIN #13) for Burnes. If it takes a little more to get Burnes, with how crowded the Twins infield is don't be surprised if top prospect Brooks Lee is on the table.
Peralta is a different situation than Burnes. While Peralta is not the pitcher Burnes is, he is under contract through 2026. Peralta has been very solid his last three seasons and would help the Twins to continue the theme of being without a true ace but solid throughout the rotation.
In 388 innings the last three seasons, Peralta has a 3.41 ERA with over 11 strikeouts per nine innings. A package of Danny De Andrade (MIN #10), C.J. Culpepper (MIN #14), and David Festa (MIN #9) could do it.
Re-Sign Sonny Gray
I said that it is hard to see the Twins chasing a big name starting pitcher. However, what should remain in the realm of possibility is re-signing Sonny Gray.
Gray was the heart and soul of the Twins rotation last year. All reports indicate he was beloved in the clubhouse. It would be a massive boost to be able to retain him.
At the end of the season, Gray indicated that there was certainly some desire to stay in Minnesota if possible. At 34 years old, I am sure that stability is an important factor when deciding where to play. Gray is loved by the fans in Minnesota and everyone would be happy to see him return.
Coming off a second place finish in Cy Young voting, Gray looks to be one of the best free agent pitchers available. A three-year deal around $65M likely brings Gray back to Minnesota and solidifies one of the best rotations in baseball.