Analysis
How Should the Yankees Handle the Trade Deadline?
Should they buy? Should they sell? Looking at what the Yankees should do at this year's trade deadline and some players who make sense in trade talks.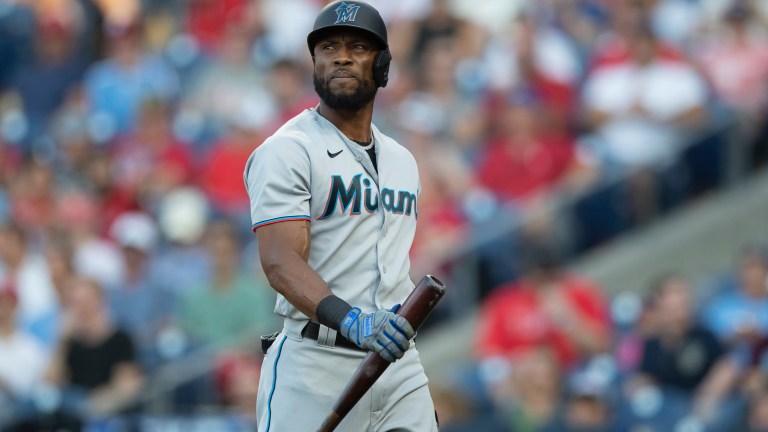 To buy, or to sell, that is the question. We're just a week away from the trade deadline and the rumors are really heating up. Per usual, the Yankees have been one of the most talked about teams regarding deadline moves. The difference this year is that many people have debated whether they should buy or sell. Just last Friday, the Yankees were sitting at 46-44 and nine game behind the first place Red Sox. The calls to sell were louder than ever.
However, the Yankees have won four of five games since then and now find themselves just 4.5 games back of a Wild Card spot. Now in the middle of a season-defining seven-game stretch against Boston and Tampa Bay, the Yanks appear to be buyers once again, and the next week will likely determine to what extent.
The Argument For Buying
If the Yankees decide to sell, they'd be selling low on the few players they have that are worth trading. The names that come to mind are Aroldis Chapman, Zack Britton and Luke Voit. All three of those players are either underperforming or injured at the moment. It could make sense to deal them down the road, but it's best to revisit those types of moves in the offseason when it's possible they've recouped some of their value.
This team is fully entrenched in a window of contention. Since 2017, they've made it to the ALDS all four years and advanced to the ALCS twice. Yes they're flawed, yes they've disappointed so far this season, but they have to go for it while players like Aaron Judge and Gerrit Cole are in their prime. The team also has glaring holes in both the outfield and starting rotation that aren't going away, and finding a way to address those needs at the deadline certainly makes sense. Even after last night's gut-wrenching loss to the Red Sox, the team has still done enough recently to go after a Wild Card spot.
Trade Targets:
Target: Starling Marte – Miami Marlins OF
Over the last few days, we've seen what the Yankees can look like by adding some speed and athleticism to the lineup. Players like Greg Allen and Ryan LaMarre have come out of obscurity to provide a spark to a Yankees team with 19 players currently on the Injured List. The team suddenly has life again. They've done it by stealing bases and running the base-paths well, two areas where New York has been pitiful this season.
Starling Marte can bring that, and more, to The Bronx. Yankees' center fielders rank 27th this season with a .638 OPS, and 25th with an 81 wRC+. Meanwhile, Marte is top six amongst center fielders in both OPS (.838) and wRC+ (134) in 2021. Additionally, his 19 stolen bases rank fourth in all of baseball. The Yankees have stolen 26 bases as a team this season. He's also a great defender (ranks in the 94th percentile in outs above average this season), and would finally give the team a quality glove up the middle.
I know he's another right-handed hitter, but who cares? He provides everything the Yanks are currently missing. Earlier this week, our own Aram Leighton (a Marlins fan) came up with a trade package that would put Marte in pinstripes. Seeing as he's a rental, it shouldn't cost the team anything crazy.
Target: Joey Gallo – Texas Rangers – OF
Compared to Marte, Joey Gallo is the much sexier name. Putting one of the best left-handed power hitters in the game in Yankee Stadium is enough to get your mouth watering. Despite being just 27 years old, Gallo has hit 40 or more home runs in a season twice. He already has 24 this year as well. The man is a machine.
Additionally, Gallo brings elite positional versatility. He has over 400 career innings at all three outfield spots, as well as both first and third base. Moreover, it's obviously been well-documented how bad Yankees' lefties have been this year (28th in MLB with a .633 OPS and 27th with a 78 wRC+). Gallo would help to fix that imbalance.
While Gallo is an outstanding player, I think Marte is the better fit. It would be great to have an elite left-handed hitter, but the Yankees don't need another all-or-nothing power bat. Gallo has never had a strikeout rate below 30% in any season. He has another year of team control, which does help fill left field in 2022, but it also makes him much harder to acquire than Marte. With a limited prospect pool to deal from, the Yanks would likely have to gut their system to outbid other teams for Gallo.
Target: Veteran Pitching
Everyone has been so focused on the Yankees adding a bat at the deadline (and rightfully so) that the team's glaring need for starting pitching has kind of been forgotten. No one knows when Luis Severino and Corey Kluber will return or how much they'll be able to contribute. Jordan Montgomery (3.96 ERA) and Domingo German (4.71 ERA) have both been inconsistent, and while Jameson Taillon has been better lately (1.47 ERA in three July starts), he still has a 4.60 ERA for the season. The team needs another reliable arm behind Gerrit Cole if they're going to reach the postseason, and make a run if they get there.
Obviously "veteran pitching" is extremely vague, so I'll throw out a few possibilities. If the Braves take a nosedive over the next week, Charlie Morton would be an ideal fit. He has a 3.65 ERA this season, and at 37 years old on an expiring contract, the cost to pry Morton away should be very reasonable. He also has a 3.38 ERA in 61.1 career postseason innings and would be a great postseason #2 behind Cole.
Another option is Kyle Hendricks of the Cubs. Chicago is going to sell at the deadline, we just don't know who. If Hendricks is available, the Yankees should go after him. The 31-year-old has a career 3.17 ERA, as well as a 3.12 ERA in 57.2 playoff frames. He's one of the most consistent and underrated pitchers in the game. Hendricks has two more years on his contract at a reasonable $14 million per year (plus a vesting option for a third year) and can help New York's rotation beyond 2021. But that will make him more costly than Morton. This is similar to the Marte/Gallo debate.
If those two don't work out, the Yankees can look to Jon Gray (Rockies), Tyler Anderson (Pirates) or Zach Davies (Cubs) as low-cost depth and insurance. All of those pitchers make sense considering Brian Cashman's previous acquisitions of Jaime Garcia in 2017, and Lance Lynn in 2018, for back-end rotation/long-relief roles.