Analysis
Freddie Freeman to Play for Team Canada in the World Baseball Classic
Speaking to media at All-Star weekend, Freddie Freeman announced that he wanted to suit up for Canada at the upcoming World Baseball Classic.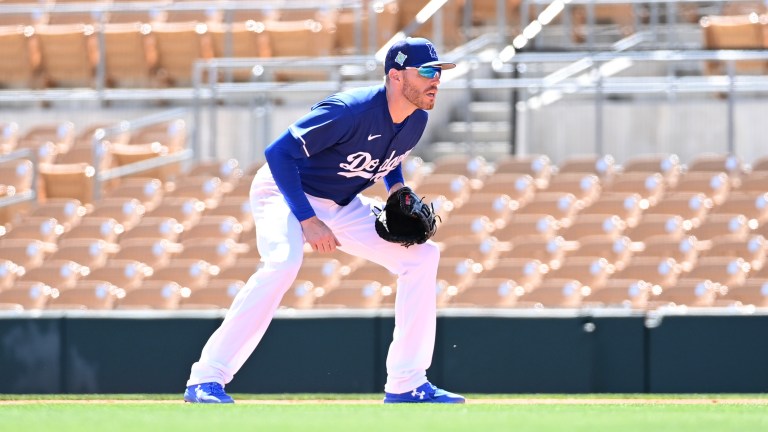 Freddie Freeman was in the headlines pretty much all offseason, as the first baseman became a free agent for the first time in his career. Drafted by the Atlanta Braves back in 2007, Freeman couldn't come to an agreement with the team he spent 12 seasons with and signed a six-year, $162 million contract with the Los Angeles Dodgers.
Named to the All-Star squad after posting a .321/.397/.530 slash line with 59 RBI and a .926 OPS through the first half of the season, Freeman was exposed to the media day and let the world know his intentions for the 2023 World Baseball Classic.
Speaking to Sportsnet's Shi Davidi, he appeared pretty candid on which team he wants to suit up for, "If they ask me, I'm 100 per cent in… I talked to Tyler O'Neill in St. Louis and Stubby Clapp is their first-base coach, I want to play for Team Canada."
Freddie Freeman's Canadian Roots
Although he was born in California, Freeman's parents both hail from Ontario, Canada and he also holds dual citizenship, which means he is eligible to play for Team Canada and has already done so in the past. Back in 2017, Freeman was on Canada's roster in the World Baseball Classic but the club went 0-3 in their pool, losing to the Dominican Republic, United States, and Venezuala with a -18 run differential. Freeman went 2-for-11 with one RBI and three strikeouts across the tournament.
While the result was not what Freeman or Team Canada wanted, the 2023 WBC is another chance for the country to redeem itself against some of the world's best players. It was announced that Canada will be in the same pool as the United States, Columbia, and Mexico, as well as a fourth team still to be announced from an additional qualifier set to be hosted in mid-to-late September (four teams in total will advance to the WBC).
Having Freeman on the squad will be a huge boost for Team Canada and I would imagine that he will be invited to join the team given his play on the field and ability to play first base. Canada does have two other eligible first baseman in Joey Votto and Josh Naylor, but the lefty-hitting Dodgers star has an advantage over both of them on the field.