Analysis
Chicago White Sox Offseason Outlook
The Chicago White Sox are about to enter a pivotal offseason, as they hope to flush a terrible season and get back to contending next year.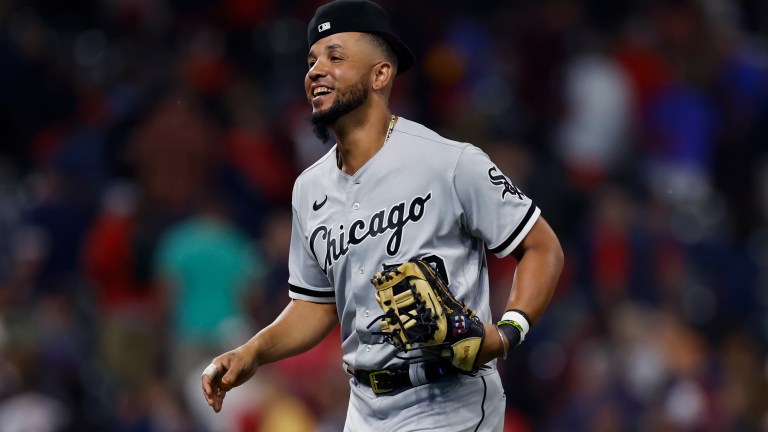 Coming in as the heaviest division favorite in the league and being tied for the fourth-highest World Series odds, it's safe to say expectations were high this year in Chicago. A team filled with talent all over the diamond coming off a cakewalk through the AL Central in the year prior, this team seemed destined for more this year.
And then…everything happened.
There's a lot to unpack as every single aspect of this organization failed in one way or another this year. This roster is undoubtedly more talented than a .500 team and should have been the serious contender that fans have been waiting to see since the 2005 World Series Championship team.
Many questions loom over this team starting with the managerial role and organizational strategy, in addition to how to improve a roster that is mostly full. The decisions made this offseason will determine if the White Sox come closer to 2021 and compete for the playoffs or if they'll remain stuck in mediocrity like this past season.
Finding the Right Manager
I think it's safe to say the Tony La Russa era was a complete and utter failure as Jerry Reinsdorf once again chose loyalty over winning. From clubhouse disconnect to in-game decision-making, and just sheer underperformance, it was awful. The White Sox have only one playoff win (At least it was an awesome win) to show for a manager that was supposed to bring playoff pedigree to an up-and-coming team.
Now it's time to find a coach that will lead a new era of White Sox baseball and create a winning culture in the clubhouse. There have been countless candidates brought up from fan-favorite Ozzie Guillen to legends like Joe Maddon to new options like Joe Espada. Names like Ron Washington and Bruce Bochy have been floated as possible candidates to return to a manager role. The list goes on and on but the direction the Sox go will say a lot about this franchise's plans going forward.
I'm not gonna sit here and act like I know which option is perfect and tell you that if they make the right hire it'll fix this team over night. In reality, there is no guaranteed fix and every manager option comes with a real possibility of failure.
However, I think it's time to move on from many of these "proven" but old options that continue to be the trend of the White Sox being hesitant to move forward into the new generation. Furthermore, the need to bring in a Spanish-speaking leader was more apparent than ever this past season.
A large portion of the talent on this roster comes from Cuba, the Dominican Republic, and other Spanish-speaking countries. Being able to communicate to a better degree with those players could seriously help the unity of this team.
I believe younger, analytically-minded candidates like Joe Espada and Matt Quatraro should be at the top of the list. Candidates like this have spent time coaching with some of the more successful modern teams and are fresh minds in the world of baseball. This shift in style could greatly benefit and shake up the mentality of this team heading into next year.
Another route would be the former player option with guys like Willie Harris or Carlos Beltran who are only fairly recently out of their playing days. Harris has been all over the White Sox news scene lately as a guy who seemingly could fit in with the vibe of the team. Beltran was in line to become the Mets' manager before getting implicated in the Astros cheating scandal. He would certainly be controversial but has many desirable characteristics for a new coach.
Regardless of what coach the White Sox ultimately choose to pursue, they absolutely need to create a new culture in Chicago that will lead to winning baseball.
Bring Back the Leader?
Jose Abreu has been the leader of this team essentially since he won AL Rookie of the Year in 2014. Even when doubted, he has continued to produce high-quality seasons and lead the Chicago offense every single year.
The expectation with the White Sox was that as Jose aged, the young stars such as Luis Robert, Yoan Moncada, and Eloy Jiménez would be able to take the reigns of the offense. However, due to injuries and underperformance, Abreu was once again the best offensive player on the roster this past year like he has been for the last decade.
To many fans, it may seem obvious to bring back the face of the franchise that has led the offense for so long, but it's not that simple. The White Sox have rostered 4-5 ideally first basemen and/or designated hitters over the past two seasons. I'll touch on how this has harmed the team more later, but Jose remaining on the roster will continue this problem into 2023.
As much as it would kill me and the whole fanbase to see him play in another uniform, it has to be at least considered. Moving on from Jose would allow 24-year-old Andrew Vaughn to take over at his natural position of first base and Eloy Jiménez to stay healthy while regularly slotting in at DH next year.
This decision regarding Abreu will not be easy, but having him, Vaughn, Jiménez, and Gavin Sheets on the same roster just doesn't make much sense.
Figure Out the Outfield
The corner outfield has continued to plague the White Sox for years as they've lacked consistency and health throughout the majority of the last few seasons. They attempted to address this issue with the acquisition of AJ Pollock in exchange for struggling closer Craig Kimbrel last offseason, but Pollock turned in the worst season of his career and thus did not alleviate any of these concerns.
Eloy Jiménez showed serious signs of his offensive potential coming to life this past season as he slashed .295/.358/.500, but his constant injuries and lack of defensive prowess may lead to him spending much more time at DH in 2023. Furthermore, if the Sox decide to move on from Abreu, it will open up first base for Andrew Vaughn and allow Eloy to become the primary designated hitter.
Over the last two years, the White Sox had such poor roster construction that natural first baseman Andrew Vaughn and Gavin Sheets were thrown into corner outfield spots simply because of their bats and the lack of other roster options. This can't happen again. Vaughn was dead last in the MLB this season with -19 Outs Above Average (OAA) and Sheets certainly wasn't great either with -5 OAA.
It's time to finally bring in a certified outfielder to play alongside Luis Robert every single day for this team. In an ideal situation, this should be a left-handed hitter as the White Sox have lacked balance in their lineup for a while.
The clear internal option comes in the form of right fielder Oscar Colas, the White Sox second-ranked prospect and Just Baseball's 86th in the league. He spent time at three different levels of the White Sox system in 2022 and proceeded to mash every step along the way by hitting over .300 at every stop with his OPS actually increasing as he climbed the ranks. Colas will definitely see the field sometime in 2023, but this shouldn't stop the team from adding a veteran that can play either corner and then primarily left field when Colas comes up.
Someone like Brandon Nimmo would fit perfectly for this team, but given the White Sox historic hesitancy to go big on free agents, they may get priced out of his market. A more affordable option could be Andrew Benintendi of the New York Yankees. The White Sox are familiar with him based on his time with Kansas City and his left-handed contact bat could balance this roster well.
Whatever form it may come in, the White Sox simply have to surround Luis Robert with a more stable outfield group that can defend the corners and balance the lineup next season. What they can't afford to do is start the season with Eloy Jiménez, AJ Pollock, and Gavin Sheets making up the corner outfield crew.
Second Base
The White Sox have been trying to find a second baseman for way too long. Josh Harrison was brought in to be a stopgap and filled that role adequately as he bounced back from a terrible start to produce a fine season for Chicago. However, he's obviously not the long-term answer.
Elvis Andrus filled in very well at shortstop in the late season after Tim Anderson went down with an injury. He quickly became a fan-favorite and could possibly fill in at second base but still is far from a long-term answer.
The market for free agents isn't great as Jean Segura and Kolten Wong headline the true second basemen market and they both have club options as well. The White Sox could dip their feet into the elite shortstop market and figure out the defensive alignment later, but this seems unlikely.
The other option then becomes an internal solution and likely some form of a platoon. While I doubt many fans want this option, it does appear the most likely in my eyes. Danny Mendick showed flashes last year while filling in early in the season and prospect Lenyn Sosa is an option after not really getting a true chance last year.
Top prospect Colson Montgomery could be ready by 2024 so maybe another stopgap is in order, but this position figures to be a weak spot once again for the White Sox regardless of what option they pursue.
Underperforming Stars
This section is hard to attack because there really aren't any solutions to provide. This question of what to do when your key players don't perform is something that I don't think many organizations in professional sports truly know how to handle.
The White Sox had one of the best farm systems in baseball five years ago and all of those highly-touted prospects are now with the big-league team. However, many of them were just straight-up bad in 2022. Furthermore, many of the "big signings" the team has added have failed to deliver.
Players like Yoán Moncada, Lucas Giolito, Yasmani Grandal, Joe Kelly, and AJ Pollock completely failed to help this team win in 2022. There isn't a clear solution with these guys as all five are under some form of contract for next season and their value is lower than ever.
It seems illogical to sell low on players who all had one of their worst career seasons, but is it even crazier to just hope for improvement?
White Sox fans have grown very frustrated with guys like Moncada and Giolito, who have shown star power in previous years but were terrible this year. However, the most likely situation with them is to just hope they can get back to the best versions of themselves.
The older veterans mentioned may quickly become DFA candidates if they are not able to quickly bounce back. All three of those guys were high-impact players in 2021, so there may be the hope they can get healthier and return to form, but the possibility of them simply being past their prime is still present.
For this team to improve next year they will need considerable improvement from these guys and if they can't deliver, it'll be time to move on from them.
Add More Arms
The White Sox pitching was generally not bad by any means in 2022. However, there were some spots that consistently did not deliver and some holes that need to be filled.
Johnny Cueto became somewhat of a savior to this pitching staff as his minor league contract turned into him being easily the second-best starter on this team all year. While the Sox would love to bring him back, he's likely to get serious offers elsewhere and the chances of him replicating last year in his age-37 season are slim.
Davis Martin showed a lot of promise in his rookie season but isn't quite at the level of being given a full starter role. This leaves a starter spot open and with the injury risk of Michael Kopech, maybe even a second addition would be warranted.
Dylan Cease, Lance Lynn, Michael Kopech, and *likely* Lucas Giolito will lead the rotation, but another addition should round that out. It seems unlikely that they'll be big fish hunting, but there are plenty of possible arms they could target to add depth and health to a rotation that needs it.
The bullpen is a separate issue as there was a lot of star power but the unit as a whole generally underperformed throughout the year. Injuries were abundant, but there were some spots that didn't deliver when called upon.
Veterans Liam Hendricks, Kendall Gravemen, and Aaron Bummer will lead the back innings and should be even better than last year with greater health. Furthermore, two former starters in Reynaldo López and Jimmy Lambert broke out last year as relievers and will be featured once again as key arms. They've also got Joe Kelly, who they can only hope improves next year.
The return of Garrett Crochet from Tommy John surgery may prove to be the biggest addition to this team as the 2020 first-rounder was electric in 2021. Adding a left-hander with the stuff that Crochet features will greatly benefit this group.
The addition of another consistent arm isn't a priority but should still happen as the likes of José Ruiz, Bennett Sousa, and Vince Velasquez should not be featured on the 2023 roster and certainly should not throw a combined 156.1 innings like they did this year.
2023 Outlook
The Chicago White Sox face possibly their most crucial offseason in decades as they have the ability to leave 2022 in the past and become the contender they looked like in 2021, but there is also a chance it gets worse in Chicago and they're forced to blow it up sooner than later.
This team has a real chance to right the ship and prove that they're the team many thought they were less than a year ago. This offseason is going to be very telling for what direction the organization is heading in, but ultimately we won't know until they hit the field in April. I expect this team to at the least compete with Cleveland for the division title in 2023. There's too much talent to not do so. Don't prove me wrong, White Sox.