Analysis
What's an All-Star Game Without All the Stars?
Alright, it's time to roll up my sleeves and fix absolutely everything wrong with the current All-Star selection process.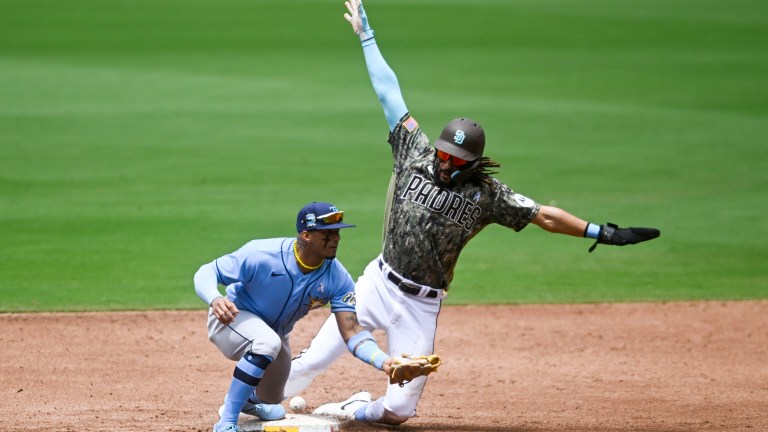 Most-Stars Game doesn't have quite the same ring to it, does it?
It shouldn't be controversial to say that the very best players in baseball belong in the All-Star Game. That's what the game exists for. So when some of the most deserving All-Stars are left on the outside looking in, I can't help but feel like the system isn't working the way it's supposed to.
Obviously, there's no objective way to determine the "very best players," and it doesn't help that everyone has their own opinions about the exact criteria for All-Star selection. For precisely those reasons, I'm not losing sleep over Logan Webb's All-Star snub. Sure, I'd include him among the top ten pitchers in the National League, but I understand he isn't a shoo-in, and I can see the case for the other pitchers selected in his stead.
However, there was no excuse to leave Wander Franco off the original roster or to snub Fernando Tatis Jr. entirely. Regardless of your favorite stats or personal voting criteria, Franco and Tatis are two of the biggest stars in the game. Any selection process that leaves players of that caliber out of the All-Star Game (or in Franco's case, off of the original All-Star roster) is a piss poor system. Pardon my language, but it's true.
Look, I get that the fan vote is essentially a popularity contest, and I'm fine with that. Really, I am! Major League Baseball overlooks the fans so often that I'm never going to complain when the fans have an opportunity to voice their opinion about what they want to see on the field.
I also understand that the players (or at least most of them) aren't poring over FanGraphs leaderboards and Baseball Savant searches when they cast their ballots. The player vote is more of a reflection of a guy's reputation around the league than his statistical performance. And I'm fine with that too! I think it's nice the players get a say, and I know that player-voted honors mean more to many of these guys than anything voted on by fans or writers.
You know what else? I also like the rule that grants an All-Star representative to every team. Sure, it's a little silly to give a player an honor they don't deserve, but it's not really about the players or their teams – it's about the fans. As a kid, it meant a lot to me that I could always count on seeing a player from my favorite team in the All-Star Game. I didn't know who technically "deserved" the honor; I just wanted to cheer for someone in a Phillies cap.
Now, I know what you're thinking: "Leo, don't you understand that the fan vote, the player ballot, and the "one All-Star for every team" rule are precisely what cause the All-Star snubs you're so upset about?"
Yes! I do understand. I promise I do. The current All-Star selection process inevitably leads to snubs. But there are ways to fix that without removing the rules that actually work.
After all, the league makes the rules in the first place, so there's no reason they can't change them when they need to. Need proof? Look no further than last year's game, when Albert Pujols and Miguel Cabrera were selected as honorary bonus All-Stars.
So what do I propose to fix this broken system? Let me break it down for you.
Keep the fan vote the same.
Keep the player vote, but only winners from the player ballot should make the All-Star team.
Select the entire roster before appointing All-Stars for teams without representation.
Don't worry about roster construction.
No relying on injury replacements to fix mistakes.
More discretion in selecting injury replacements.
Both leagues should get the same number of All-Stars.
The Fan Vote
First things first, keep the fan vote exactly the same. No changes necessary. (Except, maybe let the fans pick a pitcher or two? But that's a conversation for another day.)
The Player Vote
The first change I would make? No runners-up from the player ballot.
Under the current system, if a winner from the player ballot is already the fan-voted starter, the runner-up on the player ballot is named the reserve instead. I think that's ridiculous.
I've already explained why I like the player ballot: It gives the players a voice and a nice way to honor their colleagues. So as long as the players' first choice is going to the All-Star Game, who cares if they're also the fan-voted starter?
What's more, being the runner-up is not the same as being the second choice. To find the players' actual second choice, you'd have to use a ranked ballot system or remove the first choice from the ballot and start over.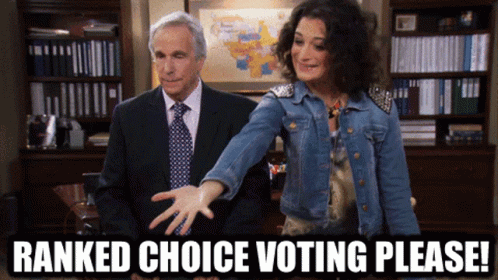 Think about it this way: I bet the vast majority of players voted for Ronald Acuña Jr., Mookie Betts, and Corbin Carroll to start for the NL in the outfield. Those were the three obvious choices. That being the case, the players who voted for Nick Castellanos and Lourdes Gurriel Jr. were probably a small minority.
If all the players who voted for Acuña, Betts, and Carroll got to vote again, they might have selected Tatis. I can't guarantee that (especially considering his recent suspension), but it's certainly possible.
Therefore, if the winner from the player ballot is already the fan-elected starter, the reserve at that particular position should become another league selection. No more of this "runner-up" nonsense.
One All-Star for Every Team
My next change? I would select the entire roster before ensuring every team has an All-Star. That means there should already be nine starters, eleven reserves, and twelve pitchers before anyone is chosen for any reason besides merit.
After all, guys like Michael Lorenzen and Elias Díaz know why they're there. There's no reason to pretend they're All-Stars for any reason other than the crappy teams they play for. I'm happy to include them, but they're not a top priority.
Roster Construction? Who Cares!
This is a big one for me. As long as each league has two guys that can handle every position and enough pitchers to get through nine innings, I don't care about roster construction for the All-Star Game. Thus, when the league selects All-Stars for unrepresented clubs, they should just pick the best player on each team, regardless of his position.
If that means adding two extra catchers, three first basemen, or four relievers, so be it. The All-Star Game is all about showcasing the best talent the league has to offer.
All-Star Injury Replacements
I'm pretty passionate about this one, too: The league shouldn't rely on injury replacements to address the biggest snubs. The most deserving players should be on the All-Star rosters as soon as they're announced.
When Wander Franco was snubbed, we all knew it was only a matter of time before he was chosen as an injury replacement for Aaron Judge or Yordan Alvarez. But now there will always be an asterisk next to Franco's first All-Star selection, and that's not fair.
On the other hand…
The League Needs More Discretion
I don't want the commissioner's office to rely so heavily on injury replacements, but at the same time, they should be able to use those replacements properly when they need to.
Under the current system, if a position player is injured, the next runner-up on the player ballot automatically takes his spot. This is the case until the top three finishers on the player ballot are all All-Stars, at which point the league can choose the replacement.
This year, when Dansby Swanson had to back out of the game, Geraldo Perdomo was named his replacement because he was the next-highest finisher on the player ballot. I understand that the NL needed another shortstop – it's not fair to ask Orlando Arcia to play the whole game – and I really am happy for Geraldo Perdomo.
However, this was the perfect opportunity to right a wrong and give Tatis the All-Star spot he deserved. No, he's not a shortstop anymore. But we all know he can play the position, and he's certainly capable of covering short for a few innings in an exhibition match. Instead, he had to watch as yet another less deserving player was named to the All-Star roster instead.
Equal Representation at the All-Star Game
Both leagues should get the same number of All-Stars. That seems like a pretty simple concept. Yet currently, the AL has two more team members than the NL because the AL had more players who required replacements.
Doesn't that seem arbitrary?
I think replacement players at the All-Star Game are silly, but I also understand why they're necessary.
On the one hand, it's ridiculous that a player can receive such a high honor simply because the guy who was better than him is dealing with a sore shoulder or an achy back or just happens to be pitching the Saturday before the All-Star break.
At the same time, I understand that substitutions are necessary; after all, nobody plays more than a few innings at the All-Star Game. (Well, at least they don't anymore…)
But if there are going to be replacement players at the All-Star Game, and if they're going to be treated and remembered as legitimate All-Stars, then we need to treat them like honorees and not just replacements. And if the AL is going to honor 40 players, the NL should get to honor 40 of their own as well.
The Final Failsafe
The solutions I've laid out should prevent almost any major snub, but eventually, someone will fall through the cracks.
Therefore, as a final failsafe, the commissioner's office should be able to use its best judgment to fix any egregious mistakes. If that means naming an extra All-Star or two, so be it! It's not a weapon to be wielded lightly, but sometimes someone just needs to step in and do what's right when the system has clearly failed.
Just to be clear, I'm not some big fan of the commissioner's office. I'd rather give everyone reading this my SSN than give Rob Manfred an extra ounce of genuine power. But like it or not, his office is in charge of making these decisions, and I'm here to fix the All-Star selection process, not to start a revolution. Moreover, as much as I distrust Manfred, I can't deny that the league is better at picking All-Stars than the players or the fans.
So there you have it, my proposal for fixing the All-Star Game.
You probably disagree with at least something I wrote, and that's okay. I get it! Sometimes it's the most trivial and subjective topics that spur the most debate.
As trivial and subjective as it all is, I needed to write this treatise to get the fury off my chest. Now, I can sit back and enjoy tonight's festivities. I promise I won't still be stewing over snubs when Gerrit Cole throws his first pitch.
That's the beauty of baseball; it makes me so passionate that I can write a 2000-word angry essay on All-Star selection, but as soon as I turn on a game, all that negativity melts away.