Analysis
How Should You Value Wander Franco On Your Fantasy Team?
Wander Franco debuted at 20 years old. Is he a must-add in fantasy baseball?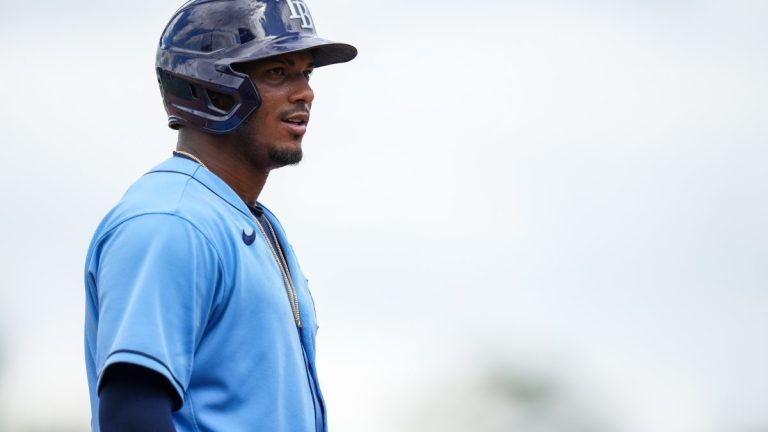 Alright you filthy animals, I'm in the mood to be canceled. I'm just going to lay it out there, do with this info what you please. Cancel me if you must. Here's the take: if you're lucky enough to have Wander Franco, the top prospect for the Tampa Bay Rays and consensus top prospect in all of baseball, then you should be on your computer, smartphone, tablet, Jitterbug, whatever device you can find contacting the managers in your league in an effort to trade him away.
Now, let me be clear, I'm not saying this is your prototypical sell-high candidate. Wander Franco — whose first name better elicit some S-tier branding and merchandising or someone is going to pay — is a 5-tool player that could very well be the biggest superstar the Rays have had since the prime days of Evan Longoria. This isn't a guy like 2017 Eric Thames who got off to an absurd start and was likely due for a regression (.248/.374/.562 line with 23 HRs in 79 games after having been away from the majors since 2012). Instead, this is a situation where you are capitalizing on the hype and, in my experience playing fantasy baseball, selling high on rookies is the strategy to go with.
If you're in a redraft league (dynasty league guys and gals you are obviously in HODL mode regarding Wander Franco), the important thing to do is set realistic expectations. Franco is a rookie and trying to project rookies is for the most part a coin flip. I don't care about whatever these prospect nerds at this website tell you: everyone is bound to have some struggles. For example, you might get Fernando Tatis Jr. level production (.317/.379/.590 with 22 HRs and 16 SBs in 84 games), or you could get Vladimir Guerrero Jr. (.272/.339/.433 with 15 HRs in 123 games). With the former, you hit the jackpot, the latter, not so much. Guerrero's production was far from terrible, but I can bet that his pre-season value and expectations made it quite the disappointment.
Just a few weeks ago, we saw Jared Kelenic — a top prospect for the Seattle Mariners — struggle mightily in his brief stint with the team. While even at peak levels of cynicism I won't go as far to say that Franco is going to be demoted, but who's to say he won't also run into a massive rookie wall? Instead of taking the gamble, I'm looking to use Franco as a way to acquire other great, more proven shortstops like Bo Bichette, Carlos Correa, or the slow-starting Francisco Lindor. If I'm given the opportunity to acquire these guys for Franco, I'm pulling the trigger. If you can parlay a rookie that hasn't played a single Major League game into a top-50 player, that's a win in my book.
Furthermore, the other aspect to consider is that the shortstop position in 2021 is insanely deep. Now, if you're someone in a super deep league that ended up with Freddy Galvis as their only shortstop, or had the misfortune of Corey Seager getting injured, then you can't afford to trade Franco. But, because of the depth of the position, it's most likely the case that you're in a position where, at worst, you may have someone like Javier Báez; he may not be at the top tier, but his HRs and SBs make him a perfectly fine option. Remember the barren wasteland of a position shortstop used to be in 2014 with guys J.J. Hardy and Starlin Castro being rostered in every fantasy league? Báez would've been a top-3 guy back then. The landscape has greatly improved since then, it's not nearly as barren as it once was, move Franco if you can afford it.
Look, it gives me no joy to be a party pooper; party poopers are the worst. Saying that young players are being overhyped is the kind of forced contrarianism that has no place in this sport that should be relishing young, exciting talent at every turn even if it can get a bit hyperbolic. But, if you're playing for this year, Franco could put you over the top due to his value never being higher than it is right now. Selling on Wander Franco isn't an indictment on his abilities as a player; it's simply a more reserved way of handling an inexperienced player and giving yourself better odds to win your league.