Analysis
2023 MLB Offseason: 25 Predictions That Will Come True
The Hot Stove is picking up steam, with free agency open and trades being discussed around baseball. Here's a look at what could take place.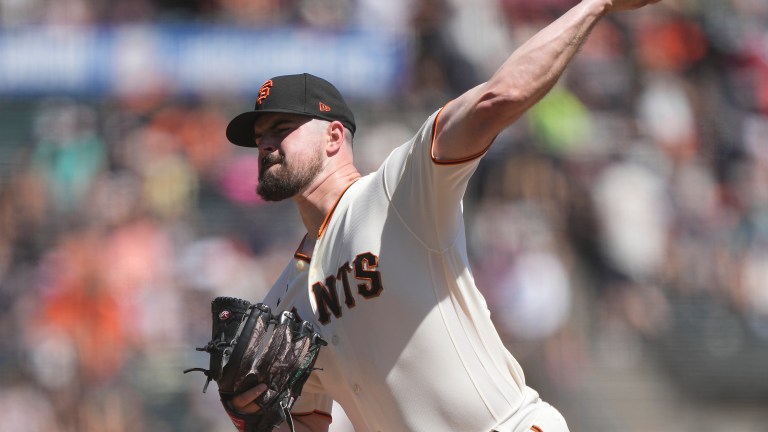 The offseason is my favorite. It's time for hypotheticals that will eventually amount to nothing. But let's have some fun. Let's speculate. The fact you're even reading this article means you love the "what if" game, and I'm here to deliver.
We've seen some deals already come to fruition. Edwin Diaz signed the largest contract for a reliever in MLB history. Aroldis Chapman had the previous high of five years for $86M, but Steve Cohen decided his man was worth $16 million more. It's called having a hedge fund, maybe you should try it. The owners of the Padres don't have a hedge fund, but they decided Robert Suarez was worth a five-year deal in the bullpen.
The Astros parted ways with their General Manger James Click. The Astros thought he was too nerdy and didn't have the guts needed for a World Series, even though he made the ALCS every year and won a World Series. I like the move as a Yankees fan. They should trade Framber Valdez and Yordan Alvarez to the Yankees.
Ji-Man Choi is a Pirate. That's a Major League Baseball player getting traded to a Major League Baseball team. Pretty cool.
This piece is inspired by Jim Bowden's article on the Athletic, where he dove into his top 25 predictions. Instead, I did my top 20 and then my favorite submissions that you all sent me on Twitter.
Aaron Judge signs with the New York Yankees for nine years, $340M. No need to get your calculators out, that's just under $38M per year. Mike Trout signed a 12-year deal a few years ago at just below that annual value, so it's not an overpay when you consider what Aaron Judge has done in pinstripes. Judge won the Rookie of the Year in 2017, and since then, he is the MLB leader in fWAR, edging out Betts, Trout, and Jose Ramirez. He had a season for the ages, and if the Yankees don't sign him, there will be riots in the Bronx.
Carlos Correa signs a 10-year, $300M deal with the Philadelphia Phillies. If you ask Phillies fans, they are getting Turner, Bogaerts, and Correa to sure up their infield. Dave Dombrowski will spend, and they have the luxury of needing an infielder in the biggest shortstop market in recent memory. Turner is the best of the bunch and has the East Coast connection, but the Phillies need defense. Correa is a Platinum Glove award winner and would allow Stott to move over to second. This is the best fit for Correa.
Jacob deGrom signs the largest annual contract for a pitcher, ever. His teammate, Max Scherzer, signed a three-year deal worth 43.3M per year last offseason. Jacob deGrom is younger at the time of signing and is simply a better pitcher. When deGrom is healthy, he might be the best pitcher of all time. I wouldn't be shocked to see him get $50 per year. I've narrowed it down to the Mets and Rangers. Which means he will not sign with either of them.
Trea Turner signs an 8-year, $280M deal with the Los Angeles Dodgers. Boring, I know, but the Dodgers need a shortstop. Why not bring home the man who's been one of the best players in baseball with you? Since 2019, Trea Turner is second to Aaron Judge in fWAR and played well this postseason. He put up a 38 wRC+ last postseason, but this year, he had a 209 wRC+ in the playoffs. The Cardinals make so much sense, but deep down they know they aren't getting him.
Dansby Swanson signs a six-year, $150M deal with the Atlanta Braves. Bored yet? Maybe the Angels take a swing at him, but the Braves don't seem ready to hand over the reins at short to Vaughn Grissom, and it's clear Dansby has become a real leader in the clubhouse. Dansby was born in Georgia, went to school at Vanderbilt, and has spent the majority of his career with the Braves. They'll bring back the hometown kid.
Jose Abreu signs a three-year, $45M deal with the San Diego Padres. I stole this one from our top 20 free agents article, but I think Elijah lowballed the number of years. The Padres will most likely part with Josh Bell, as he is also a free agent, and he didn't perform well (79 wRC+). Wil Meyers cannot be the option. Abreu is 35 years old, but put up a better wRC+ than he did last year even with the downturn in power. They could use a veteran like Abreu to pair with Machado, Tatis, and Soto.
Tyler Glasnow is traded to the Los Angeles Dodgers. The Rays are taking offers on the big right-hander and this is the offseason where it could happen. His contract is extremely back-loaded. He makes $5.35M this year but $25M next year. The Rays are sure to trade him at some point, but they'll get more if they do it now. The trade will look similar to the Jose Berrios deal where the Twins received two top-100 prospects. The Dodgers have six of our Top-100 Prospects and need pitching. Gavin Stone, Andy Pages, and Ben Harris could make it happen.
The Pirates don't trade Bryan Reynolds. Should I lie to you and say the White Sox make a move for the outfielder they need? I truly think he stays put, just as he has every offseason. The Pirates want the world for him, and other teams have reported they don't see him as a true centerfielder. That leaves a difference in opinion that will most likely not lead to a trade. On top of all that, it's reported he is very unlikely to be traded.
Carlos Rodon signs a four-year, $120M deal with the Chicago Cubs. He's signing a big deal with somebody after performing as one of the best left-handed pitchers in the game. The injury concerns are valid, but he silenced the doubters last season. He has Chicago roots with the White Sox, and the Cubs need pitching more than they need position players.
Xander Bogaerts signs a six-year, $150M deal with the Baltimore Orioles. Mike Elias, the owner of the Orioles, said they would "significantly escalate the payroll" this offseason and it should start with Bogaerts. Bogaerts doesn't project to play all six years at shortstop but they don't need him to. They can put Gunnar Henderson at third base for the time being and then switch it up in a few years. He has the AL East pedigree and would be a welcomed veteran presence to a young team gunning for a title.
Chris Bassitt signs a four-year, $80M deal with the Baltimore Orioles. I promise I'm not cheating even though this was also a prediction from our Top 20 Free Agents article. I added ten million more dollars to be different. I love this fit for the Orioles. They need a veteran innings eater like Bassitt who's been in enough big moments.
Anthony Rizzo and Andrew Benintendi return to the New York Yankees. I'm surprised you haven't left the article yet after all these ho-hum predictions. These two players proved to work well in New York and the Yankees still have the budget to bring them back. Benintendi will probably get more money, but Rizzo is a must-have for the Yankees.
Sean Murphy gets traded to the San Francisco Giants. I reeled you back in, didn't I? This is obviously a long shot, but the Giants will be busy this off-season. Joey Bart had a .660 OPS this season, I could see him being in the deal. The A's aren't afraid to buy a risky bat, they added Christian Pache in the Matt Olson deal. If the Giants miss on Judge, this could be the sneaky move they make.
Willson Contreras signs a four-year, $80M deal with the Houston Astros. This one feels like a lay-up because all the rumors are pointing to Contreras signing in Houston. I love the fit and I think it makes a lot of sense even if they bring back Maldonado.
The Toronto Blue Jays and St. Louis Cardinals make a blockbuster trade. So many ideas here that I just put the two teams that could create a perfect marriage of trade packages. The Cardinals need a catcher, and the Blue Jays have three of them. The Cardinals have an overwhelming amount of position players that the Blue Jays could use. The Cardinals could go big for Moreno or add the established veteran in Danny Jansen. Could a package of Dylan Carlson and Nolan Gorman work for Gabriel Moreno? It just might.
Justin Verlander signs a three-year, $135M deal with the Texas Rangers. No, I didn't black out and write down the wrong Texas team. It's likely he'll return to the Astros, but the Rangers need pitching and are willing to spend big. What's more important to Verlander at this stage, winning or making the most money? I wouldn't put it past him to take the biggest deal available after winning a World Series.
The Blue Jays and Marlins strike a deal. The Blue Jays need pitching and the Marlins need bats. If they get Carlson in a deal, that could free up Gurriel Jr. to be traded. Pablo Lopez could definitely be traded, it's all about finding the right players for the deal. These two teams make a lot of sense together. Lourdes Gurriel Jr and Danny Jansen for Pablo Lopez and Jake Eder, how does that sound?
Fred McGriff, Roger Clemens, Barry Bonds, and Don Mattingly make the Baseball Hall of Fame through the new contemporary era ballot. Hall of Fame debates are back and better than ever. These are four names who I think should be Hall-of-Famers. If you don't think the steroid guys should be in, I can see why. If you do think they should be in there, I agree with you. The Hall of Fame should tell the story of baseball. You can't tell the story without talking about Bonds' intentional walks.
The Mariners and the Diamondbacks make a trade. Similar to the Jays and Cardinals, I love the way these teams match up. The Mariners still have plenty of prospects the Diamondbacks could use even after their big deadline. Could I interest you in Emerson Hancock + other pieces for Daulton Varsho?
Brandon Nimmo re-signs with the Mets for six years, $120M. Let's end it on a boring note after I got you all excited about trade talks. The Mets seem to love Nimmo and they will need a center fielder if he leaves. The Rockies threw their hat in the ring, and all I think it does is push the price up for Steve Cohen who will eventually match it.
I asked you all on Twitter for your hottest takes for this off-season. Here are my five favorites.