Analysis
2023 Free Agent Profile: Chris Bassitt
Any team looking for a dependable veteran starter will be calling Chris Bassitt this winter, as he is one of the top arms on the market.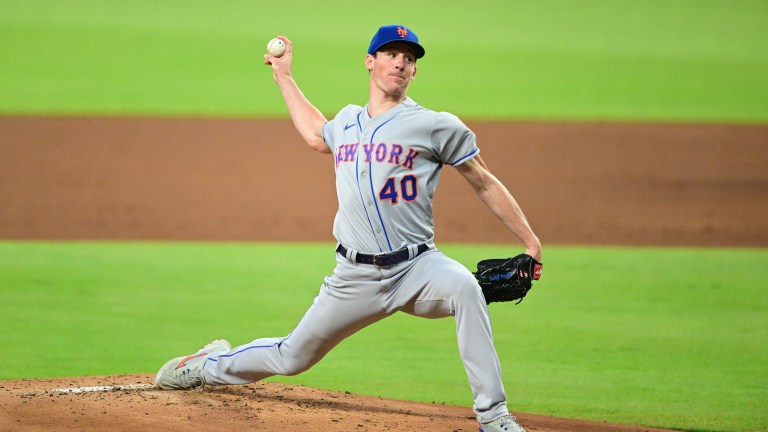 Position: Starting Pitcher
Throws: RHP
Age: February 2nd, 1989 (33 years old)
2022 Traditional Stats: 30 GS, 181 2/3, 3.42 ERA, 167 K, 1.14 WHIP, 2.7 fWAR
2022 Advanced Stats: 22.4 K%, 6.6 BB%, 3.66 FIP, 3.46 xERA, 3.72 xFIP, 0.94 HR/9
When looking at this year's free agent class, you would be hard-pressed to find a more dependable starting pitcher than Chris Bassitt. A career 3.45 ERA, coming off a season where he led the New York Mets with 30 games started and 181 2/3 innings pitched, Bassitt is as solid as they come.
While he may fall behind some future Hall of Famers like Justin Verlander, Clayton Kershaw and teammate Jacob deGrom, as well as Cy Young candidate Carlos Rodon, Bassitt remains one of the top starting pitchers that could be had in free agency this season.
Path to Free Agency
Drafted by the Chicago White Sox in the 16th round back in 2011, Chris Bassitt was a longshot to make it to this stage of his career. Most guys drafted that late are lucky to make their MLB debut, much less enjoy a eight-year big league career that brings you to free agency.
Bassitt has worked himself into being one of the more dependable starters in baseball, but it was a long road to get there. The right-hander actually did not even begin his professional career as a starter, pitching out of the bullpen for most of his first two seasons. In 2013, the White Sox finally converted Bassitt to be a full-time starter and he began to flourish.
After pitching to a 3.08 ERA across 26 starts split between High-A and Double-A, Bassitt was assigned to play in the Arizona Fall League. He stood out there, pitching to a 0.90 ERA in 10 innings pitched.
A broken hand limited Bassitt early in 2014, but he finally made his MLB debut at the end of August, pitching in six games down the stretch. After the season, Bassitt was one of four prospects sent out in a trade that landed the White Sox Jeff Samardzija. That deal is certainly one the White Sox would like to have back, as Marcus Semien was sent to Oakland along with Bassitt.
Bassitt began the season in Triple-A in 2015, but ultimately appeared in 18 games (13 starts) for the Athletics and pitched to a 3.56 ERA. Bassitt went down the following season, making just five starts before needing Tommy John surgery.
After missing all of 2016 and 2017, Bassitt finally returned to a big league mound on June 9th, 2018. He was still up-and-down between Triple-A and the big leagues, yet did fare well, pitching to a 3.06 ERA in 47 2/3 innings for Oakland.
Bassitt finally put together a full season in an MLB rotation in 2019, pitching 144 innings for Oakland. Across his last three seasons with the Athletics, Bassitt pitched to a 3.26 ERA, the 12th-best mark among MLB starters. He was effectively Oakland's ace, leading the team in wins, innings pitched and ERA during that span.
Prior to the 2022 season, Bassitt was traded to the New York Mets. In his lone season in Queens, Bassitt pitched to a 3.42 ERA. Similar to his time in Oakland, Bassitt led the Mets staff in starts, wins and innings pitched.
Now Bassitt enters free agency as a quality starting pitcher who has shown the ability to eat innings at the big league level. That is a very important skill to have that teams will pay a premium for.
Contract Projection
After pitching a majority of his career in the relative obscurity of Oakland, Bassitt's contract year came under the brightest of spotlights in New York City on the 101-win Mets. Overall, the way Bassitt performed under those circumstances was admirable, but some bad starts down the stretch may color his season.
In the final weekend of the regular season, the Mets squared off against the Atlanta Braves in a battle for the NL East. Bassitt had a rough outing where he didn't make it out of the third inning, allowing four runs.
Then in the Wild Card round, Bassitt pitched the deciding Game 3 and was outdueled by Joe Musgrove. Those outings shouldn't prevent Bassitt from getting paid in free agency, but they will leave teams hesitant to view him as a frontline starter come playoff time.
Bassitt has a $19 million player option, but is expected to decline it to hit free agency. The Mets could certainly extend him the $19.56 million qualifying offer, which would affect his market a bit in free agency. Bassitt could bet on himself for one more year, but there's a good chance he'd decline the QO to get the security of a long-term contract ahead of his age-34 season.
Robbie Ray and Kevin Gausman each hit free agency last year and went on to sign five-year deals in the $110-115 million range. Bassitt might have to settle for a four-year deal, but the highest end of what he is looking to make in terms of AAV is Gausman's $22 million.
Eduardo Rodriguez also signed a five-year deal last offseason, landing with the Detroit Tigers. His $77 million deal carried an average annual value of $15.4 million, which is probably a safe low-end barometer for what Bassitt will receive.
Top Five Landing Spots
New York Mets
Every year we have that free agent who is extended the qualifying offer and just says, "Yes, thank you very much I will return on that large salary and test my luck in free agency next year."
Bassitt is certainly a candidate to be that guy.
He could return and try to negotiate a longer term deal with the Mets, or just accept the challenge of pitching for a contract again, while getting to play for a team that will surely be looking to contend. More likely, he declines the QO, but could still very well return to the Mets on a deal through free agency.
St. Louis Cardinals
The Cardinals rotation got a big boost just last week, when Adam Wainwright announced that he would return for the 2023 season. Wainwright and Miles Mikolas represent two constants in the Cardinals rotation, while the rest of the pieces are variables at this stage.
Jake Flaherty and Steven Matz have injury concerns, while Matthew Liberatore is yet to establish himself at the big league level. Jordan Montgomery is added depth from this season, so the Cardinals could just stay internal, but if they decide to spend, Bassitt could fall into their price range.
Baltimore Orioles
With DL Hall and Just Baseball No. 3 prospect Grayson Rodriguez, the Orioles have some really impressive talent on the cusp of making a big impact in their starting rotation. What they could still use though, is a veteran to lead the way.
Bassitt could be the "ace" of the Orioles, leading the young staff through the regular season in hopes of making the playoffs. He is now the type that can anchor a staff in terms of eating innings and would set a great example for their young starters.
Boston Red Sox
The Red Sox need starting pitching and are always a threat to spend some money in free agency. If they however see the writing on the wall in bit when it comes to the talent in their division, they may opt to shop in the Chris Bassitt aisle of the free agent market, rather than the Justin Verlander, Jacob deGrom, Carlos Rodon aisle.
San Diego Padres
Chris Bassitt pitched for Bob Melvin for a large part of his career and was very close to his former manager. Could a reunion make sense for both sides this offseason?
The Padres continue to be one of the most aggressive teams in baseball when it comes to transactions and that is not expected to change this offseason. Bassitt could serve as the perfect fourth starter to add to a rotation that made it the NLCS this year based on the strength of their top three.
Prediction
Chris Bassitt signs a four-year, $70 million contract with the Baltimore Orioles
This is the type of prediction where we try to speak something into existence because the fit makes so much sense. Chris Bassitt is perfect for the Orioles right now. This is the type of reasonable signing a low-budget team can afford that would drastically improve their chances to make the playoffs for the first time since 2016.
With that said, every team in baseball could use Chris Bassitt. Who doesn't need a reliable above-average starter?
The Orioles are a logical fit, but they also might not be the best bet to win a bidding war. If Bob Melvin has A.J. Preller's ear at all, don't be shocked if Bassitt is right back on the West Coast next season.