Analysis
2023 Free Agent Profile: José Quintana
Left-hander José Quintana had a strong bounce back 2022 campaign that should see him net a solid payday this offseason.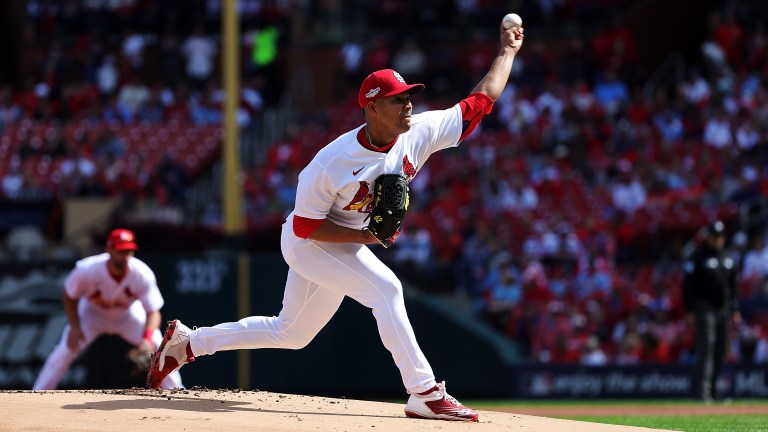 Position: SP
Throws: LHP
Age: January 24th, 1989 (33 years old)
2022 Traditional Stats: 32 starts, 165.2 IP, 2.93 ERA, 137 K, 1.213 WHIP
2022 Advanced Stats: 20.2 K%, 6.9 BB%, 0.4 HR/9, 3.86 xERA, 3.72 xFIP, 4.0 fWAR
José Quintana Finds his Groove in 2022
A 10-year veteran of the game heading into the 2022 season, southpaw José Quintana had struggled over the past few seasons while being juggled between multiple organizations. He struggled early in his career as well, bouncing between the Mets and Yankees organizations before signing with the Chicago White Sox as a Minor League free agent during the 2011-2012 offseason.
He would make his MLB debut the next year, making 25 appearances (22 starts) during his rookie season and spending roughly six years with the White Sox before being traded across town to the Cubs at the 2017 trade deadline. He became free agent-eligible following the 2020 season and spent last year split between the Los Angeles Angels and the San Francisco Giants.
The Pittsburgh Pirates signed him to a one-year deal worth $2 million for the 2022 campaign and the Colombian product became one of the top arms in the Pirates' rotation. Through 20 starts, the left-hander sported a 3.50 ERA with 89 strikeouts through 103 innings pitched.
He was moved to the St. Louis Cardinals at the trade deadline and only got better, allowing just 14 earned runs through 12 starts and 62.2 innings, authoring a 2.01 ERA. Quintana did not allow more than two earned runs per start after he joined the Cardinals and through the months of September and October, he only allowed 21 hits and three runs, striking out 28 while pitching to a 1.88 FIP and holding opponents to a .183 batting average.
For the season as a whole, he made 32 starts between he stops with the Pirates and Cardinals and pitched to a 2.93 ERA. He also led the league with his 0.4 HR/9, surrendering only eight home runs this season.
Quintana kept this hot streak going into the playoffs as well, starting Game 1 of the NLWCS against the Philadelphia Phillies, going 5.1 innings and allowing just two hits and one walk with zero earned runs. The Cardinals, however, eventually losing that game and later on, the series.
Heading to Free Agency
The veteran starter will be turning 34 early into the 2023 calendar year but any team looking to add a back-end rotation arm will likely have eyes on Quintana this offseason. While a multi-year deal might be risky given that a few rough seasons followed by one incredible season isn't the biggest vote of confidence, any team looking for rotation help that won't break the bank should be looking at the former White Sox left-hander.
That being said, Quintana will also likely be receiving more than the $2 million he signed for this past offseason, as a strong campaign like the one he just posted does warrant an upgrade in salary. The Cardinals could bring him back into the fold considering Adam Wainwright might not be returning next season and LHP Steven Matz missed this past season with a knee injury and is a bit of a wild card heading into next season.
Other teams like the Toronto Blue Jays, New York Mets, San Diego Padres, Los Angeles Dodgers, and the Boston Red Sox could potentially have some openings in the rotation this offseason and could look into adding Quintana on a short-term deal.
Whatever the case may be, a strong 2022 campaign has put the veteran starting pitcher back into the mix as a dependable rotation arm and if he can continue this form heading into 2023 and beyond, he could be the steal of the offseason.