Analysis
Adam Wainwright Will Return To Cardinals Rotation In 2023
Despite watching teammates Yadier Molina and Albert Pujols retire after this season, Adam Wainwright will be coming back to Cardinals in 2023.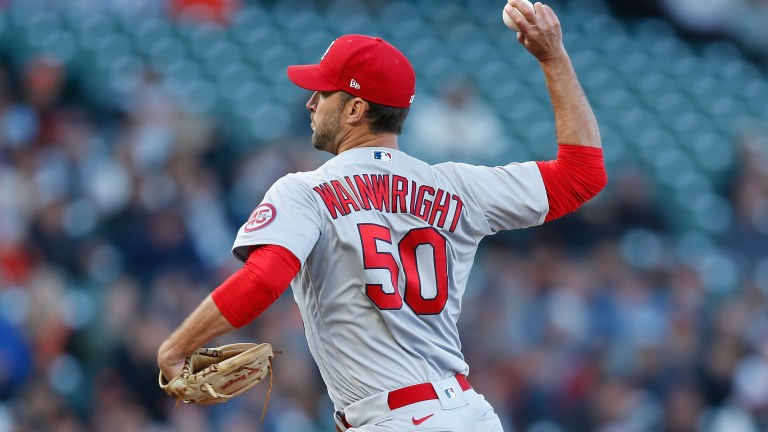 While Yadier Molina and Albert Pujols just rode off into the sunset, Adam Wainwright has decided his moment in the sun is not quiet over just yet.
According to Derrick Goold of the St. Louis Post Dispatch, Wainwright is set to return to the Cardinals rotation next season, as they have come to terms on a one-year extension.
Wainwright is 41 years old and will now return to the Cardinals for his 18th big league season. While he is not the same ace that was once contending for Cy Young Awards, Waino has become extremely effective in the later stages of his career.
Since the start of the 2020 season, only Sandy Alcantara has thrown more innings than Adam Wainwright. During that span he has pitched to a 3.34 ERA and has won 33 games. Wainwright is five wins away from joining the 200-win club, trailing only Justin Verlander (244), Zack Greinke (223) and Max Scherzer (201).
This past season, Wainwright pitched to a 3.71 ERA across 32 starts and 191 2/3 innings pitched. While Wainwright was solid for most of the year, things did go downhill for him down the stretch, as he pitched to a 7.22 ERA across his final six starts.
After they were eliminated from the playoffs though, Wainwright took to Twitter to explain what happened down the stretch in the following thread.
Clearly Wainwright has some unfinished business, as he would like to finish off his career on a better note than pitching to an ERA north of 7.00 down the stretch. If Wainwright returns healthy next season, there is no doubt he can once again be one of the better starting pitchers in baseball.