Analysis
Five Players Whose Fantasy Value Could Be Hurt at the Deadline
The top fantasy players who could see their role change after being dealt at the deadline that fantasy owners should be looking to sell now.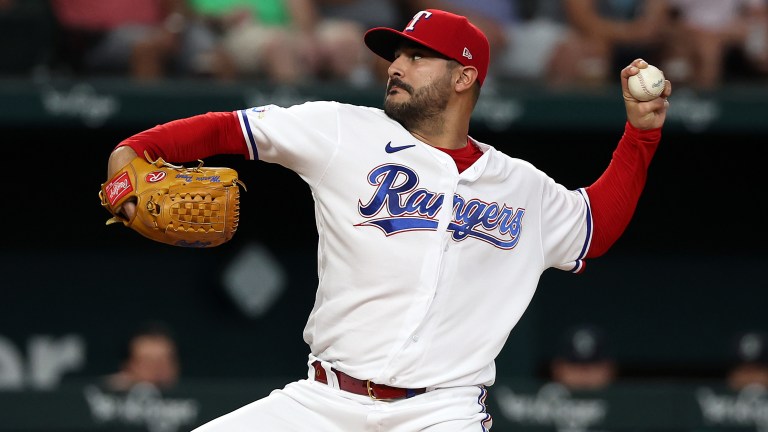 The arrival of the trade deadline is not always a positive for every player set to be on the move. For many players, they find themselves on better teams with a chance to compete for a World Series title. While that may be exciting, it also can come at a cost.
At the deadline, teams may look for players to fill a particular role their team needs to address to make a deep run. For these five players below, now may be the time to trade them in your fantasy league before they are dealt into a situation that may actually hurt their fantasy value.
Brandon Drury – Cincinnati Reds – 2B, 3B, OF
In standard Yahoo leagues, Drury has insane eligibility at second, third, and in the outfield. On top of that, he has arguably been the best waiver wire pickup of the season, posting a .279/.338/.535 slash line and hitting 18 homers and 18 doubles in the process.
The problem for him is he appears incredibly likely to be dealt, as Jon Morosi has reported. Drury will be a free agent at the end of the year and makes less than a million dollars, meaning the Reds are going to capitalize. Since it seems impossible Drury would be dealt to Colorado, he is inevitably going to head to a ballpark where the ball doesn't fly as well.
On top of that, he may be used as more of a utility piece on a team like the Dodgers (who have already shown significant interest in him). Considering his overall resume, it may be very difficult to overcome the dramatic change to a new organization. Less at-bats seem likely and all of this added together makes it feel like the height of his value is right now. Deal him at the height of his value before he is dealt to a contender.
Frankie Montas – Oakland Athletics – SP
While the wins category can obviously only improve for the star righty, Montas also pitches in the second-best stadium for pitchers according to Park Factor, right behind St. Louis. Unless he is dealt to the Cardinals, expect Montas to have to battle harder against hitters in a ballpark with less foul ground and shorter distances to the fences with air density that may not match that of Oakland.
Montas could very well be pitching in higher pressure games, so the real-world aspect makes him a player to keep an eye on maximizing value with right now. Considering Montas has already been on the shelf with a shoulder injury, it just feels like now is the time to sell while his numbers stand at an impressive 3.26 ERA, 1.09 WHIP, and 9.31 K/9 with 10 quality starts.
Martin Perez – Texas Rangers – SP
Martin Perez could do no wrong to open the 2022 season, leading to his first All-Star appearance as a representative of the Rangers. It remains to be seen how exactly the Rangers decide to handle the trade deadline this year considering they are still somewhat in the hunt for the final Wild Card spot.
If they do decide to sell, it's hard to see Perez wind up in a ballpark situation better than Globe Life Field. On top of that, leaving the AL West would be bad news for a guy who is blessed with facing the worst scoring division in baseball, with the Astros ranked 15th in runs scored, the Mariners 24th, the Angels 25th, and the A's 29th.
Daniel Bard – Colorado Rockies – RP
This is a tough one to assess. Bard could very well see his value improve if he is dealt to a contender that decides to use him as their closer (maybe a return to Boston). Leaving Coors Field will no doubt benefit him, however, you have to wonder how his value changes if he is thrown into more of a setup role instead of being a closer on his new team.
While he could theoretically find himself on a better team in a better ballpark, relievers like Bard concern me when they are told to completely change their mentality and their role midway through the season. He's been incredible for Colorado, it would be a shame if he was dealt to a team where he would no longer be the closer this late in his career.
David Robertson – Chicago Cubs – RP
This one echoes the same concerns we have for Bard. While Wrigley is not an ideal place to pitch, Robertson has settled in at his role as closer for the Cubs. If he is dealt at the deadline, there is no guarantee that he remains the guy that takes the hill in the 9th inning, regardless of how good he has been. For both Robertson and Bard, now might be the time to deal them while they still have guaranteed closer roles.