Analysis
Five Players Whose Fantasy Value Could Improve Following a Trade
The top fantasy players who could see their stock rise after being dealt at the deadline that fantasy owners should be looking to buy now.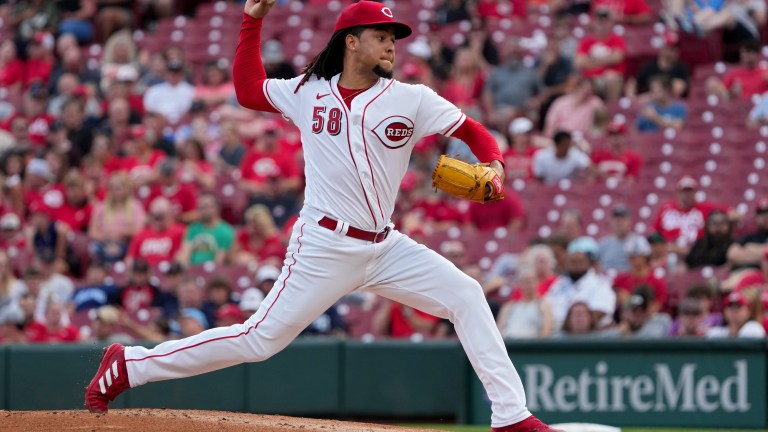 In my most recent piece, I explored five players who may see their fantasy value drop off with a trade at the deadline. While several players may struggle in their new roles, there are some players that may see their current production improve or stay virtually the same with a new move.
Below are five players who may experience an improvement with a deal at the deadline.
Josh Bell – Washington Nationals – 1B
Considering he hits in a ballpark where the ball doesn't fly particularly well, in a lineup that is far from deep, even with Juan Soto in it, Bell is going to find out playing on a good team is a good time.
Bell has spent his entire career in the middle of below-average offenses, spending his career with the bottom-dwelling Pirates and the last two years in Washington. Despite being in a weak lineup, Bell ranks in the 93rd percentile in xBA, 91st in strikeout rate, 86th in xwOBA.
Expect him to take these percentages and continue to roll with his .301/.381/.491 slash line. The main category of improvement will be RBI's (he currently has 48) and you can expect him to hit in the heart of the lineup on any team he is dealt to.
If you're a fantasy owner, you are praying that the team he is traded to is the Red Sox or Mets.
Willson Contreras – Chicago Cubs – C
Despite being elite at his position, it is hard to say exactly how big of a market Contreras has at this time, since so many contenders are fine at the catcher position. Much like Josh Bell, Contreras has been stuck in the heart of a very weak order in Chicago.
While the Wrigley is favorable to hitters, I do believe that Contreras will thrive in a lineup that can protect him from top-to-bottom. As a fantasy owner, you just hope the Giants aren't the team that acquires him. A perfect fit would be joining the Mets in the heart of their order. Regardless of where he is traded, he will remain elite at catcher.
However, expect his raw power (98th percentile in Max Exit Velocity) to pay off in a lineup where he will have the chance to see better pitches.
Andrew Benintendi – Kansas City Royals – OF
The key commonality between the three hitters on this list is they are all in terrible lineups. Benintendi may be in the worst one of the group.
The Royals rank 26th in runs scored in the MLB, a key category in which Benintendi contributes. This can be attributed to the fact the Royals rank 26th in RBI's and feature a team OPS of .688, good (or actually, bad) for 22nd in the league.
Essentially, Benintendi will get on base and nobody is driving him in.
Kansas City is also a place not known for having the ball fly. In his career, Benintendi has hit as many as 20 home runs. Expect his home run count to rise from three to a slightly higher amount if he is dealt to a team where he may see better pitches or hit in a better park.
While he features a 16% barrel rate, he does rank 62nd in Max Exit Velocity, meaning he has more pop in the bat than it may appear. If he reunites with Boston or heads to the short porch in the Bronx, those power numbers may improve.
Luis Castillo – Cincinnati Reds – SP
This guy is a special talent and is arguably pitching at the peak of his career right now. Imagine if he went to a team that wins games and to a stadium where the ball doesn't fly. Castillo might find himself listed as an elite pitcher if that were to happen.
Based on the teams that make sense for him (Dodgers, Cardinals, Braves, Blue Jays, Twins, Red Sox, and even the Orioles), the ballparks they play in will only help him.
The one knock to Castillo may be if he is headed to the AL East, where the lineups are significantly better than they are in the weak-hitting NL Central. However, if his most recent start in the Bronx is any indication, he can compete with any team on any given day. It sure would be nice to see him have a chance to win a few more games and pitch with a few more leads than what he is used to.
Wil Crowe – Pittsburgh Pirates – RP
This is an interesting one because Crowe will not be traded (most likely). However, the 27-year-old righty could wind up being one of the biggest winners in real life and in fantasy baseball. Crowe is currently the set-up man for the Pirates and it feels like Pittsburgh will jump on a trade that is juicy enough to dish away their main man at closer, David Bednar.
If Bednar is dealt, Crowe should be the first in line for saves. While Crowe features a decent 8.88 K/9, the main appeal to him is Pittsburgh uses him often. So far in 2022, he has recorded 12 holds and two saves with a 3.20 ERA and 1.14 WHIP over 50 ⅔ innings.
The Pirates rank seventh with 40 save opportunities on the season. You have to imagine Crowe's fantasy value will skyrocket if Bednar is on the move.