Analysis
2023 Trade Deadline's Impact on Fantasy Baseball
When players are traded at the deadline, there's a league-wide ripple effect that changes fantasy baseball. Here are the players most impacted.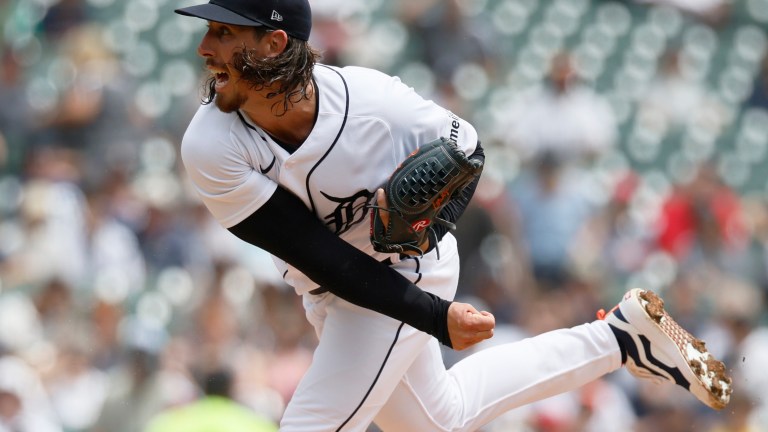 The trade deadline has come and gone, and now it's time to convince ourselves all of our players that were traded somehow gained fantasy value. Right? For some players, that is the case.
If you need a recap of all the moves, check out this trade tracker. I'll briefly highlight the fantasy impact from each move I feel is worthy.
Scott Barlow Traded to the Padres
Barlow owners will not like this one. He only recorded 13 saves this season, but is unlikely to get many opportunities in San Diego. Kansas City is going to need to find a new closer, but with how poorly they have played, I wouldn't rush to add any of their options. Wait list adds at best, for now.
Josh Bell Traded to the Marlins
The switch-hitting first baseman/DH will replace a lot of the Garrett Cooper at-bats, and I would not be surprised if his value goes up. Bell has stretches, even years, when he is a plus hitter, and other runs where he's not worth of rostering. Miami's lineup offers more run production and he could be a sneaky good add.
Luis Urias Traded to the Red Sox
While this will not move the needle much for the Red Sox, it does offer some fantasy upside. Boston has rolled out Yu Chang and Pablo Reyes in the middle of the infield, and even with Trevor Story coming back, there's a good chance Urias could see plenty of at-bats offering value in a deeper format.
Jake Burger Traded to Marlins
One of the more surprising trades at the deadline, Burger brings power, but not much else. If you are in a league where strikeouts count as a negative, you might want to stay away from Burger, even with his home run potential. Other formats will view him higher, and if your team is lacking power it might be worth it if you can live with the low batting average. He's shown some power in the past, and is widely available.
Michael Lorenzen Traded to Phillies
I would be looking to sell Lorenzen. He's had a very effective season so far, but the Phillies are moving towards a six-man rotation. Who knows for how long, but that is a less starts where he can help your team. Spencer Turnbull is going to be activated and back in the rotation soon and should offer deep league value.
Justin Verlander Traded to Astros
Well, would you look at that. Verlander headed back to Houston, where he spent five seasons. We know Verlander's value, but what does this mean for everyone else? J.P. France, who's peripherals already were concerning, could eventually get bumped from the rotation. He's rostered in many leagues, and it's time to move him if you can. Even if he sticks around, cash in if you can now.
Paul DeJong Traded to the Blue Jays
Toronto lost their start shortstop Bo Bichette less than 24 hours before the deadline. The front office worked quickly to fill the hole with DeJong, who's having a bit of a bounce back year. He's not the 30 home run hitter we saw in 2019, but DeJong brings some pop and should get near everyday at-bats. In a deep league, DeJong is an add and cross your fingers that the better lineup helps his run production.
Keep an eye on Masyn Winn in St. Louis. Young shortstop prospect with explosive tools who could be an option. If they do call him up, he's also an add in deep leagues, and a watchlist in shallow leagues. Won't find talent like that on the wire often.
Jeimer Candelario Traded to the Cubs
Candelario's value is tough to judge. I think he's an above average player and the Cubs lineup is better than the Nationals. If you are into expected home runs by ballpark, he would have 12 at Wrigley compared to his 16 total. Washington could trot out Michael Chavis and lldemaro Vargas at third, who really do not factor into fantasy.
Paul Sewald traded to Diamondbacks
Bad news for those of you who have been rostering a bunch of different Diamondback pitchers trying to find save. Sewald's value is likely the same, but it's the Mariners I'm more interested in. Andres Munoz will slide into the closers role in Seattle. Electric stuff, and production to back it up. Automatic add in all leagues.
Tampa Bay Rays Add Aaron Civale from Cleveland
Cleveland decided to take advantage of the sellers market and cash into Civale's career year. A typical value bump due to win probability, but I have concerns with Civale. He is often injured, and his xERA and FIP are about a run higher than is actual ERA. With little strikeout upside, I'd say this is a good time to trade Civale as many will likely pay up for him.
C.J Cron and Randal Grichuk traded to the Angels
Cron and Grichuk have deep league value. Grichuk more so than Cron as he's having one of his best years. hitting over .300. The value here is adding Rockies first baseman Michael Toglia. He's struggled in his brief stints in the majors, but I believe in his bat. A switch hitter with power that could play up in Coors. I'd add him in deep leagues, and put him on your watch list in 12 person or less leagues.
Max Scherzer and Jordan Montgomery traded to Texas
We know what each of these pitchers bring, and possibly they will rack up a few more wins. The value here is with their replacements. The Mets have a lot of shuffling to do so lets wait and see on their new rotation, but Mathew Liberatore is a watch list add. He's been pretty awful so far, and I image the Cardinals ride it our the rest of the season giving him a start every fifth day. Keep an eye on him, he has the talent to be a productive starter if things click.
Jordan Hicks Traded to Toronto
With Jordan Romano's recent injuries, Hicks becomes the leading candidate to take over the closers role. Toronto is winning plenty of games, and Hicks 100+ mph fastball should rack up a good number of saves to help your team. Add him in all formats.
Kendall Graveman Traded to the Astros
Graveman is likely only owned in deep leagues, and I expect that will not change. He's collected eight saves this year, and is not going to be the primary option in save situations. However, Gregory Santos will become the closer in Chicago. He has electric stuff and should be an add in most leagues.
Lance Lynn and Joe Kelly Traded to the Dodgers
I want to wait and see if Lynn has anything left in the tank. Sometimes a change of scenery to a winning club can help, making him a streaming option. The White Sox might not have much of a rotation left, so monitor who's getting starts. Maybe Touki Toussaint will finally put it all together and be worthy of a deep league roster spot.
David Robertson Traded to Miami
Well, sorry AJ Puk owners. Robertson will take over the closing duties in Miami, making Puk an easy drop. Robertson is owned pretty much everywhere and his value remains about the same. Over in Queens, Adam Ottavino and Brooks Raley could split chances to close games out. Minimal interest in either unless one starts to take the lion's share.
Angels Acquire Lucas Giolito and Reynaldo Lopez for the White Sox
Giolito is a solid fantasy option. I wouldn't go out and try to trade for him after this move, but his value should tick up a bit simply due to the fact he'll have a chance to rack up a couple wins. The Angels schedule is pretty brutal the rest of the way, with few cupcake matchups.
Chicago could trade the majority of the rotation, so keep an eye on who takes those spots. No obvious pick ups from the bunch, but someone could break out.
Dodgers Acquire SS Amed Rosario from the Guardians for SP Noah Syndergaard
A strange move of two underwhelming veterans with limited fantasy upside. I'd stay away from Syndergaard, but Rosario is a potential option in deeper leagues. Not much power, decent speed, and now in a much-better lineup for run production. The Dodgers are in the bottom third of the league in stolen bases, so there's a chance they could run Rosario a bit more helping his stolen base numbers.
Gabriel Aris will see more time at short in Cleveland. Until he shows better than his 31% K rate and .196 average, I'm staying away.