Interview
Getting to Know Oklahoma State Cowboys 1B David Mendham
Canadian and Oklahoma State first baseman David Mendham discusses his decision to transfer to the Cowboys and the 2023 season ahead.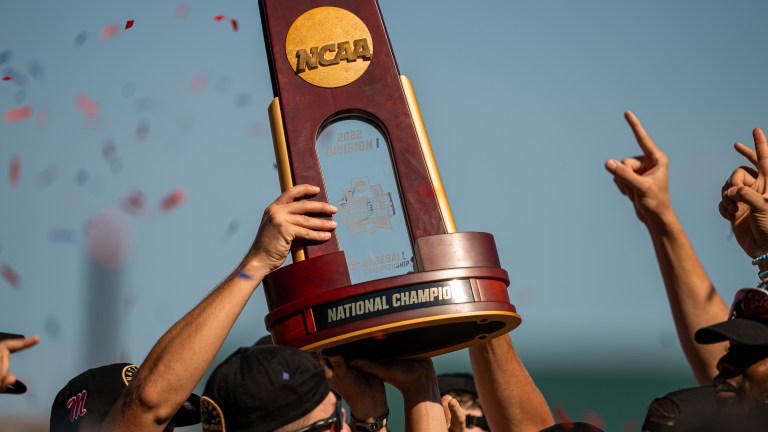 A product of London, Ontario, Oklahoma State University first baseman David Mendham has found himself in a good spot with the Cowboys, with the club ranked at No. 9 by D1Baseball.com heading into the 2023 season.
After high school, Mendham found himself heading south to Warner, Oklahoma, home to the Connors State College Cowboys, an NCJAA program in the Region 2 Conference. Through two seasons with the Connors State, Mendham posted a combined .439/.551/.720 slash line with 18 home runs, 111 RBI, and a 1.271 OPS and was one of the top players on the squad.
"Connors State has a lot of success with Canadian players and a great history of winning and producing," said Mendham. "Playing under head coach Perry Keith was an unbelievable experience that really helped my game. It was a great place to go and play baseball."
David Mendham Heads to Oklahoma
In 2019, Connors State reached the JUCO World Series, with Mendham going 3-for-7 with three walks and one RBI before the team was eliminated after two games. "The JUCO World Series was a great time and the team overall just really meshed well. We had a lot of fun."
Although the 2020 season was shut down early due to COVID-19, Mendham had an impressive start to the year that turned some heads, with the lefty-batter ranked 49th by Perfect Game for the Top 100 JUCO prospects, while also earning College Player of the Year Honours from the Canadian Baseball Network.
For the 2021 season, Mendham made the move to South Carolina, amassing a .243/.320/.381 slash line with one triple, five home runs, and 28 RBI to the tune of a .701 OPS. Defensively, the Ontario product committed just two errors at first base, earning a .993 fielding percentage.
After one season with the Gamecocks, Mendham made his way to Oklahoma State University, joining the Cowboys and having a successful campaign with a new team. He would finish the year with a .882 OPS and 11 home runs, a career-high for the lefty-batter while earning Big 12 Championship All-Team Tournament Team honours. At first base, Mendham committed just one error and finished with a .997 fielding percentage.
Transferring to Oklahoma State University
When asked about transferring to OSU, Mendham mentioned, "I thought joining the Cowboys would be the best move for my development, both on and off the field. Joining a talented squad led by Head Coach Josh Holliday made the decision really easy in the end to return to the state of Oklahoma to play baseball."
Fast forward to this season, the 6'1″ infielder is already off to a hot start, going 5-for-15 in the Cowboys' opening weekend with a game-winning home run at home against California Baptist this past Tuesday. He also added a double and three hits earlier in the weekend against Missouri and Vanderbilt, with OSU currently heading into this weekend with a 2-2 record.
"We just need to stay right with what we are doing and I think this team could win the whole thing (the College World Series) this year. This is a good group of guys and we have a real opportunity to do something special this season."
The Cowboys head into this weekend welcoming Loyola Marymount for a three-game set, with fans likely to see Mendham suiting up in the fourth or fifth spot in the batting order and taking up his spot on the right side of the diamond.