Podcast
Jon Frankel of HBO Talks Sports Cards and NFT's
Episode 61 of the Just Baseball Show focuses on Crypto and Trading Cards!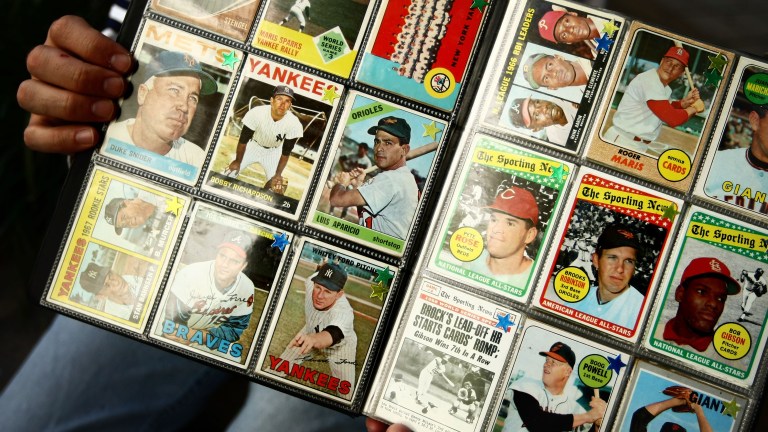 What would you do if $500,000 magically appeared in your bank account? Invest it? Pay off student loans? Head to the bar?
How about buying a 1968 Mets Nolan Ryan rookie card?
The baseball trading card market has been booming over the last calendar year, and may only be the beginning. Just two weeks ago, a T206 Honus Wagner baseball card sold for $6.606 million. Jon Frankel, a correspondent for Real Sports with Bryant Gumbel on HBO, sat with the Just Baseball Show to dissect the rapidly changing trading card industry.
If you held on to the shoebox full of baseball cards that sat under your bed as a kid, then you may be in luck for some good fortune. 2021 has now seen two cards bring in at least $5 million, as the Wagner card that just sold broke the previous record of $5.2 million that was set by a Mickey Mantle rookie card back in January.
Even cards with mistakes are selling for concerning amounts of money. In September of 2018, a 1909 Sherry Magee card that spelled his last name 'Magie' sold for $660,000.
"I think it has gone from fun to fortune," said Frankel. "There's that innocent kid who starts at six or seven. But very quickly, kids realize that 'oh, I got this card, and the kid on the playground wants it for more money so I can make a buck.'"
It seems like everyone is making a buck of cards lately, and starting in 2025, so will the people at Fanatics. Recently, MLB and the MLBPA announced that they wouldn't resign their agreement with Topps once the license agreement expired. Instead the league will pioneer a new front with Michael Rubin and Fanatics. This won't kick in for another few years, but it the influx of capital into the industry by major corporations and collectors seems to be an indication that this market is only going to grow.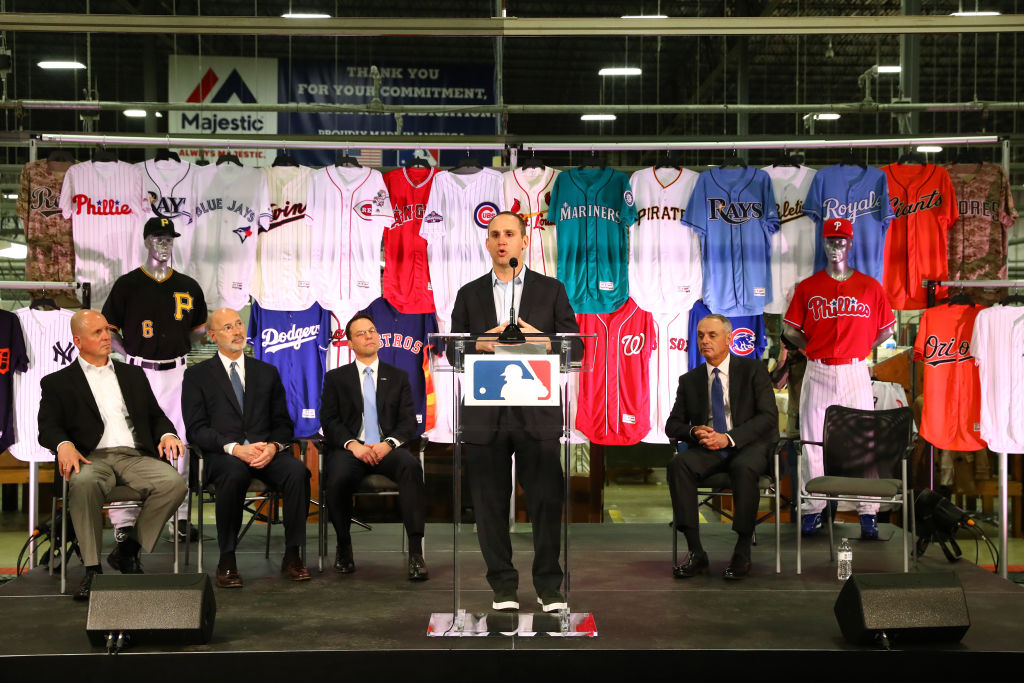 "What it tells you is that with Michael Rubin and Fanatics, they clearly see this continuing to go up," said Frankel. "I think that fact that Michael Rubin and Fanatics got into this only demonstrates that he sees this as growing…it will be interesting if they understand the market and how much they want to produce. You could say the same thing in a certain way about art. Is it a manufactured market… [and] is there true supply and demand?"
Kurt Rappaport, a prominent real estate investor and entrepreneur, would say there is plenty of demand. Rappaport revealed himself as the buyer of the $3.7 million Honus Wagner card that sold in December of 2020.
Rappaport has been a very successful businessman, and he decided to take a huge risk in the trading card business. Like stocks, there is a ton of risk when it comes to baseball cards, but there is also a chance to strike gold.
"Kurt Rappaport…he looked at it and said, "well, wait a minute,'" said Frankel. "His findings were that card trading had outperformed the S&P 500 over the last 20 years."
The sports trading card market has skyrocketed over the past couple of decades, and the use of NFTs has taken the market to a whole new level. An NFT, or Non-Fungible Token, is essentially a jpeg or highlight that's verified and authenticated. The NFT is not the video highlight itself but rather the digital technology that is implemented into the item to authenticate it and allow somebody to track it in perpetuity.
NBA Top Shot, a blockchain platform that allows fans to buy, sell and trade officially licensed video highlights, took over the trading card scene when they began this joint venture with Dapper Labs in July of 2019. Dapper Labs is in charge of figuring out how many of each highlight they will sell and the number. This new avenue basically introduced cryptocurrency into the trading card world, and it introduced some controversy along the way.
"Let's take the most popular one, which is the LeBron James dunk where he pays tribute to Kobe," said Frankel. "So Dapper Labs issues, meaning authenticates, 1,000 of those video clips. Number one is no different than 762, no different than number 433. It's the same video…it is the same seven to nine seconds video clip."
This is where the trading card market is heading, and it is absolutely nuts that people are spending this much money on glorified YouTube highlights. NBA Top Shot has seen millions of dollars in transactions, and the MLB is joining the party, as Fanatics announced that part of their new deal with the MLB would include cards being sold as NFTs. It's an intriguing alternative for new buyers, but it certainly isn't the safe option.
"The wiser investments are in the vintage cards," said Frankel. "The guys who've already hung up their jerseys, their cleats, put their gloves on the side…it's why the Honus Wagner card is going to draw $6.6 million, and why the Stephen Strasburg cards aren't worth very much."
No matter what, there is a risk; however, the vintage cards are easily the best option for a quick flip. Most of the risk lies in buying cards of players who are on the rise with the hopes they become studs, thus boosting the value of their cards.
This is an industry that has changed exponentially over the past several years, and with the impact of NBA Top Shot, the trading card market is bound for growth. There are millions of dollars to be made here, but remember, it's all for a piece of cardboard.
"It's insane. It doesn't make any sense to me," said Frankel. "Spending $20,000, $40,000, $60,000 on [baseball] cards."
The Real Sports with Bryant Gumbel piece aired on Tuesday the 24th and is now available on HBO Max.