News
The Divorce of Topps and Major League Baseball
After 70 years of Topps Baseball cards, MLB has pivoted to Fanatics for the exclusive license starting in 2025. What does this mean for the hobby?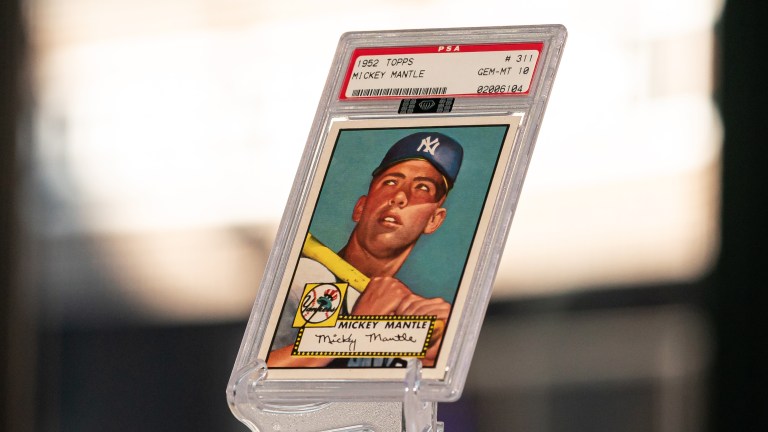 In rather unexpected news, Jared Diamond and Andrew Deaton of the Wall Street Journal have reported that Topps Co. and MLB will split in the near future.
Yesterday has the potential to be a sad, sad day for baseball card collectors. No one really knows all the ramifications of the recent announcement alluded to above, too many questions remain. What we do know is that a company controlled by online retail giant Fanatics, Inc., has been awarded an exclusive licensing deal with the unions representing the MLB, NFL, and NBA. Additionally, the company has struck a licensing deal with MLB and the NBA, but not the NFL. The deal with the MLBPA is set to begin in 2023, while the deal with MLB will begin in 2026 as the agreement between the MLB and Topps Co. expires after 2025.
What does this mean for the future of the collectibles industry? It is probably too early to tell. What does it mean for the future of Topps? That might be easier to forecast and, in brief, it's not good. Without the ability to use player names, images, and likenesses, nor the ability to use MLB team names, you can't exactly produce a card, can you? Topps has been making baseball cards for MLB and its players for 70 years, was coming off an epic quarter with a massive spike in sales, and now they are on the outside looking in with potentially being completely out of the baseball-card game in five years. In one swift and shocking move the baseball card industry has changed in a significant way.
There has been no news yet on the details of the monetary agreement between the MLBPA and the Fanatics, Inc. controlled company, but it is likely to be sizeable. As Diamond and Deaton note in their article, the most recent deal between the MLBPA and Topps was valued at 20.4 million and MLBPA executive director Tony Clark issued a memo to the players today stating that this new deal was worth ten times more than any other deal they had ever signed. Topps did have a match clause built into their deal, but it seems apparent now that this new deal was significantly above and beyond what they were able to offer.
Aside from Topps, this new deal impacts another major player in the card space, Panini, on multiple fronts. Panini's deal with the MLBPA allowed them to produce cards with the player's image, but since they did not have a deal with the MLB, they were forced to remove all logos from their product. This too will go by the wayside, meaning the Donruss, Select, and Prizm products will all be significantly impacted. If baseball products are to be made by Panini and Topps after 2026, it's hard to imagine what they will even look like. They will be interesting, to say the least.
This news leaves us all to wonder what will happen to Topps. Topps has spent an enormous amount of time and money on their freshly launched NFT division, they are expanding their soccer lineup, they are on the verge of going public, and now they are losing their biggest asset at the peak of the market. A restructuring of sorts is inevitable, possibly a buyout, but it will require a unique and innovative move if they are to survive. Topps was in the process of going public through a SPAC merger with Mudrick Capital, which has now been terminated as well.
The other thing many of us are wondering is, what in the world is going to happen to the card-collecting space in general? Is this Fanatics-owned company going to destroy the hobby? Will they drive up prices, produce massive quantities, and leave us with a pastime that has little semblance of its former glory? Or, with this massive infusion of capital, does this mean the collectibles market is here to stay for a while? It certainly seems as if Fanatics is serious about the move. Their recent additions of Josh Luber from StockX, experienced Major League front office additions, and Fanduel hints that they are positioning themselves to be a major player on multiple fronts, not just in the apparel industry.
This might be wishful thinking, but there is the potential for this move to have some incredibly positive ramifications for the game of baseball. It has been reported that the MLB and the MLBPA will have an equity stake in this agreement, and this will most likely infuse MLB and MLBPA with significant capital. I would love to see Commissioner Manfred use this new influx of capital to adjust the minimum wage for minor-leaguers. If there is a potential bright spot in all this, it is the hope that this will improve the quality of living for those players that are eagerly awaiting their opportunity to make it to the show.
There is no doubt that this deal will shake up the collecting landscape of our great game. I have no idea what the future holds, but if the players are better financially supported and if the product Fanatics produces is appealing and professionally and artistically, I am in support of the move.